Wallpaper is back and it's more beautiful than ever! Gone are the tacky, larger than life patterns of your childhood. They've been replaced by tastefully modern yet elegant designs that will beautifully complement any decor. For professional advice on how to incorporate today's sleek and chic wallpaper into your home, contact the interior design experts at Graham's & Son. We will be happy to come to your home, listen to your ideas, and help you come up with the perfect look to transform your rooms. Book your free in-home consultation today.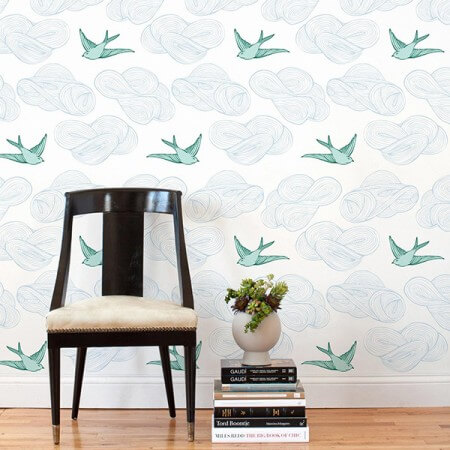 "Hi Matt, Thank you very much for the service you guys provided us with, it was excellent and I know we didn't spend a lot of money with your company but you treated us as if we did, thank you."
– Lisa P. – Cambridge
Read More Testimonials
Click here to see a gallery of our work
The Wallpaper of Today
Most of us had our fill of tacky wallpaper from the 70s and 80s, with its psychedelic sunflowers, bold stripes, and outlandish floral prints. Since the 1990s there has been a total rejection of these often hideous and over-the-top wall coverings for more neutral colour schemes which incorporate flat paints. In the last couple of years, however, a modern version of wallpaper has once again come to the forefront as many designers and savvy homeowners are recognizing the new beauty and advantages that wallpaper has over simple paint.
The Beauty of Modern Wallpaper
Today's wallpaper has come a long way. According to HomeSource, it's sleek, stylish, and features fresh colours, textures, and patterns. There is a wide range of styles that allow you to be as understated or as bold as you like. You'll find updated versions of floral and botanical prints as well as metallic and textured varieties. Another popular trend is wallpaper that looks like textiles such as leather and grasscloth.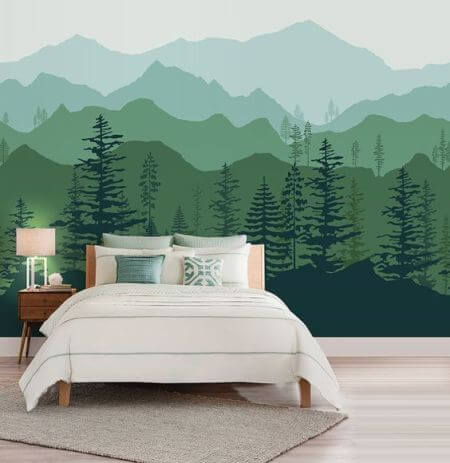 Where to Use Wallpaper
In the past, most people would wallpaper an entire room; the effect was often overwhelming. Today the trend is to use wallpaper as an accent on one wall. Papering a smaller area will give the illusion of depth and create an eye-catching focal point for your room. If you do, however, find a print that you absolutely love, go ahead and be bold enough to cover your whole room with it.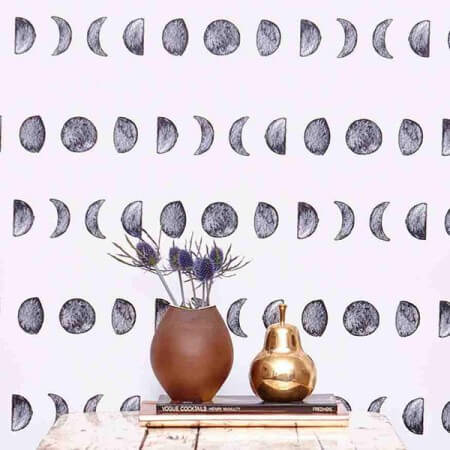 How Much Does Wallpaper Cost?
Like any decorating medium, there is a wide range of prices when it comes to wallpaper. You can usually find clearance rolls at the bigger retail outlets for as little as $5 to $10. However, make sure that you purchase more than enough rolls for your project as there may be none left if you have to come back to purchase more. Remember that you may be getting a deal because the paper has slight defects. Designer wallpaper can cost $100 per roll. The majority of wallpaper, though, costs anywhere from $15 to $30 per roll.
Choosing a Pattern
It's important to pick a pattern that you really like, however, if you are planning to do it yourself, you may want to pick one that isn't too difficult to match up. Just like clothing, certain patterns can be used to create visual illusions. For example, horizontal stripes will make your walls seem wider while vertical ones will make them seem higher.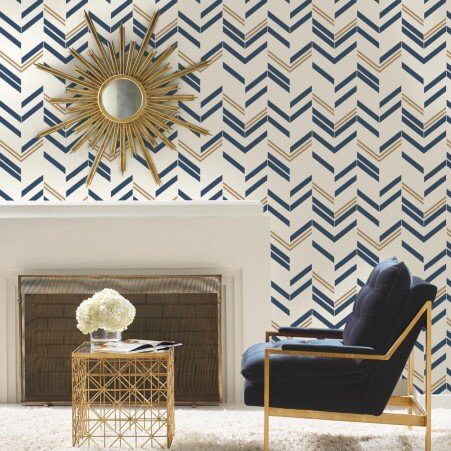 How Much Wallpaper Do I Need to Buy?
You want to make sure that you will have enough wallpaper to complete your project. A helpful calculation to use is to multiply the width of the wall by its height and then divide by 50. For example, if your wall is 12 feet wide and 8 feet high, you will need 1.92 rolls, so you would buy 2 (round your calculation up to the nearest whole number) single rolls or one double roll. The average coverage of a double roll is about 56 square feet.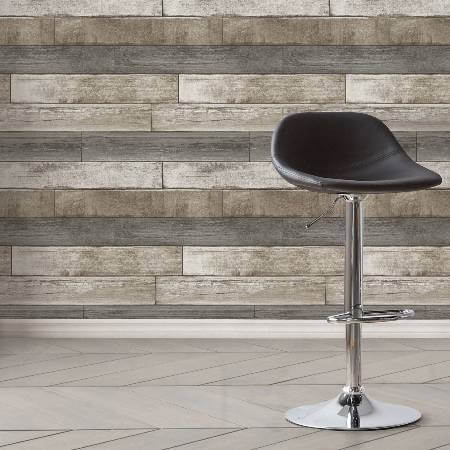 Types of Adhesives
There are basically 3 types of wallpaper adhesives. They include:
Pre-coated: This type of paper has its own dried adhesive on the reverse side. You need to wet your paper before using it to activate the paste
Self-adhesive: With this option, you simply peel off the protective coating and stick it onto your prepared walls. It is the least messy of the options.
Non-pasted: This traditional form of wallpaper requires you to apply a separate adhesive to the back of the wallpaper using a brush from the centre to the edges, being careful not to get paste on the patterned side of the paper.
Helpful Tips for Wallpaper
Tip #1: Once you have purchased your wallpaper, unroll it and carefully inspect it for any flaws.
Tip #2: Re-roll your wallpaper backwards so that the patterned side of facing inwards. This will help to get rid of the curl so it will be easier to work with.
Tip #3: If you properly prepare your walls before you paper, it will be much easier to remove later when you want to change it.
Before You Begin: Preparing Your Walls
In order for your wallpaper to stick properly, it is important that you first prepare your walls as follows:
Make sure that you remove any excess dirt, old wallpaper, or flaking paint.
Fill in any cracks with a suitable filler. Once the filler dries, sand it down so that it is smooth.
Wash the walls down make sure the surface area of your wall is completely clean and dry.
If your walls have a gloss painted surface, lightly sand them.
The following video demonstrates how to prepare your walls for wallpaper.
Do-It-Yourself or Hire a Professional?
If you've never hung wallpaper before, be warned that it can be tricky (depending on your pattern) to match it up correctly. It is also important to make sure that you know how to removes bubbles and bumps and to match up your seams properly. It can also be a challenge going around doors and windows as well as corners. The following video will give you an idea of what is involved in hanging wallpaper yourself.
If you prefer, you can hire a professional to hang your paper for you. It is a lot less hassle than doing it yourself and often the result will be of higher quality.
Graham's & Son: Your Interior Design Professionals
If you are wanting to update the look of any or all of your rooms with today's modern wallpaper, talk to the interior design specialists at Graham's and Son for expert advice. Whether you are looking for a feature wall or a complete room done with high-end wallpaper from designer labels like Ralph Lauren, we can help. Graham's & Son has been in the interior design business in Cambridge for more than 40 years. We will give you expert advice, quality finished products, and top-notch customer service. Not only do we specialize in any type of interior design, and all types of window treatments (including blinds, shades, and shutters), flooring, wallpapering, and kitchen and bath renovations.

Our customers have been so pleased with the high standard of our work that they selected us for the "Best Business Service – Interior Decorating: Platinum" and "Best Shopping – Kitchen Renovations: Gold" awards in the 2017 Cambridge Times Readers' Choice Competition. Book a free in-home consultation today and find out for yourself why Graham's is the best in the interior design business. Contact us today to schedule a free in-home consultation. If you prefer, you can shop at home. Browse through our website, make your choice and simply give us a call at 519-658-9025 to place your order without ever having to leave the comfort of your own living room.