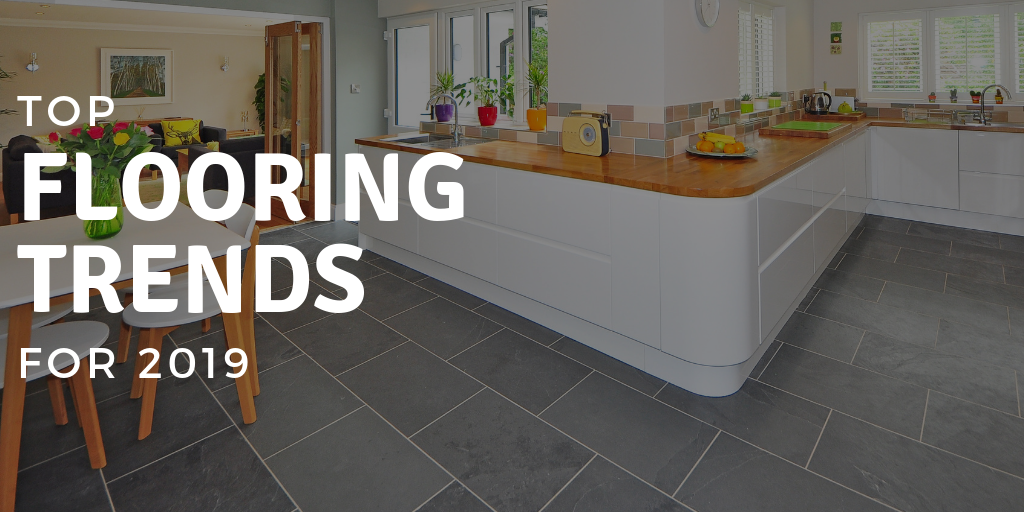 Updating the floors in your home can completely change the look and feel of any room. If you're thinking about renovating, you won't want to miss out on these top flooring trends in 2019. Into 2019, we are seeing low-maintenance and fun carpeting as well as many alternatives to traditional hardwood, such as vinyl, patterned tiles, and even concrete. If you're ready to modernize your home with new floors, contact the interior decorating experts at Graham's & Son now!

Top Flooring Trends for 2019
See below to get inspiration for your own flooring renovation this year!
Colourful Carpet Designs & Patterns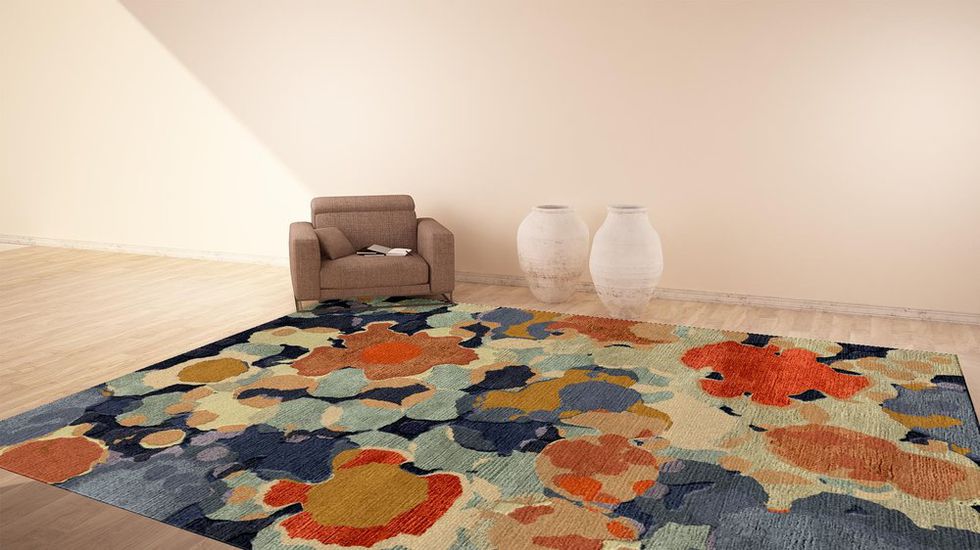 Colourful carpets are trending this year
Image source: Elledecor.com; Malene Barnett
Why Choose Colourful Carpets: The perfect way to add colour without choosing a permanent option
Bold colours are in for 2019, and carpets are no exception! If you are looking for a fun way to add colour to your living room, dining room, or even bedroom, a patterned or colourful carpet will do the trick. If your furniture is neutral, you can find a carpet in pretty much any colour you like! If not, you can pick out a patterned carpet that has some of the same colours as your furniture. For example, if you have navy blue couches, you may want to find a carpet that has hints of navy blue along with other colours such as oranges, light blues, and beiges. No matter what you choose, the verdict is in – bold, patterned carpets are here to stay – at least for 2019.
Jute Carpets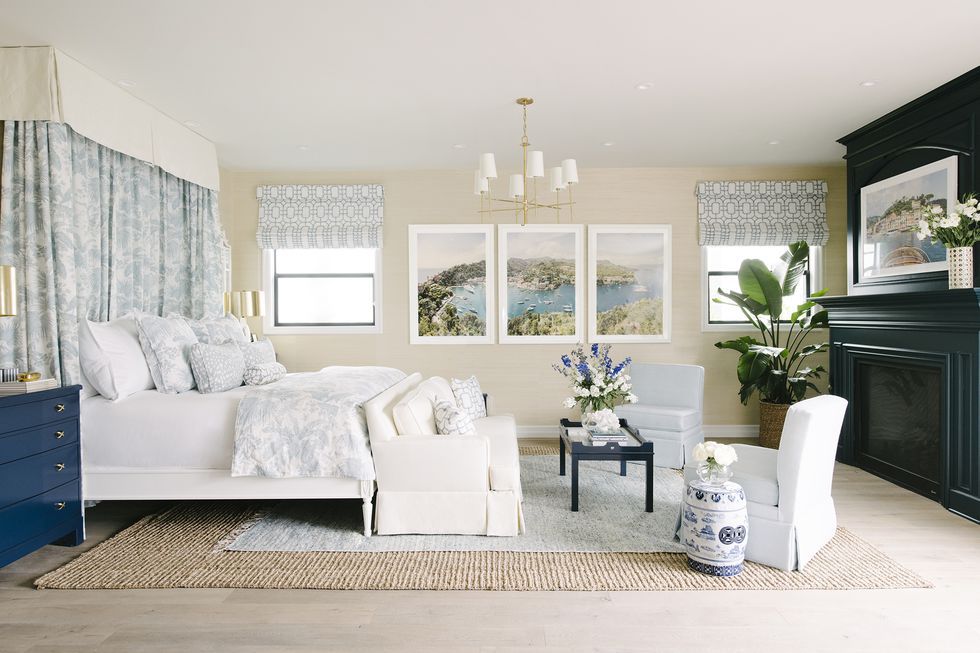 Jute carpets are clean, simple, and easy to maintain
Image source: Elledecor.com; Lauren Pressey; Homepolish
Why choose jute carpets: Great for pet owners or those with allergies
If you're looking to add a natural look to your home, a jute rug is the perfect flooring solution. From Home Guides: "Jute rugs offer inherent natural beauty to any space in which they're used since they're made of dried plant fibers, often left in their original tan shade." Due to their material, jute carpets are easy to keep clean and require little maintenance – perfect if you have pets. Because of its simple and natural look, jute carpets can look great in nearly any room. However, you will want to avoid placing them in bathrooms. They easily absorb water and moisture – so placing them in living spaces is best.
Luxury Vinyl
Luxury vinyl floors are still popular as this trend continues to gain traction
Why choose vinyl floors: Get the look of wood without the cost – and they require less maintenance too!
Vinyl continues to gain popularity from 2018 into 2019. In the past, vinyl was considered simply as a cheap flooring solution. Now, homeowners are choosing it not only because it is cost-effective, but also because it is beautiful! Vinyl floors have come a long way in the last few years. You can choose from a wide variety of styles. With high-quality vinyl floors, it's nearly impossible to tell the difference between them and hardwood. You can also find vinyl that mimics tiles, concrete, and a variety of wood styles. Greys and lighter browns are in this season – and are perfect for nearly any room in your house.
Graphic/Patterned Tiles
Graphic/patterned tiles are a fun way to add flair to your kitchen or bathroom
Why choose graphic tiles: A great way to add your unique style to your home
As we saw with carpeting trends this season, bold and patterned looks are also in for tiles. Perfect for kitchens and bathrooms, geometric patterned tiles will be sure to give your home a classic yet modern feel. If you're worried about the look being a bit too bold for a large room such as a kitchen, try adding them to your powder room or ensuite bathroom. You'll still get the look, but in a smaller dose. Not sure how to accessorize with such a unique look? Shop Room Ideas offers simple ways to get the most out of this design:
"Graphic-printed tiles look great with distressed hardwood flooring, and can be paired with satin, polished, and matte finished tiles. Gold and brass accents are also paired with this trend for a unique and classic design touch."
If you absolutely love this look but aren't quite sure about making it your flooring – don't worry, there are other options. Bold, patterned backsplashes are in too. Consider adding a backsplash to your kitchen or bathroom made from your favourite patterned tiles.
Polished Concrete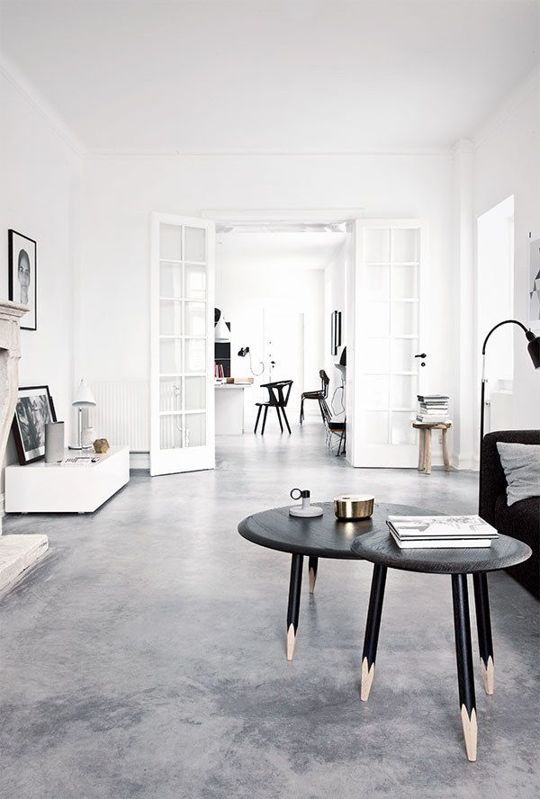 Polished concrete is attractive and cost-effective
Image source: Apartmenttherapy.com; Credit: Dustjacket Attic
Why choose polished concrete: A cost-effective flooring option that adds a modern look to your home
As we continue to see alternatives to hardwood trending this year, polished concrete is becoming more and more popular. If you are striving for an ultra-modern look, polished concrete is a simple way to add a contemporary feel to your living room, kitchen, or even your bedroom. Concrete can come in many different colours, but you will usually find it in variations of whites, greys, and blues. With polished concrete, you often get a marbled look, as seen in the image above. Concrete floors are actually quite affordable. For example, high-quality hardwood floors can cost $8-$14 per square foot, while concrete typically costs $2-$3 per square foot. Polished concrete is perfect for getting that contemporary look without breaking your budget.
Graham's & Son – For the Latest Flooring Trends in 2019
Looking to replace your current flooring with something new? Graham's & Son can not only offer you expert advice on all of the latest trends in flooring fashion, but they can also help you select the perfect styles and colours that will best suit your rooms and budget.
At Graham's & Son, we also offer a wide variety of window treatments. If you are looking to update your current window treatments, contact Graham's & Son today for the most energy efficient and beautiful window treatments possible. Graham's & Son knows window coverings; we have been in the window treatment business for over 40 years. Our expertise and professionalism are second to none. In addition, right now we are offering an amazing deal on all our blinds, shutters, and shades – when you purchase any two, you will get a third absolutely free.
"Absolutely wonderful service from a great family business. They provided quality products at very affordable price. Definitely recommend using Grahams & Son"
– John O'Leary

Read more customer testimonials
Window Treatment Installer – Join Our Team!
Graham's & Son is looking for a full-time Window Treatment Installer, and we would love for you to join our team! We operate out of Cambridge and are looking for someone who knows the Tri-Cities area well. Training will be provided – some experience required. If you think this may be the perfect job for you, see job requirements and overview by clicking here.
At Graham's and Son our customers have been so pleased with the high standard of our work that they selected us for the "Best Business Service – Interior Decorating: Platinum" and "Best Shopping – Kitchen Renovations: Gold" awards in the 2017 Cambridge Times Readers' Choice Competition. Book a free in-home consultation today and find out for yourself why Graham's is the best in the interior design business. Contact us today to schedule. If you prefer, you can shop at home. Browse through our website, make your choice, and simply give us a call at 519-658-9025 to place your order without ever having to leave the comfort of your own living room.

Sources:
shoproomideas.com / elledecor.com