Hardwood flooring is a big investment, so you want to make sure that it lasts a long time. If you are looking for the best scratch resistant wood flooring you can buy, you should purchase the hardest wood possible, such as a red oak. Read on to find out other ways in which you can keep your hardwood looking amazing for years to come. The friendly and knowledgeable professionals at Graham's and Son are hardwood flooring experts. Book a free in-home consultation today and talk to them about your flooring needs. They will answer all of your questions and provide you with fast quotes, on the first visit.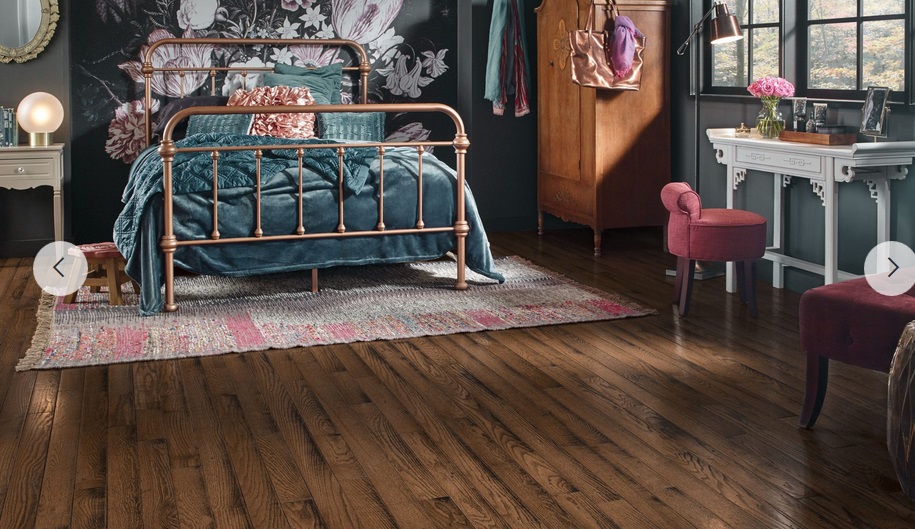 "Thank you very much for the service you guys provided us with, it was excellent and I know we didn't spend a lot of money with your company but you treated us as if we did, thank you."
Lisa P
Cambridge
Read More Testimonials

What Is The Best Scratch Resistant Wood Flooring?
The basic rule of thumb to remember when looking for the best scratch resistant wood flooring is that the harder the wood, the more resistant it will be to scratches and dents. According to hgtv.com, hardwoods such as red oak will be more durable and withstand scratches and dents better than softer wood such as pine, which tends to show scratches more easily. With the proper care, your hardwood floors can stay beautiful for a lifetime. They also develop a patina and character over time.
Further Protection To Make Your Wood Flooring Last
Finishing your hardwood flooring can protect the surface even further. There are two methods of finishing your hardwood.
1. Factory-applied finishes: Finishes that are applied at the factory generally have a longer warranty because they are usually more durable and longer lasting than site-applied finishes. Most hardwood that you purchase commercially comes already finished. This makes installation easier as it eliminates dust, chemical fumes, and the waiting time required for the finish to dry.
2. Site-applied finishes: Some people prefer to apply their own finish after the hardwood has been installed. This allows for a wider selection of stain colors. You can also hone the surface and even out imperfections even after the flooring is laid. Urethane is the most common type of hardwood finish.
Best Scratch Resistant Wood Brands
If you are wondering which are the best brands of wood flooring which will be the most scratch resistant, here are our top three picks.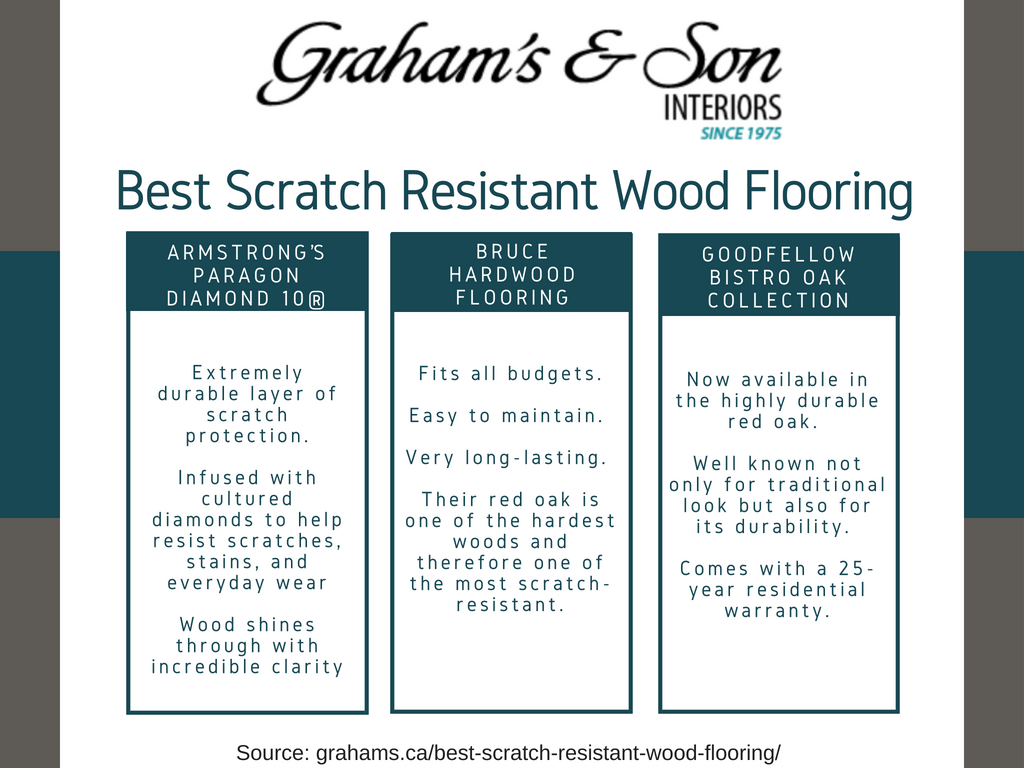 Armstrong's Paragon Diamond 10® offers an extremely durable layer of scratch protection. This layer has been infused with cultured diamonds to help resist scratches, stains, and everyday wear. Unlike some other performance coatings, Paragons's protective layer doesn't cloud the beauty of the original wood; it still shines through with incredible clarity.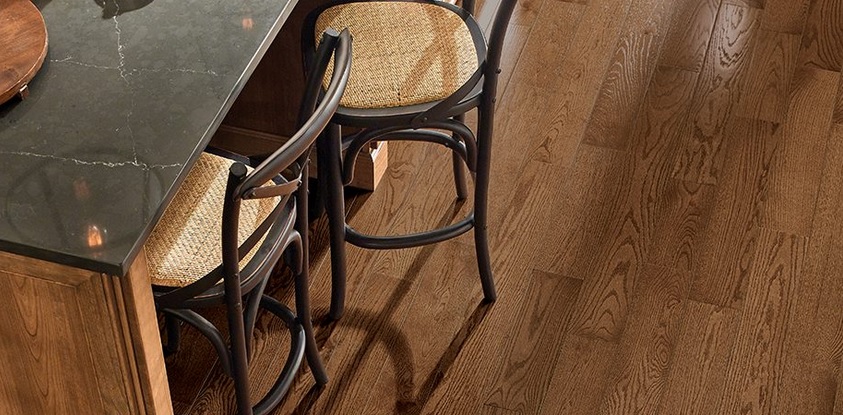 Bruce hardwood offers hardwood flooring that fits all budgets, is easy to maintain, and very long-lasting. Their red oak is one of the hardest woods and therefore one of the most scratch-resistant as well.

Goodfellow's Bistro Oak Collection is now available in the highly durable red oak. This species is well known not only for its traditional look but also for its durability. It also comes with a 25-year residential warranty.
How Wood Flooring Gets Scratched
The most common and obvious ways that wood flooring can get scratched is by moving heavy furniture along it or by pets scratching it with their nails. But here are a few additional ways that your beautiful hardwood flooring can get damaged that you may not have thought about.
Neglecting To Sweep Or Vacuum: Not only is it important to sweep or vacuum your wood flooring regularly for cleanliness, but it will also prolong its life. According to bobvila.com, dirt and other abrasive particles can cause scratches on your flooring. Walking on a floor will move the dirt along the surface, causing it to scratch and dull its finish.
Using Incorrect Vacuum Attachments: Although regular vacuuming can extend the life of your wood flooring, using the wrong attachment can cause more harm than good. Never use a beater bar on your hardwood floors. Instead, make sure to use the hardwood brush attachment.
Walking In High Heels: According to bobvila.com, if you wear high heels on your hardwood floors, it is like you are taking a tiny hammer and banging it all over them. The force exerted by the sharp heels can dent and scratch your beautiful wood floors. Make sure you take off your heels at the door and avoid wearing them on your hardwood.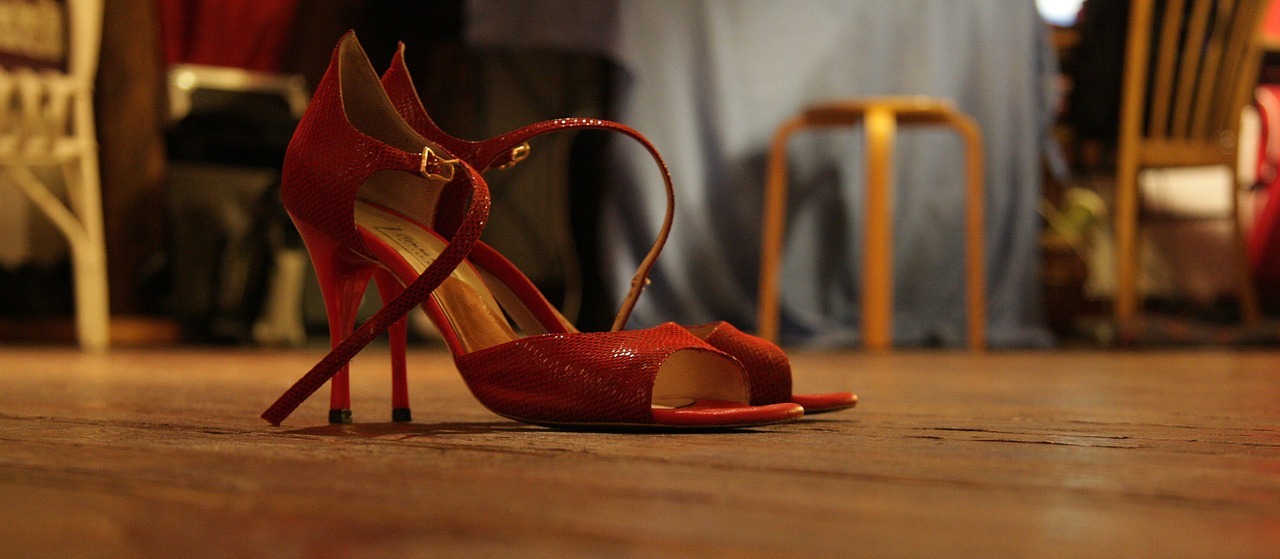 Foregoing An Entry Mat: A heavy duty entry mat at your door can be extremely helpful in protecting your hardwood flooring. The mat will collect a large portion of the dirt, gravel, and other outside debris from your shoes, trapping it before it gets a chance to scratch your floors.
Getting Them Wet: Water is one of the worst things that can come in contact with your wood floors. Even though water can't scratch them, it can penetrate the wood's fibers which will make the boards swell, warp, and even separate, which will leave unsightly cracks in your flooring. If you really need to mop your floors, only use a mop or cloth that is ever so slightly damp and dry them immediately with a towel. If you spill water or another liquid, make sure that you clean it up immediately and dry it thoroughly as well.
How Hardwood Flooring Is Installed
The following is a detailed video showing how hardwood flooring is installed. If you don't have the time but would still love to have hardwood flooring in your home, you can get a professional installer to do it for you.
Some Great Hardwood Flooring Designs
Now that you know which type of hardwood to purchase and how to keep it from getting scratched, here are some beautiful hardwood flooring designs to get you inspired.
At Graham's & Son Our Customers Matter
At Graham's & Son we value our customers and we want to help you make the best choices for your home. Whether you are in the market for new hardwood flooring, window treatments, or are even looking to renovate your kitchen or bathroom, we take the time to listen to what your vision is for your home and we work alongside you, guiding and advising, to help make that vision a reality. Our continued success, for over 40 years, has been achieved because we always attempt to exceed the expectations of all of our clients. Contact us today for a free, in-home consultation and find out for yourself why we have earned a solid reputation for excellence in quality and service.