In this article, Graham's & Son will highlight for you how blackout blinds are used for nurseries. We will cover topics such as:
2. Why Choose Blackout Blinds for a Nursery?
3. Different Styles of Blackout Blinds
4. Parental Concerns About Blackout Blinds
Keep reading or click on the links above to get started! Or click here to read more about Graham's & Son.
Blackout Blinds for Babies
1. What are Blackout Blinds?
Blackout blinds are are type of window treatment specifically designed to stop light from entering your room, to make your room as dark as possible. You may find blackout blinds in the form of shades or roller blinds. They are often made from dark coloured, thick fabric or layers of fabric. But don't worry, you are not limited to dark coloured blackout blinds only for your baby's nursery. The materials used today come in a variety of colours which do the trick of darkening your room.
Here are some of advantages of blackout blinds:
Versatility: Your blackout blinds come in a variety of colours and styles. They can also be custom fit for specialty-shaped windows.
Style: Blackout blinds are simple and sleek and can easily combined with other decorative elements of your room.
Energy Efficiency: Blackout Blinds can help reduce your energy bill by helping to reduce the amount of warm or cool air entering the room through the window.
To learn more about Blackout Blinds, check out one of our other blogs, Blackout Blinds: 3 Things You Need to Know or read more about other window treatments here.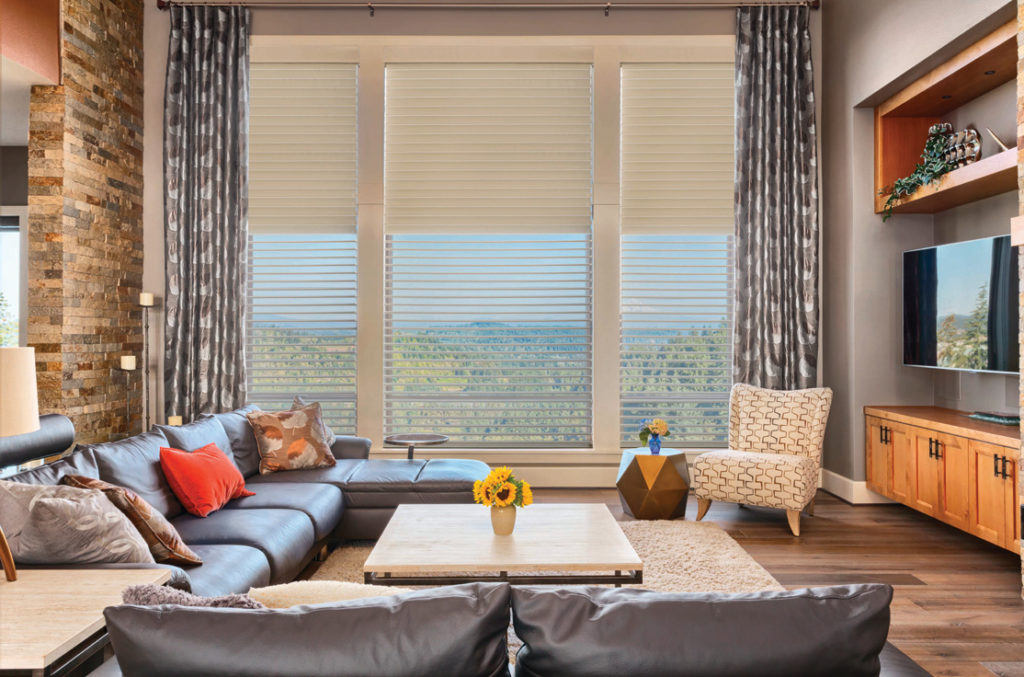 2. Why Choose Blackout Blinds for a Nursery?
Blackout blinds are ideal for nurseries because a very dark room can help babies sleep better because they will be less stimulated by their surroundings. Darkness can help settle your child to drift into sleep easier. The dark room will also help them better differentiate between night and day as your child develop healthy sleep patterns and general routines. Another reason parents like blackout blinds for babies is because the sun could wake their child up earlier than desired, interrupting those patterns they worked hard to establish!
If you do choose blackout blinds for your child's bedroom, consider blinds with cordless or automated options since cords can pose a serious safety threat for your young one. Read about the safety risk of window blind cords in another one of our posts: The Safety Risk of Window Blind Cords: Alternatives and Solutions to Make Them Safer.
Automated blinds also make your life simpler and give you better control, so much so that you can even set your blinds to open or close at a specific time from the touch of a button, -whether you are home or on vacation! Talk to the specialists at Graham's to learn more about automation.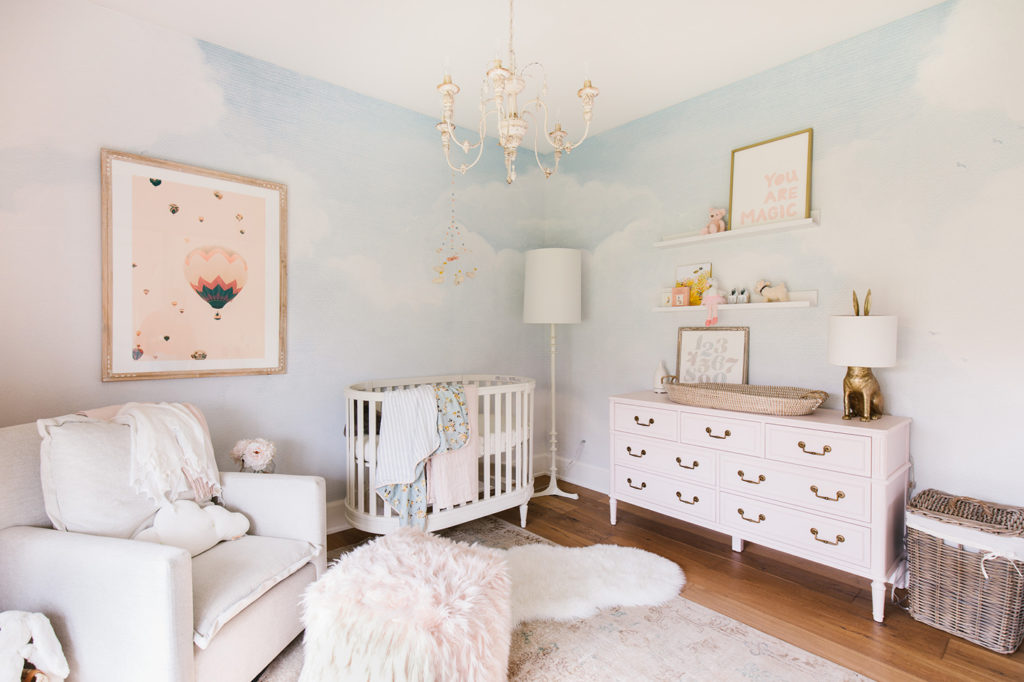 Blackout Blinds help your baby (and their sleepy parents) get their much needed rest.
3. Different Styles of Blackout Blinds
While traditional blinds and curtains are designed to keep light out and have the "blackout" designation, you can also find blackout blinds in the following styles:
Cellular Shades
Cellular Shades, also called Honeycomb Shades are like blinds but are actually made of fabric which have been sewn together to create small pockets (or cells) which actually help to trap air, particularly beneficial if you are interested in energy efficiency. Read about Hunter Douglas's DUETTE® Honeycomb Shades which come with LightLock™ their room darkening system.
Roller Shades
Roller shades make a great choice for blackout blinds for babies because they are especially easy to handle and are relatively inexpensive (think of all those diapers and formula you will be buying!). The material rolls up around a cylinder when open and not in use, nicely tucked away. These shades pair nicely with drapes.
Roman Shades
Roman Shades are panels of fabric which look very elegant when gathered up into folds. Alternatively, you can find roman shades that lay flat when pulled up. Read more about Roman Shades here.
We have showcased some examples below. Note that you can use a combination of blinds or shades plus curtains for even more light control. Another option is Maxxmar's Sunset Blinds which have a blackout blind built in and controlled automatically – Watch the video to see how amazing this is!
Talk about how Graham's can help families pick the perfect window treatments for their baby's room w/ safe options (cordless) and w/ client budget in mind
4. Parental Concerns About Blackout Blinds
Some parents worry about blackout blinds because they wonder if it will "teach" or "train" their baby to only sleep in a dark space. In her article, Let's Talk About BLACKOUT BLINDS! writer Eva Klein explains that it isn't necessarily true that you can teach your child to sleep anywhere. Each child, like each adult, has their own unique temperament and needs. While some babies will fall asleep no matter what their surroundings, others will not.
Also, babies need plenty of sleep for healthy development, so doing what you can to help enhance their sleep seems like a good rule of thumb. And remember that children who seem to sleep almost anywhere aren't necessarily getting the quality sleep they need. Read the article in full here.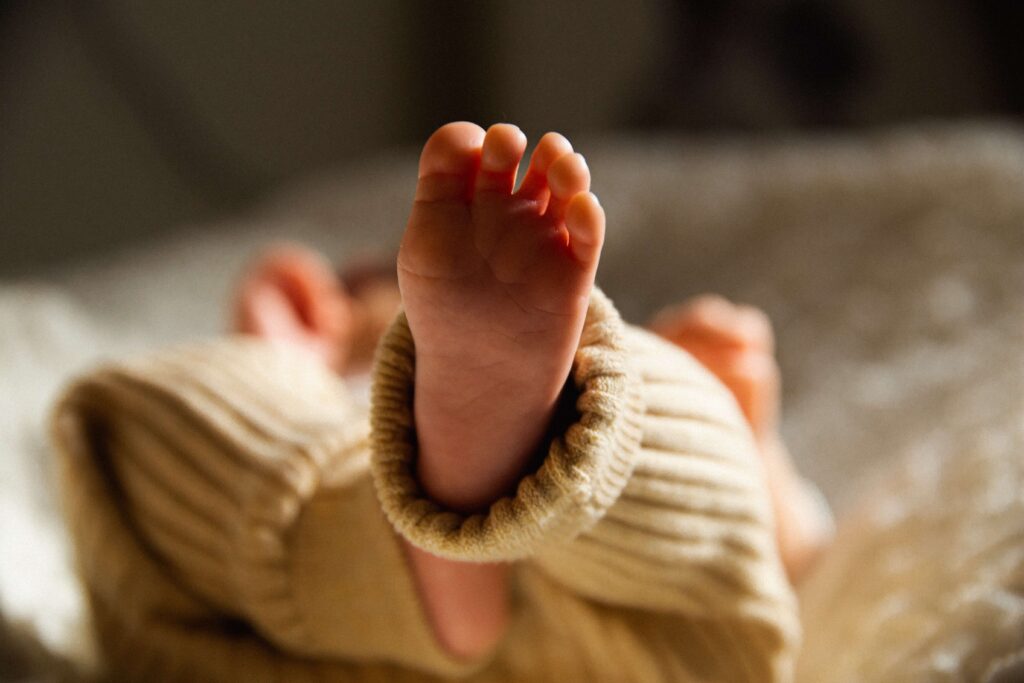 Each baby is unique in their sleep habits, but Blackout Blinds can help them settle.
Graham's & Son Interiors
Creating a welcoming and loving atmosphere is a priority for parents with babies. Having the right window treatment can help, but finding the right window treatment can be challenging. Try contacting a Graham's specialist to help you decide. You can schedule your FREE in-home consultation with them and get all sorts of tips and ideas. Plus, they will do ordering, measurements and installations if you like, too!
With over 40 years of experience as a local, family-run business Graham's can help families like you pick the perfect window treatments for your baby. They will help you select safe cordless options and will be respectful of the budget you have in mind.
You can call them at (519) 658-9025 or visit them in the showroom at 11 Queen Street East, Cambridge, ON N3C 2A7. Alternatively, you can click the contact button below to continue online towards the perfect blackout blinds for babies!

Contact Graham's & Son Interiors


Read our reviews below or come visit us in person and get to know Graham's!
Testimonials
We purchased roller shades from Graham's & Son. Measurements were done in home, very professional and knowledgeable on product offerings. Prices were comparable, we had shopped around.
Blinds were delivered directly to our home and were very easy to install.
– Theresa Kuntz
Merv and I just wanted to thank Wayne for his advice and expertise. We are so glad that we decided to go ahead and put the California Shutters on both levels. What an amazing difference and feel to our new home.
The installer did a fantastic job, very professional and informative.
What a great decision to choose Graham's & Son Interiors!
– Merv and Colleen Young