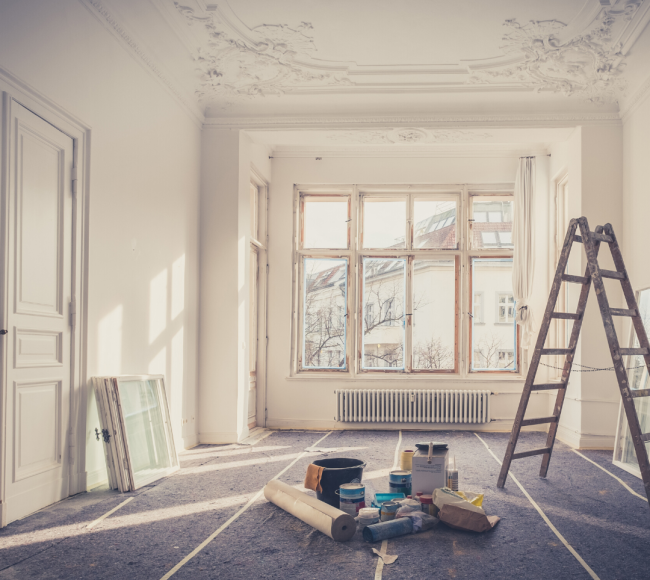 No matter how much you want to spend, our tips consider different budgets.
How to Increase the Value of Your Home
Tip #1: Renovate Your Kitchen to Include These Items
A Kitchen Island
If you want to know how to increase the value of your home, adding a kitchen island is one of the most impactful small renos you can make. This is because buyers find them appealing, especially considering that more people are spending time at home and in the kitchen, whether it's working, cooking, or doing homework. An island adds extra workspace as well as storage space below for food and/or appliances.
A Walk-In Pantry
Another thing to consider for your kitchen is a walk-in pantry. Perhaps this has become increasingly popular because of the pandemic. People are buying in bulk to avoid stock shortages, inflation and trips to the store. People often stock up on sale items to save money. Whatever the case, a walk-in pantry is ideal for keeping stored items handy and out-of-site. A walk-in pantry may also free up space in other areas of your kitchen so that you have more workspaces for family members working from home. Also, with more people opting to stay at home as they age, keeping pantry items upstairs in the kitchen limits those trips down to the basement.
These 2 updates were some of the most desired items that add value to one's home according to a survey with HomeLight. Read their article here and discover even more tips on how to increase the value of your home.
The value of adding a kitchen island is in the extra workspace and extra storage space.
Tip #2: Renovate Your Bathroom to Include These Items
A Walk-In Shower
Again, with many people opting to age at home, provisions need to be made for safety and overall well-being. A walk-in shower is luxuriously spacious for anyone, but it is also a safety feature for anyone who struggles with mobility or balance. A walk-in shower is easy to access and lovely to look at. Also, adding grab bars in the shower is another great idea. Equipping your bathroom with a walk-in shower is very appealing to those with aging parents or retirees.
A Vanity with a Double Sink
Adding a new vanity with double sinks makes your bathroom that much more functional. This works well for spouses but also for families with children since everyone gets a bit of their own space when getting ready for the day or during bedtime routines. Potential buyers will see this as a bonus and it isn't as costly as a full bathroom renovation. 
Walk-In Showers and Double Sinks are additions that don't require a full bathroom renovation.
Tip #3: Replace Your Windows
Window replacement is a pretty big job that can be costly, so new home buyers will be pleased to know that this job is already done. Since replacing your windows is costly, doing multiple windows at once can actually help you save money. Updating windows also increase your home's energy efficiency and boosts your curb appeal, which are both ways to increase the value of your home. You can start by replacing the windows in the most lived-in spaces first. Also, look into rebates related to making your home more energy-efficient.
Once you have your new, energy-efficient windows, Graham's can also help update your window treatments so that you can really impress those potential home buyers with modern décor. 
New windows boost curb appeal and can be more energy efficient.
Tip #4: Update Flooring
Another tip on how to increase the value of your home is by updating the flooring in your home. Buyers are looking for the following types of floors:
– Consistent style and material
– Easy to clean
– Resistant to rot
– Compatibility with the environment
Having a uniform look to your flooring is appealing to the eye but also easily accessible for those with mobility concerns. Imagine using a walker and having to lift it or push it harder just to enter the next room. Not ideal. Buyers will also want flooring that is easy to clean but resistant to damage. Flooring in rooms where humidity is higher or temperatures change drastically also needs to be resistant to rot and warping. 
If you live in a colder climate, you'll likely want to stay away from tile in the living room or bedrooms because it can get cold in the winter; if you live in a warmer climate, tiling in those spaces may be just what you're looking for. For those of us in Ontario, you'll likely be drawn to hardwood flooring which is ideal for colder climates. Keep in mind that while the return on investment is greater for hardwood flooring, it is going to be the most expensive upfront. Consider alternatives like vinyl or composite materials. Read more about these alternatives here and/or contact Graham's for a consultation to find out what is best for your hom
Hardwood and composite flooring make great updates to add value to your home.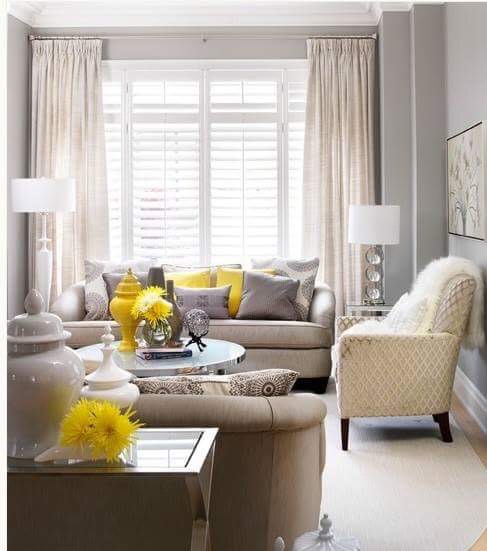 Neutral tones of paint freshen up a room and go well with a variety of colours.
Graham's & Son Interiors
If you want to know how to increase the value of your home, contact Graham's. Known as a trusted Cambridge company serving the community and surrounding areas for over 40 years, Graham's can help you update your home so you get the most value from your investment. Whether you are selling your home or not, it is important that your home gets quality care. Contact them today for a consultation.
Remember, you can also visit Graham's in their showroom at 11 Queen Street East, Cambridge, ON  N3C 2A7.
And keep reading to see why customers trust Graham's to work in their homes.
"We really loved the variety of flooring they had for us to choose from. Also, Mr. Graham was very knowledgeable and professional. The installer was absolutely fabulous. He went above and beyond."
"Great experience working with Graham's & Son Interiors. Highly recommend their services. We had excellent service, advise and workmanship right from quote to job completion. All the staff, the owner, project manager, store staff and installers were incredible to work with. Excellent customer service and quality workmanship. Thank you for your help, patience for a job well done!!"