What floor material is best for high traffic areas? Or are they all the same? In general, ceramic is the most durable flooring Read on for details on the pros and cons of other popular flooring choices and what rooms they are best suited for. If you have very active children or pets and your floors see a lot of traffic, then this article will help. For more information specific to flooring choices for pet owners, we have an article that talks specifically about the best flooring for a home with pets. If you have further questions about the best flooring for your home, you can contact us at Graham's & Son and we would be happy to answer any of your questions.

Comparison Chart Of Different Flooring Types And Their Durability

"Have been doing business with Grahams & Son for many homes and 2 real estate offices. So helpful with colour combinations, decorating ideas and has always looked so beautiful when completed…Great prices-Great Service & Exceptional Workmanship!"
– Wenda Allen
Read more testimonials
What Floor Material Is Best For High Traffic Areas?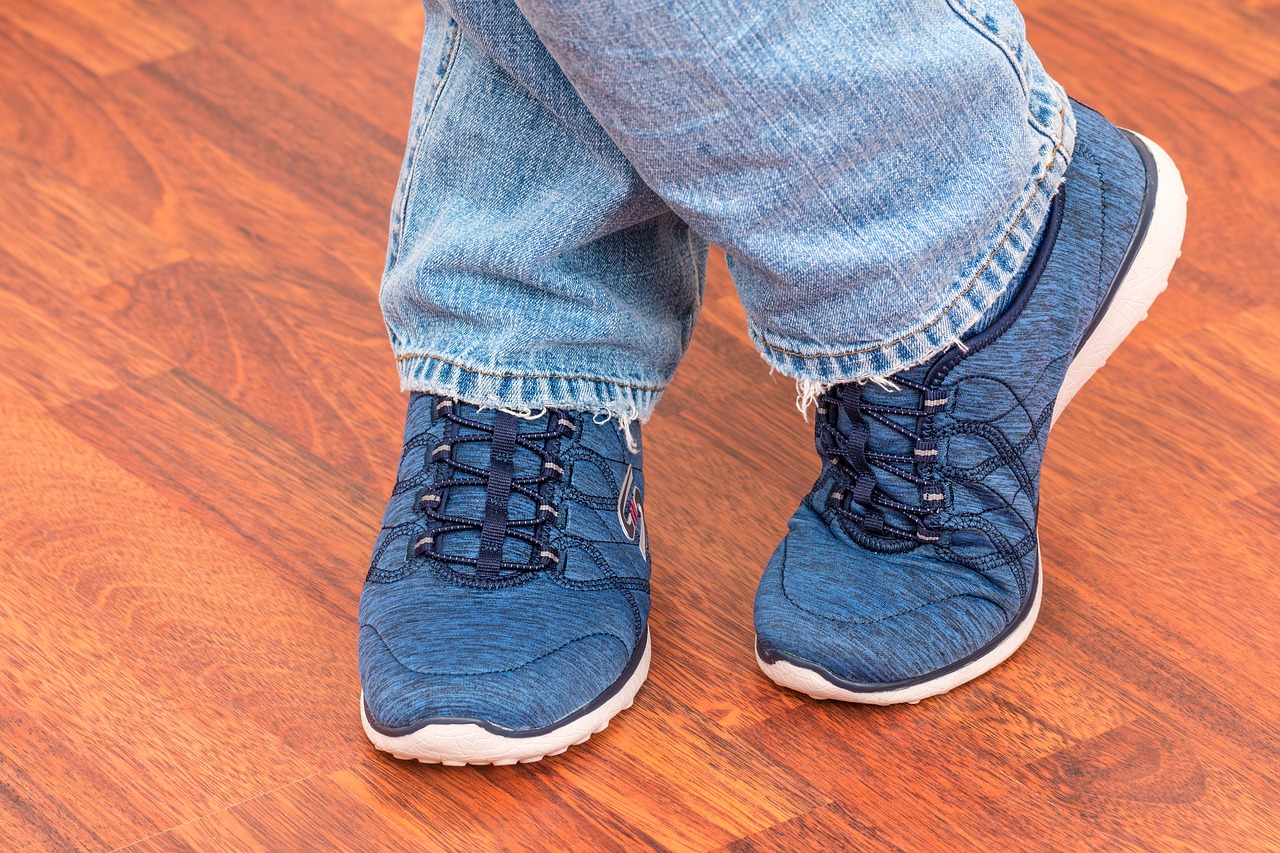 With winter coming, high-traffic areas like halls and entryways are especially susceptible to damage from moisture, salt, and sand. According to Gohaus.com, a hard-surface type of flooring is the best choice for high traffic areas and the least desirable is carpet or cork. The following are 5 different categories of hard-surface flooring. They include:
But which type of hard-surface flooring is the best for a high traffic area? Each one has their benefits and possible drawbacks.
Solid wood

Advantages: Natural wood can be sanded and refinished several times which is a definite advantage.
Signs of wear: Hardwood can show signs of wear such as dents, scratches, and discoloration by the sun fairly quickly.
Tips To Help It Last Longer:
Try to purchase a hardwood that has a thicker wear layer as well as a durable finish such as polyurethane.
Install it in a room with a low moisture content according to consumerreports.org
Clean up any water spills as quickly as possible as water can ruin your hardwood
Best Room Choice: The living and dining room are great places for solid wood flooring. The natural beauty of wood can be showcased here, however, they are not your highest traffic areas and they are not typically rooms with a high moisture content which can damage the wood.
Cost: $3-$30 per square foot
Engineered wood

Advantages: Engineered Wood flooring is a cost-effective alternative to hardwood flooring. It is made of structural plywood which has a thin veneer of real wood or bamboo on top.
Signs of Wear: Engineered wood dents very easily. Some versions can be refinished one time as long as the veneer is thick enough. Once the upper veneer has worn down, it can no longer be refinished and will need to be replaced.
Tips To Help It Last Longer:
Try to purchase an engineered wood that has a thicker veneer.
Install it in a room with a low moisture content.
Clean up any water spills quickly as possible as water can ruin your hardwood
Best Room Choice: Similar to solid wood flooring, living and dining rooms are great places for engineered wood flooring. It resembles real wood so it looks really good, however, it is less likely to wear out quickly here as these rooms only have moderate traffic.
Cost: $8-$10 per square foot
If you are not clear on the difference between Solid wood and engineered wood flooring, here is a very helpful video which explains the differences.
Laminate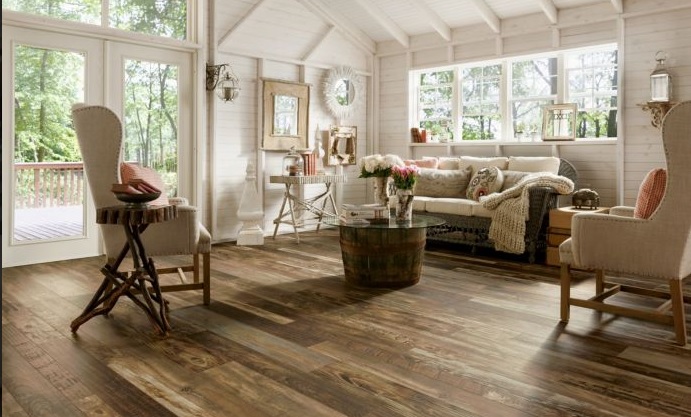 Advantages: Laminate is made of dense fiberboard. It has a clear plastic protective layer which has a photo beneath it which can look like almost any surface. According to consumerreports.org, high-quality laminates resist scratching and fading caused by the sun better than most wood products.
Signs of Wear: If the outer layer has worn through, it will need to be replaced.
Tips To Help It Last Longer:
If it gets scratched, try rubbing a little vegetable oil into the scratch to remove it
Install it in a room with a low moisture content
Clean up any water spills quickly as possible as water can ruin your laminate
Best Room Choice: Laminate works really well in high traffic areas like a foyer because it is incredibly durable. However, it isn't the best choice for rooms with a high moisture content like the kitchen, bathroom, or laundry room as water can ruin it.
Cost: $0.50-$3 per square foot
Vinyl
Advantages: Vinyl is very durable and does not easily dent, scratch, stain, or get discoloured from sunlight. This makes it an excellent choice for high traffic areas.
Signs of Wear: If the surface layer of your vinyl flooring has worn off, you will notice that it will appear dull.
Tips To Help It Last Longer:
Purchase a higher end vinyl flooring that has a thick wear layer. The wear layer is the invisible coating that covers the surface of the material for protection. Lower end vinyls will have a 10 mm layer whereas higher grades can be closer to 30 mm, according to the Spruce.com
Sweep, vacuum or mop your floor frequently to prevent tiny dirt particles from wearing away the finish and dulling the surface layer
Use floor mats in your entrance ways to further protect your vinyl
Best Room Choice: Vinyl is a great choice for any high traffic area including foyers and it can handle water better than wood, so you can feel comfortable installing it in your kitchen, laundry, or bathroom.
Cost: $1-$5 per square foot
Ceramic tile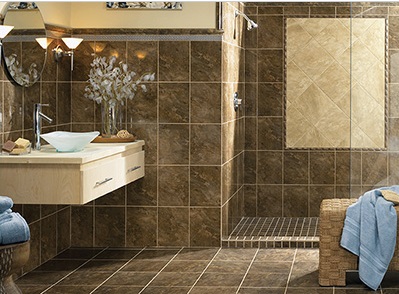 Advantages: Ceramic tile is great for areas with high moisture. It is also highly durable and tends to resist wear, moisture, scratches, dents, and stains.
Signs of Wear: Sometimes tiles will crack and the grout itself can get stained or discoloured.
Regularly sweep and mop your tile to remove any dirt that might scratch it
Avoid using harsh chemicals on your tile
Lift your furniture instead of sliding it along the floor to prevent scratches
Best Room Choice: Ceramic tile is an excellent choice for bathrooms, kitchens, and entrances due to its durability and water resistance.
The following video shows you how ceramic tile is installed.
Cost: $1-$20 per square foot
Graham's & Son Can Help You Choose The Best Flooring For You
Flooring is a big investment, so you want to make sure that you are choosing the right kind that will last a long time and won't have to be replaced shortly after installing it. That is why it is worth investing in the type of flooring that will make the most sense for your high traffic areas. If you would like further advice on what type of flooring would best suit your needs and tastes, contact the flooring experts at Graham's & Son. We know flooring and we can help you choose the perfect option to beautifully enhance your home and lifestyle. We can also come right to your home for a free consultation. Book your free in-home consultation today.