Lighting and wall coverings may seem like just an afterthought when it comes to a bathroom remodel, but they can actually make a huge difference in achieving that perfect look and ambiance that you are after. As we have seen in our previous posts in this series, "Bathroom Renovations: How Much Do They Cost," a luxurious new bathroom is not as out of reach financially as you may think. In our final installment of this eight-part series, we will be looking specifically at lighting and wall covering choices and costs. In the previous posts, we have talked about flooring, shower choices, bathtubs, sinks and vanities and toilets. If you would like help with your bathroom renovation, contact Graham's & Son today. We can provide you with a free, in-home consultation and professional advice to help transform your bathroom into a thing of beauty and comfort.

"Have been doing business with Grahams & Son for many homes and 2 real estate offices. So helpful with colour combinations, decorating ideas and has always looked so beautiful when completed…Great prices-Great Service & Exceptional Workmanship!."
– Wenda Allen
Read More Testimonials
Click here to see a gallery of our work
Bathroom Renovations – How Much Do They Cost?
On average, a 5′ by 10′ bathroom in Canada could cost anywhere from $10,000 to $16,000 to renovate, according to Canadian Home Trends. The cost includes the designing, planning, supplies, and installation of the new bathroom. If you are renovating a bathroom in a condominium, you could expect to pay about 30% more because of the restrictions imposed by condo rules and existing building design. So, renovating a condominium bathroom could cost from $13,000 to $20,800.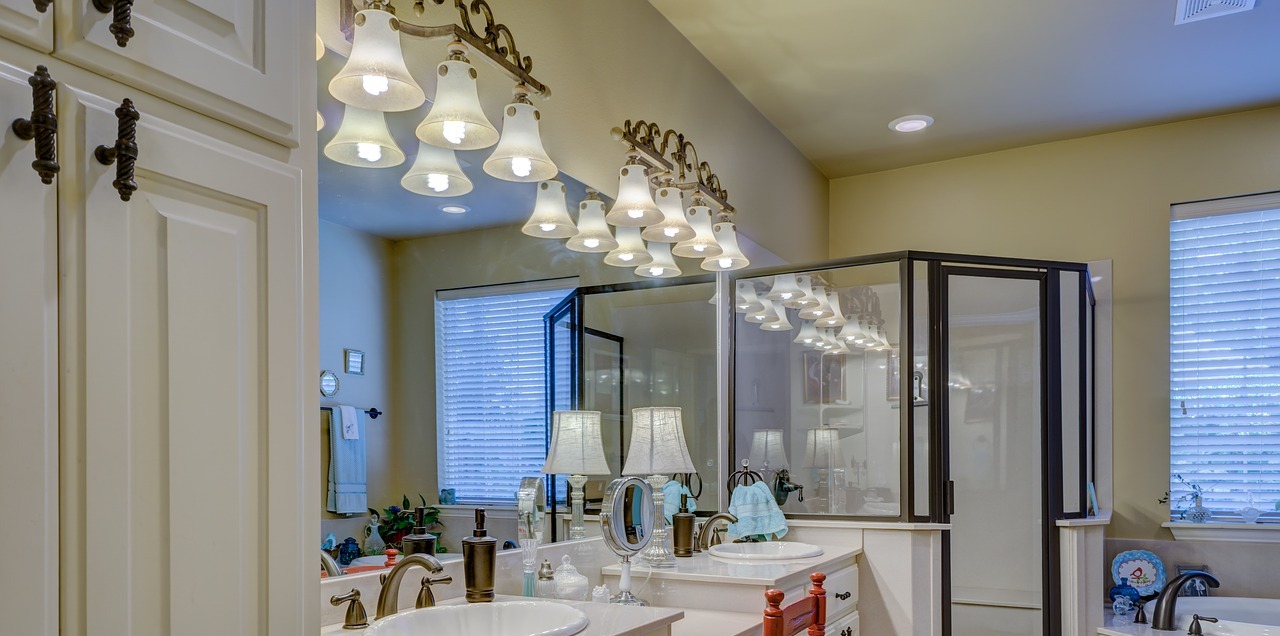 Part 7: Lighting Fixtures and Wall Coverings
The perfect lighting choice can not only provide the right amount of illumination for your new bathroom, but it can also greatly complement your room's decor and style. You may also wish to update your lighting to include a more energy efficient type that will help you save on energy bills. Before purchasing you should consult with a professional to make sure that it is rated for the power provided to that spot and that there is sufficient space for it to fit onto your wall or ceiling.
Your choice of wall covering will also depend on the design that you choose for your bathroom. Depending on your personal tastes you may choose to simply paint your walls, cover them with ceramic or porcelain tiles, or do a combination of both.
How Much Do Lighting Fixtures Cost?
Installing new lighting fixtures can be dangerous so they always should be done by a professional. According to payscale.com an electrician in Canada earns an average wage of $29.74 per hour. Depending on experience the range can vary anywhere from $16.86 – $40.52 per hour.
The rest of your cost will vary depending on the type of lighting you choose. The following is a selection of popular lighting choices for bathrooms and their price ranges.
Ceiling Mounted Traditional Fixtures:
Ceiling mounted lights are mounted to a metal box which has been secured to ceiling joists or overhead studs. The box is connected to your existing wiring. These types of lights are very common in older homes and offer a wide selection of styles, from dome-shaped flush mounts to elegant hanging chandeliers. They are usually inexpensive to install as they only take one to two hours to put up and connect.
Price Range: $115-$288 CDN

Wall-Mounted Lights: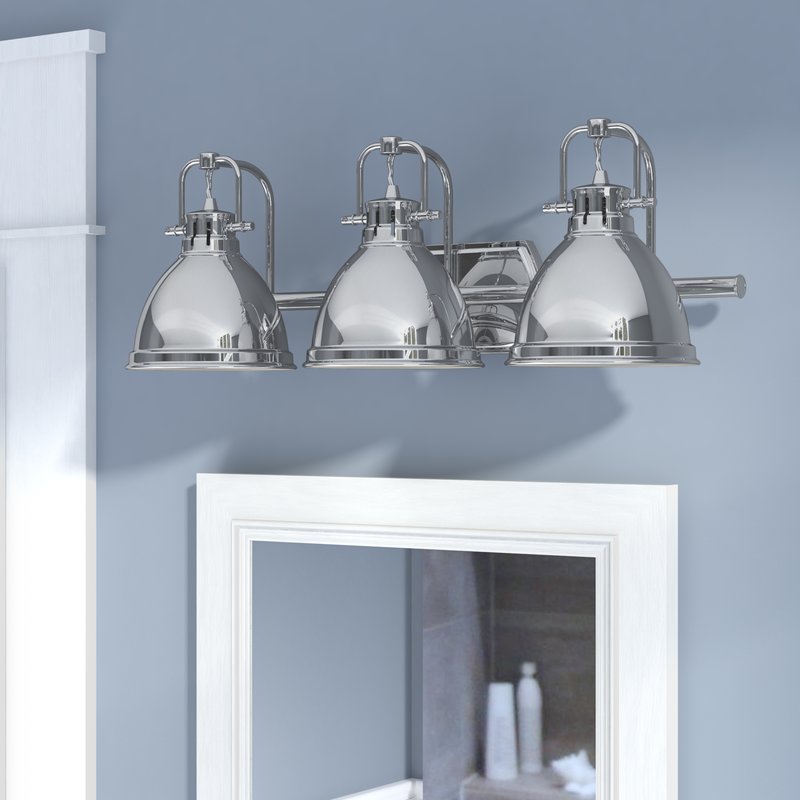 Wall-mounted lights are almost identical to ceiling-mounted lights except that they are installed on your wall instead of your ceiling. Like their ceiling counterparts, their electrical box is secured to a wall stud and they take one to two hours to install and connect. Their styles range from traditional sconces to more modern shapes that can create effective targeted lighting for your bathroom.
Price Range: $117-$300 CDN
Recessed Lighting: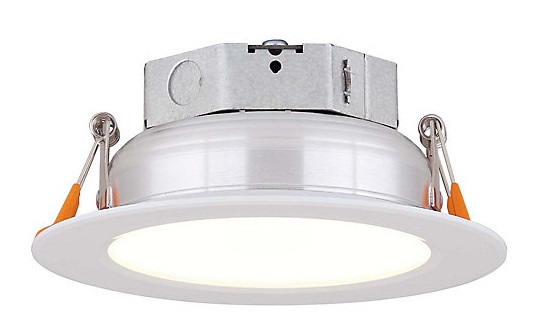 Recessed lighting means that the lights are installed inside the ceiling. This type of lighting doesn't alter the lines of the ceiling and is used to target certain areas to provide overall light. It takes longer to install this type of lighting as it involves cutting into the drywall, finishing the drywall around each inset, and connecting each light to a junction box. The process usually takes about 3 hours to complete.
Price Range: $227-$292 CDN
Track Lights:
Track lighting can be installed quite easily in rooms where there is existing overhead wiring as they can use the existing wiring and switches. This process takes about 3 hours. Track lighting is great for targeting and highlighting certain areas of your bathroom and can be easily customized by moving the lights on their metal tracks to give you various lighting effects.
Price Range: $130-$325 CDN
How Are Lighting Fixtures Installed?
If you are wondering what is involved in installing a new lighting fixture here is a helpful video.
How Much Do Wall Coverings Cost?
The cost for wall coverings will greatly be affected by your choice of covering. Painting is much more economical than tiling, however, depending on your design, you may prefer to spend the extra on tiles to get the look that you really want.
Painting: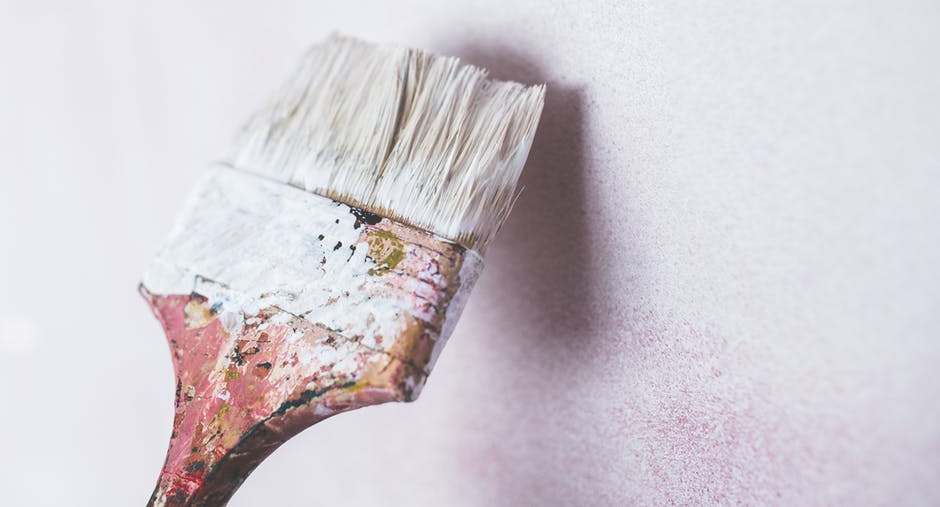 The cost of painting your bathroom will depend on the size of the room, the cost of the paint you choose, and the price you need to pay to have it painted. According to Payscale.com, in Canada the average professional painter earns $20.61 per hour. This rate can vary anywhere from $15 to $30 per hour depending on the experience of the painter and your location in Canada. You can click here to use a handy paint calculator that will help you determine how much paint you will need for the job.
Ceramic Tiles:
Ceramic tiles are made from a mixture of clay, minerals, and water. They are reasonably priced, they look beautiful, and they are a great choice for bathrooms because they are both durable and water resistant. Ceramic tile will cost about $3 to $5 per square foot in materials and $6 to $8 for installation.
Price Range: Materials – $3 to $5 per square foot & Installation – $6 to $8 per square foot
Porcelain Tiles:
Porcelain tile is a mixture of dense natural clay, minerals, and finely ground sand. These are pressed together and fired at a much higher temperature and for a longer time than ceramic tiles, which removes almost all of the water content. Glazed porcelain tiles have been coated with a resistant finish which gives the tile and its design added protection from stains and moisture. Porcelain tile looks beautiful and is even more durable than ceramic tile.
Price Range: Materials – $6 to $6 per square foot & Installation – $6 to $8 per square foot
Graham's & Son – Interior Design Professionals
Graham's & Son has been in the interior design business for more than 40 years. We are locally owned and operated and we specialize in all types of renovations including bathrooms. We offer free, in-home consultations and will take the time to listen to your ideas and dreams for your new bathroom. If you are thinking of renovating your bathroom or any room in your home, contact the design experts at Graham's & Son to book your free in-home consultation.

Read the rest of our series:
Part 1: Overview
Part 2: Flooring
Part 3: Showers
Part 4: Bathtubs
Part 5: Sinks & Vanities
Part 6: Toilets
Part 7: Lighting and Wall Coverings
Part 8: Common Layouts