In this article, we'll take a look at different condo window treatments that are perfect for smaller spaces!
At Graham's & Son Interiors, we've been helping homeowners get the right window treatments for their space since 1975 – and we are happy to share what we've learned over the years with you!
If you aren't sure which types of window treatments to choose for your condo, today we'll go over a number of different options that will help you narrow down your choices. So, let's get started!
Best Condo Window Treatments: Top Ideas
Check out these great condo window treatments to help you get ideas for your space! Condos can vary widely in size and because of that, you may have a wide range of window sizes and styles that will need treatments. No matter what size of window you're looking for or style of blind, shade, shutter, or drape, there is something for everyone!
Condo Window Treatments: Shutters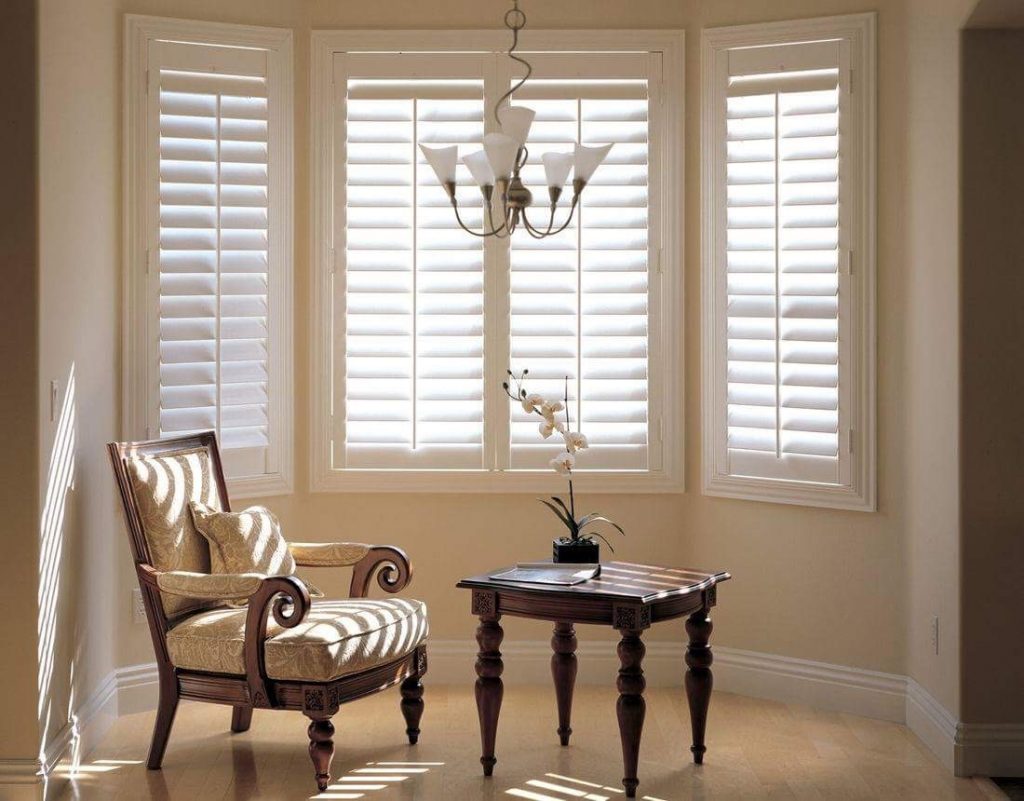 Shutters On a Curve
These beautiful full height shutters placed on 4 narrow windows look lovely in this living space. Many condos have windows on a curved wall, and shutters work perfectly for this type of space.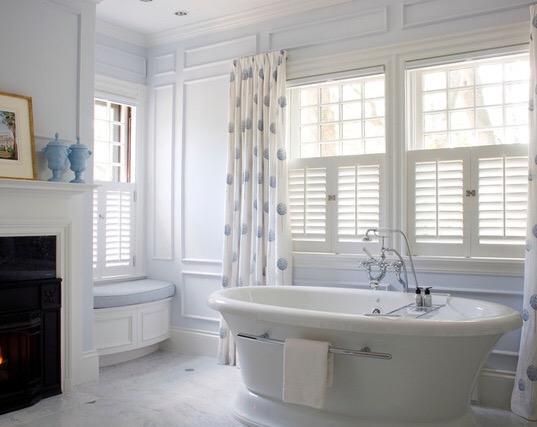 Cafe Shutters In Bathroom
Cafe shutters (half shutters on a window) add a classic look to this bathroom. They pair well with drapes. These shutters open up to provide full access to natural light when needed!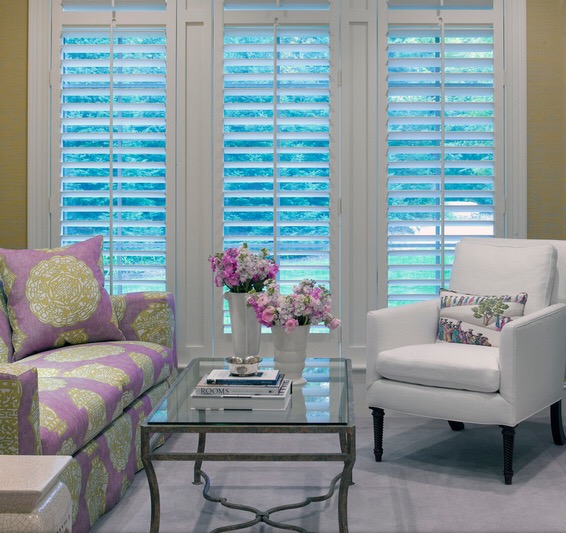 Full Height Shutters
If you have large windows that take up nearly an entire wall, full height shutters will look amazing. They also work for sliding doors if you have a balcony.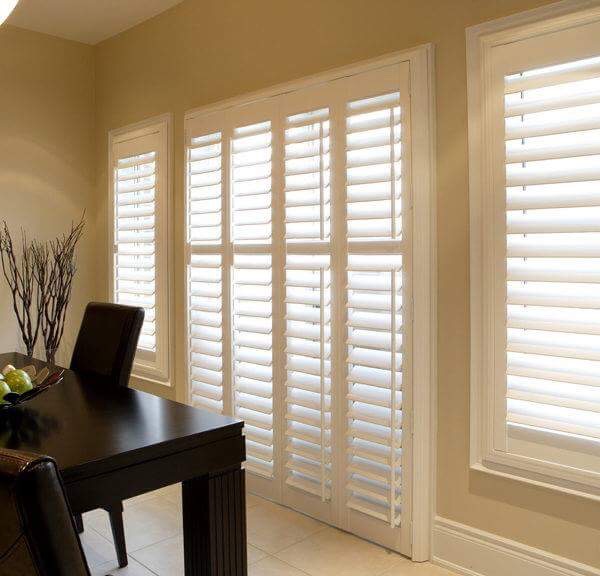 Sliding Door & Windows
Most condos have access to a patio or balcony, which means sliding doors in most cases! Shutters are perfect for sliding doors; and these tier on tier shutters look gorgeous.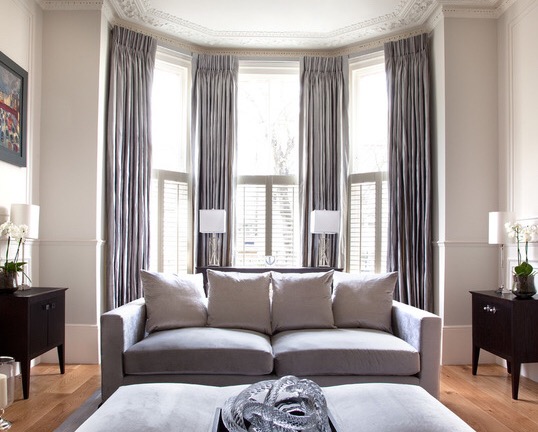 Shutters & Dark Drapes
Pairing your shutters with additional window treatments is a great way to make them stand out. These cafe shutters look beautiful under the dark grey curtains.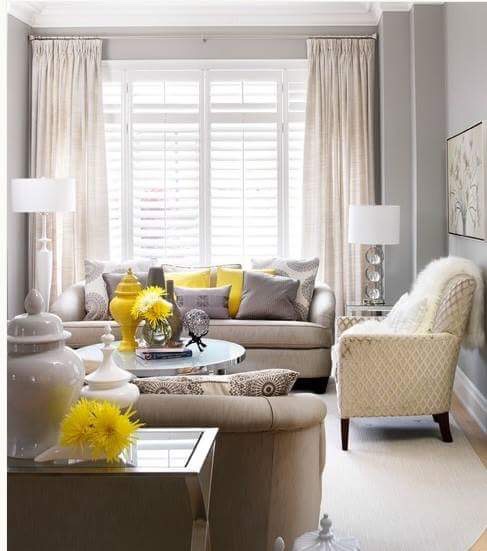 Shutters & Light Drapes
Got a narrow space? Shutters and curtains can act as an accent piece, especially if they are placed on a full-sized window.
Condo Window Treatments: Blinds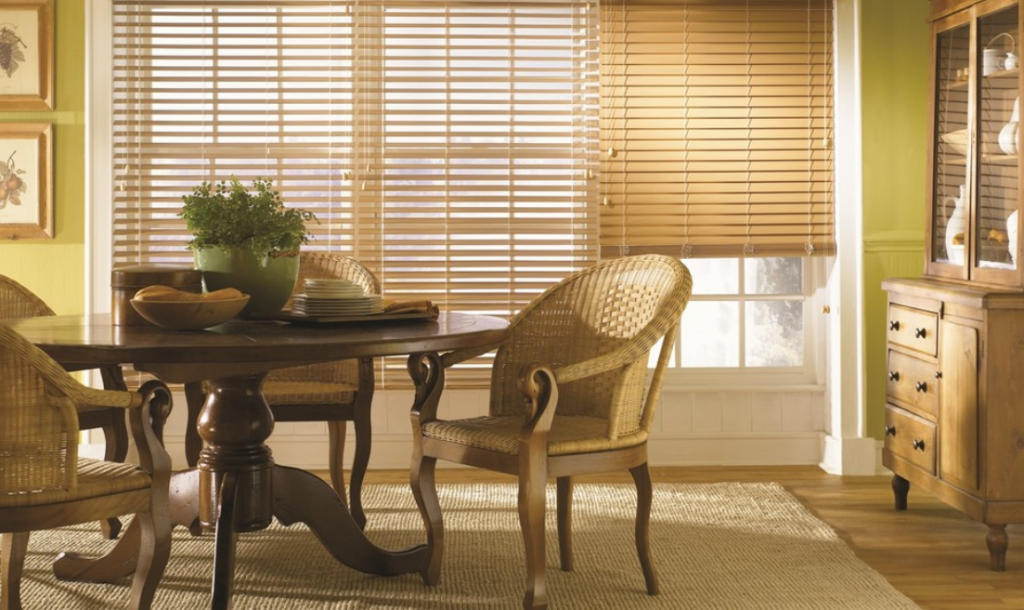 Natural Tones
If you want an earthy look, blinds come in a wide range of colours, including yellows, greens, and browns. If your condo has a natural feel, you may love this look.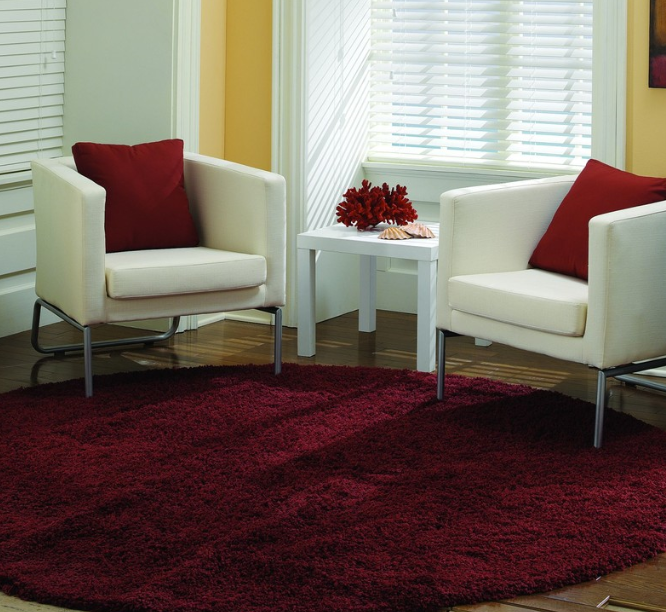 Classic White Blinds
Classic white blinds are bright and look great paired with the white and red in this small living space.
Dark Red Blinds
Blinds are a great choice for smaller windows in offices and bathrooms. You can find blinds that add a pop of colour to your space, like above!
Decorative Wooden Blinds
Wooden blinds are another great way to bring a natural look and feel to your condo. Many condos have long, narrow windows like shown above – and this style looks great!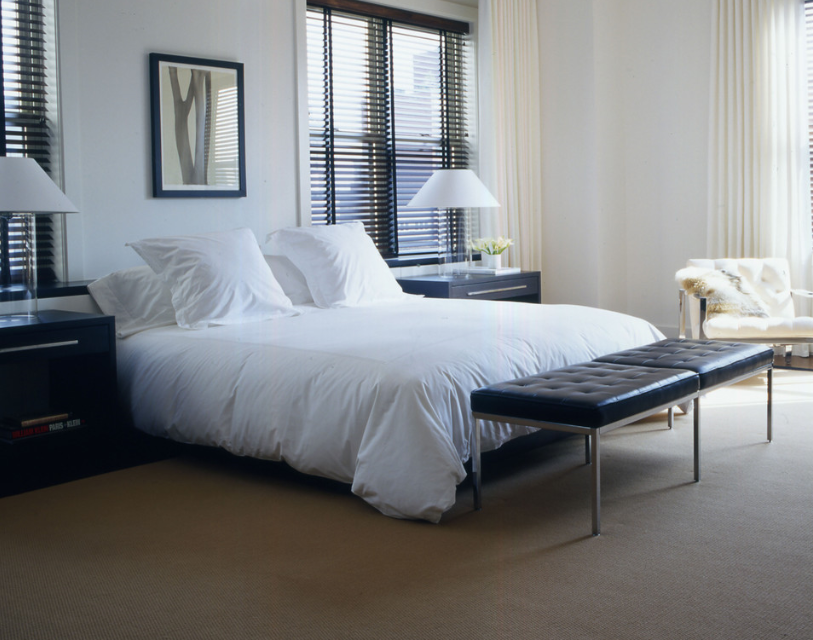 Dark Blinds
Dark blinds can create a classy look, and they can make your bedroom feel a little more cozy. If you are looking for a modern look, black blinds with white window frames will do the trick.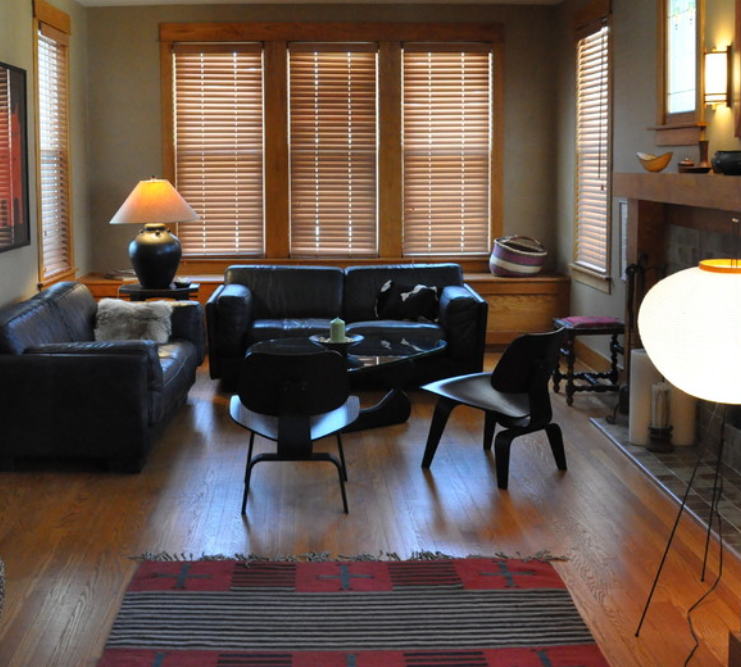 Simple Wooden Blinds
If you have wooden window frames, you may want to pair them with wood or faux wood blinds. Once again, this can create an organic look and feel in your condo.
Condo Window Treatments: Shades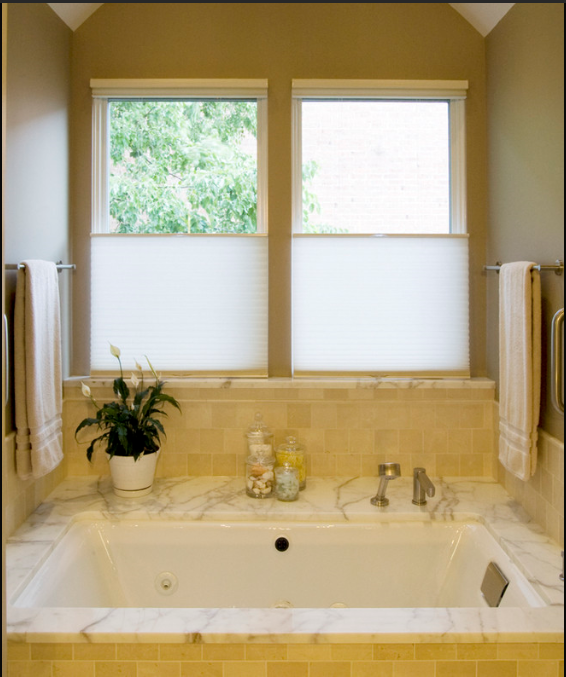 Cellular Shades
Cellular shades are attractive, simple, and often come without cords or strings – making them the perfect choice for kids' rooms, bathrooms, and other areas where children may be.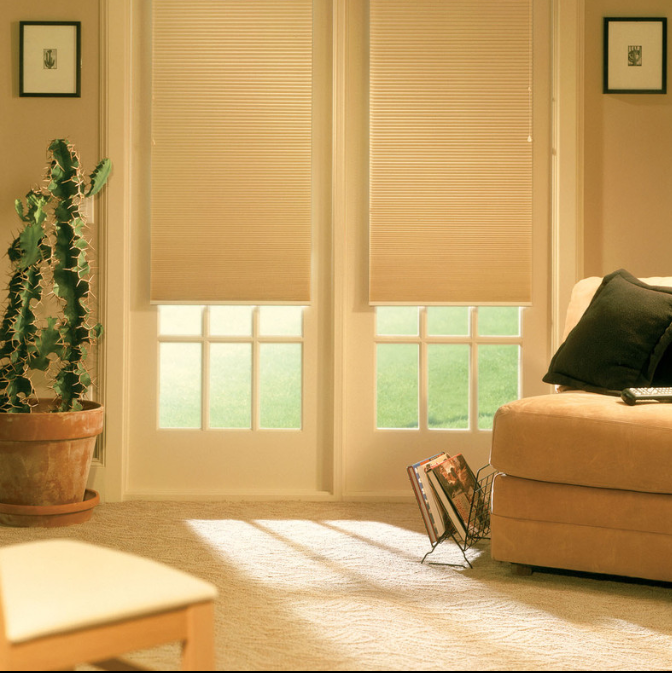 Pleated Shades
Pleated shades have a similar look and feel to cellular shades, but don't provide as much insulation. This can actually be a good thing for your condo, if you prefer to let natural sunlight heat up your smaller space.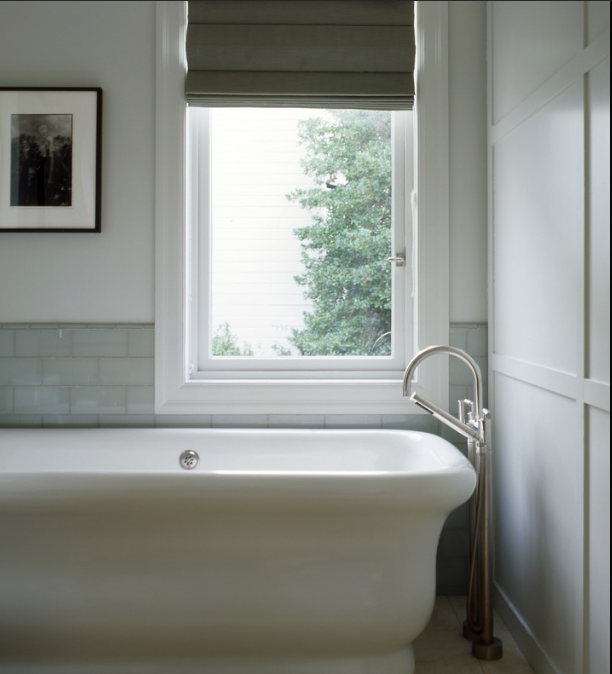 Roman Shades
Roman shades add a classic and traditional look and feel to any space. Roman shades may or may not have cords – you can choose styles with or without depending on your unique wants and needs.
Condo Window Treatments: Drapes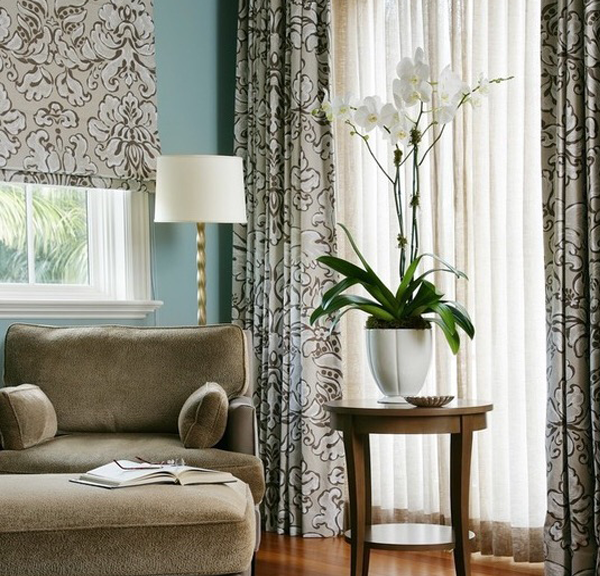 Layered Drapes
Layering heavier, patterned drapes over sheer drapes is the perfect way to allow light in when you want, and to block it when you don't. Patterned drapes are also a fun way to add colour or an accent piece to your condo.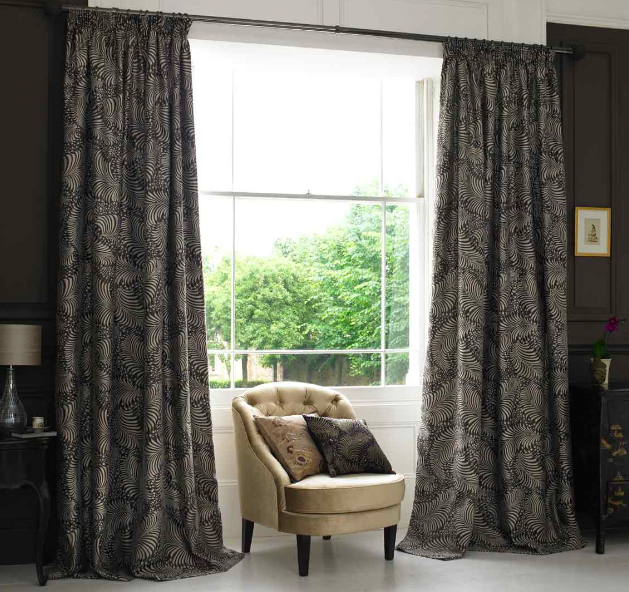 Beautiful Patterned Drapes
Dark, patterned drapes look classy and add an element of "calm" to this space. You don't have to choose light colours just because you are in a smaller home. Drapes are a great solution for large and full-wall windows.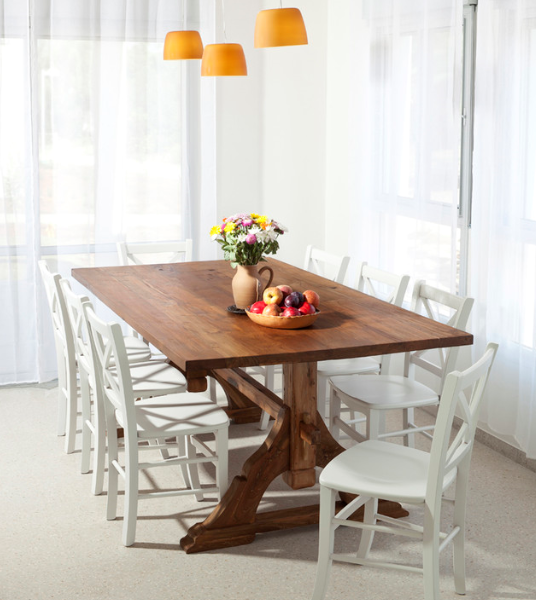 Sheer Drapes
Sheer drapes are always in! Whether you have a traditional condo or an ultra-modern home, sheer drapes will always look great. Plus, they allow enough light in to get continuous natural sunlight.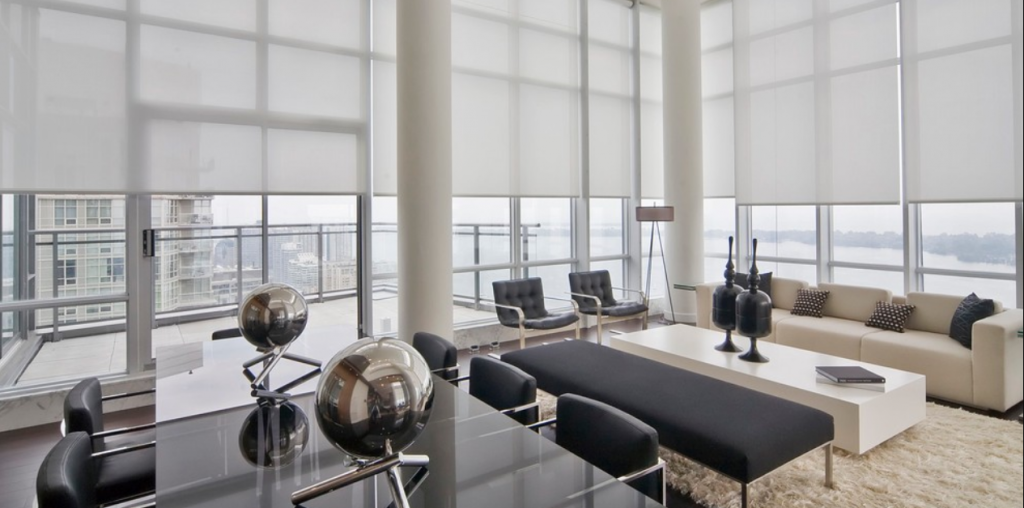 Get The Best Condo Window Treatments For Your Home
At Graham's & Son Interiors, we have over 40 years of experience in the window treatment industry. But it's not just our experience that sets us apart from the rest. Our customers choose us because we are committed to excellence and superior customer service.
We're in the interior decorating business because we LOVE what we do! And we are excited to share our love of design with you, to help you love your condo as much as you should!
All of our projects begin with a free, in-home consultation. During this time, we will help you find the very best window treatments for your unique space. We understand that decorating a condo comes with its own unique challenges – and we are happy to help you navigate as you find the window treatments that will transform your space!
"We really loved the variety of flooring they had for us to choose from. Also Mr. Graham was very knowledgeable and professional. The installer was absolutely fabulous. He went above and beyond."
– Ashley & Janette
Read More Testimonials Here!