California Shutters Cost (+ a Complete Price Breakdown)
Installing California shutters in your home is one of the hottest trends this year and it's no surprise why – they look amazing, are easy to maintain, and they add value to your home. But how much do California shutters cost? Not as much as you think; and when you consider that they can be added to the appraisal value of your home, they are definitely worth the investment. Keep reading to find out how much it costs on average to put them on individual windows and how much it would cost to install them throughout your entire home. If you would like a personalized quote for your home, book an appointment today with Graham's & Son Interiors. We'd be happy to come to your home for a free consultation and we'll give you a quote during that first visit.


"Matt and his team did the shutters on my new home and a couple of other things including some flooring installation. Not only do the shutters and the flooring look amazing but the team was always professional and courteous and made the process simple and straightforward. Can't say enough about the workmanship from Graham's and sons. Definitely recommend them."
-Nicole Parada
Read More Testimonials
California Shutters Cost
California shutters can make an average room extraordinary. They are well worth the investment. You could save some money by purchasing ready-made shutters from a retail outlet or online, however, you may not be as happy with the finished product. The little extra that it costs to get your shutters custom made and professionally installed will make all the difference in the world to the final effect. In addition, buying quality shutters will mean that they are going to last longer and won't need to be replaced or repaired as quickly as a cheaper shutter. Spending a bit more up front may actually save you money in the long run.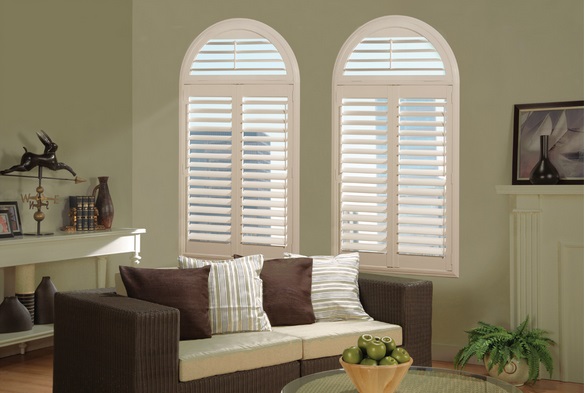 1. What Is The Average Cost Per Window For California Shutters?
The cost per window will vary depending on the size of your window as well as the type of shutter you choose. Wooden shutters tend to cost more than vinyl ones. If your window is a special shape, for example, if it has an arch, then it will also cost more. On average a small sized bathroom window will cost about $180 while a larger window or patio door could be about $1,000.
Average Cost: $180 per small window & $1,000 per large window or patio door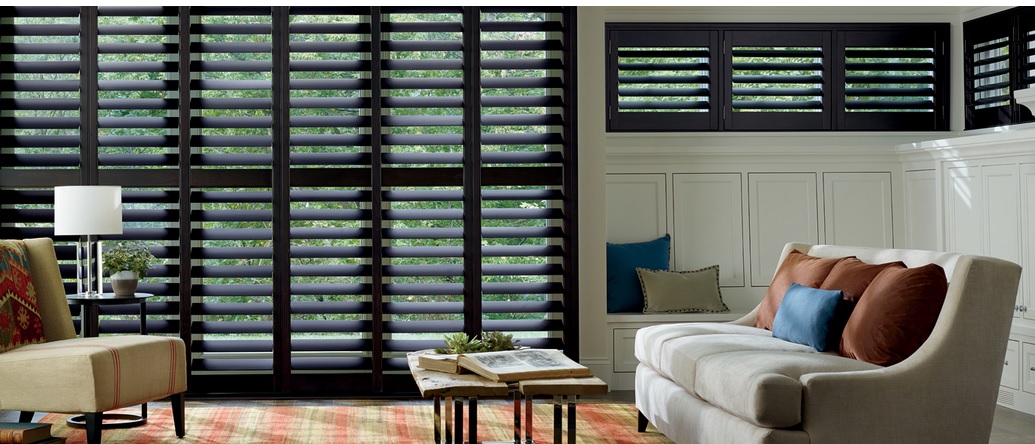 2. How Much Do California Shutters Cost Per Square Foot?
Because windows can vary quite a lot in size and shape, finding out how much California shutters cost per square foot can probably give you a better idea when trying to figure out the price for your particular windows. Again the total price will depend on the quality of shutter that you choose as well as the type of material. On average, you are looking at about $22 per square foot and up to install California shutters.
Average Cost: $22 per square foot
3. How Much Does It Cost To Put California Shutters In An Entire House?
It's difficult to say exactly how much it would cost to put California shutters in an entire home. The final price will vary depending on how many windows you have, the size of your windows, and the materials or type of shutters you choose. On average it will cost about $5,500. If you would like a more precise estimate, contact the professionals at Graham's & Son. They will come to your home and give you a free quote on the spot.
Average Cost: $5,500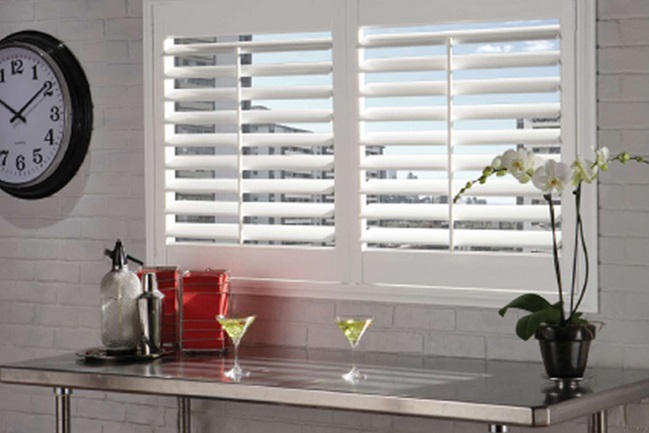 4. How Much Are The Installation Charges Typically?
If you buy your shutters from Graham's & Son, the installation is included in the purchase price. If you already have your shutters and you just need them installed, the price for installation would start at $125 and go up from there, depending on how many you need installed and what size of shutters they are.
Average Cost: $125 and up
5. How Are California Shutters Installed?
If your shutters have been custom made to fit your windows, then the installation process should go quite smoothly including the following basic steps:
Remove any previous window treatments including any brackets or hardware that held them in place.
Screw the shutter frame into the window opening.
Place the shutters into the frame and add the hinge pins.
Test the function of the louvres.
To see this process in action, watch the following video.
Choosing whether to purchase wood or vinyl shutters really depends on you, your tastes, your budget, and the room that you are installing them in.The following chart gives you a brief overall summary of the main differences between wood and vinyl shutters.

If you are on a tighter budget, vinyl may be the better option as these shutters are generally less expensive than wood, but there are many other factors to consider. When investing in window treatments, you should consider the total cost of ownership. If you purchase lower quality just to save money, you may actually end up spending more money over time. Choosing higher quality will probably save you money in the long run. There are different levels of quality when it comes to vinyl shutters and it is a wise idea to invest in a higher quality, more durable vinyl shutter rather than the cheapest type that you can find.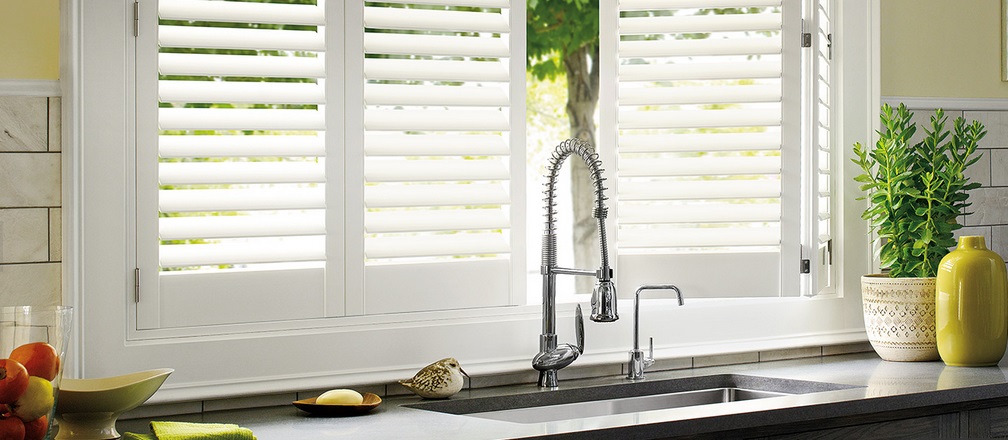 If budget isn't a concern, then go with the type of shutter that best suits your decor and tastes. If you are looking for a richer, more classic feel, then wood is probably the better choice. If you want shutters for a room where there is a higher moisture content, such as a bathroom or kitchen, then vinyl may be the better choice. If you are looking at putting shutters on a large and wide window, then wood may be your best option as it is stronger and won't sag in the middle. For more information on the differences between wood and vinyl California Shutters, read our post entitled, "Is Wood Or Vinyl Better For California Shutters?"
Graham's & Son – Worth The Investment
Choosing Graham's & Son to provide you with shutters for your home is definitely worth the investment. Graham's & Son have been in the window treatment business for more than 40 years. They know what they are doing and they can provide you with the most spectacular results for your windows. They will provide you with expert advice, quality, custom-made products, and top notch customer service. Their customers have been so pleased with the high standard of their work that they were awarded the "Best Business Service – Interior Decorating: Platinum" and "Best Shopping – Kitchen Renovations: Gold" awards in the 2017 Cambridge Times Readers' Choice Competition. Book a free in-home consultation today and find out for yourself why Graham's is the best in the interior design market.