California shutters are an attractive, functional window covering that works well for small to medium-sized windows. Once you know what they are, California shutters are easy to spot. They do not have dangling cords or strings, making them perfect for households with children. Their easy-to-open louvres (slats) let in air but help block sunlight, which is ideal for our hot Ontario summers! If you're interested in learning more about California shutters, contact the experts at Graham's & Son today!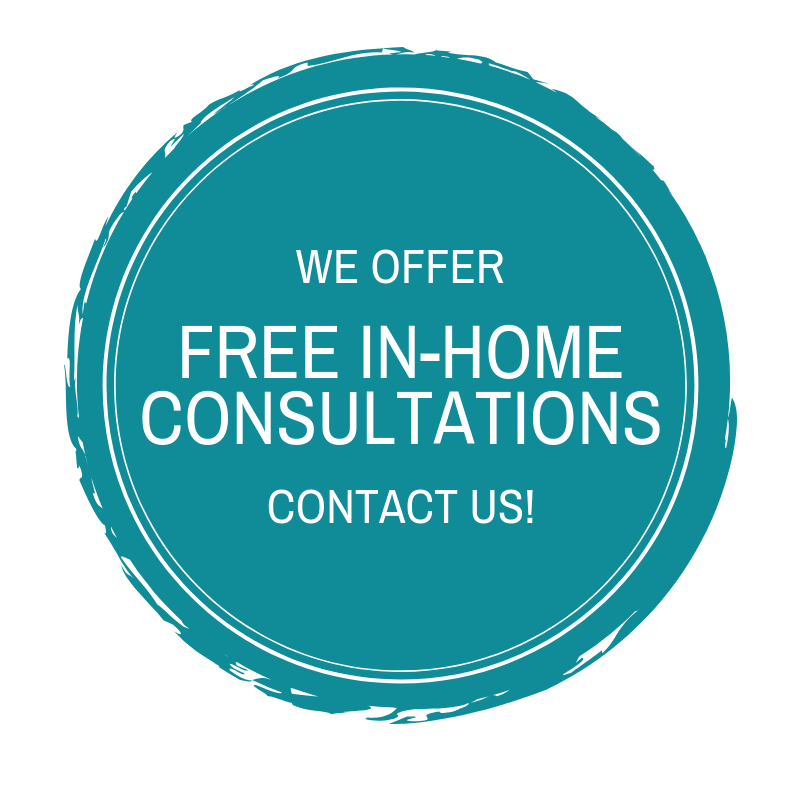 Complete Introduction to California Shutters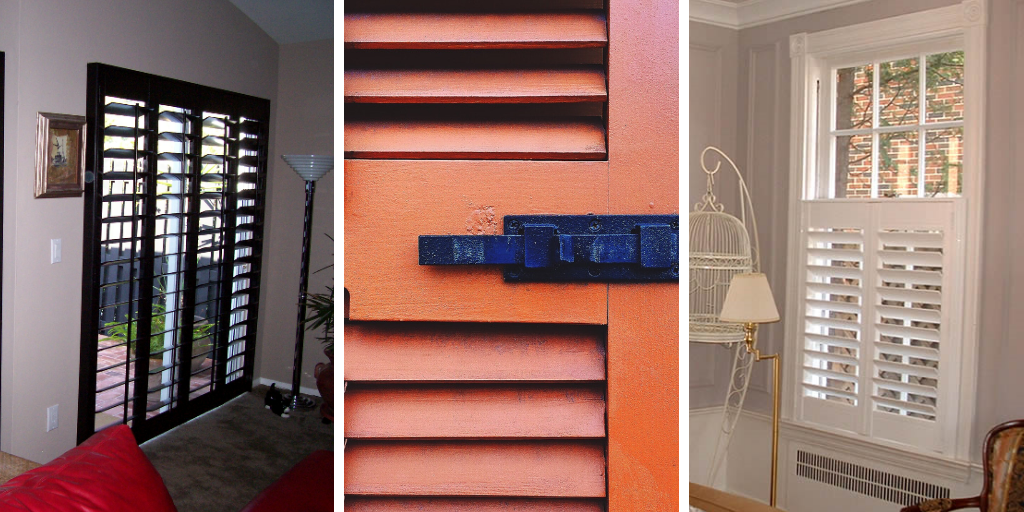 What Are California Shutters?
California shutters are also often called plantation shutters. It's important to understand these two terms before we move forward as they are often used synonymously. However, although California shutters and plantation shutters are almost identical, they differ when it comes to their louvre size.
California shutters have small louvres – 2.5 inches in width. With plantation shutters, the louvres as slightly larger – measuring in at 3.5 inches in width. Aside from the louvre size, California and plantation shutters are identical. But, due to the difference in louvre size, you may choose to use each style for different purposes. Check out the comparison chart below to learn more!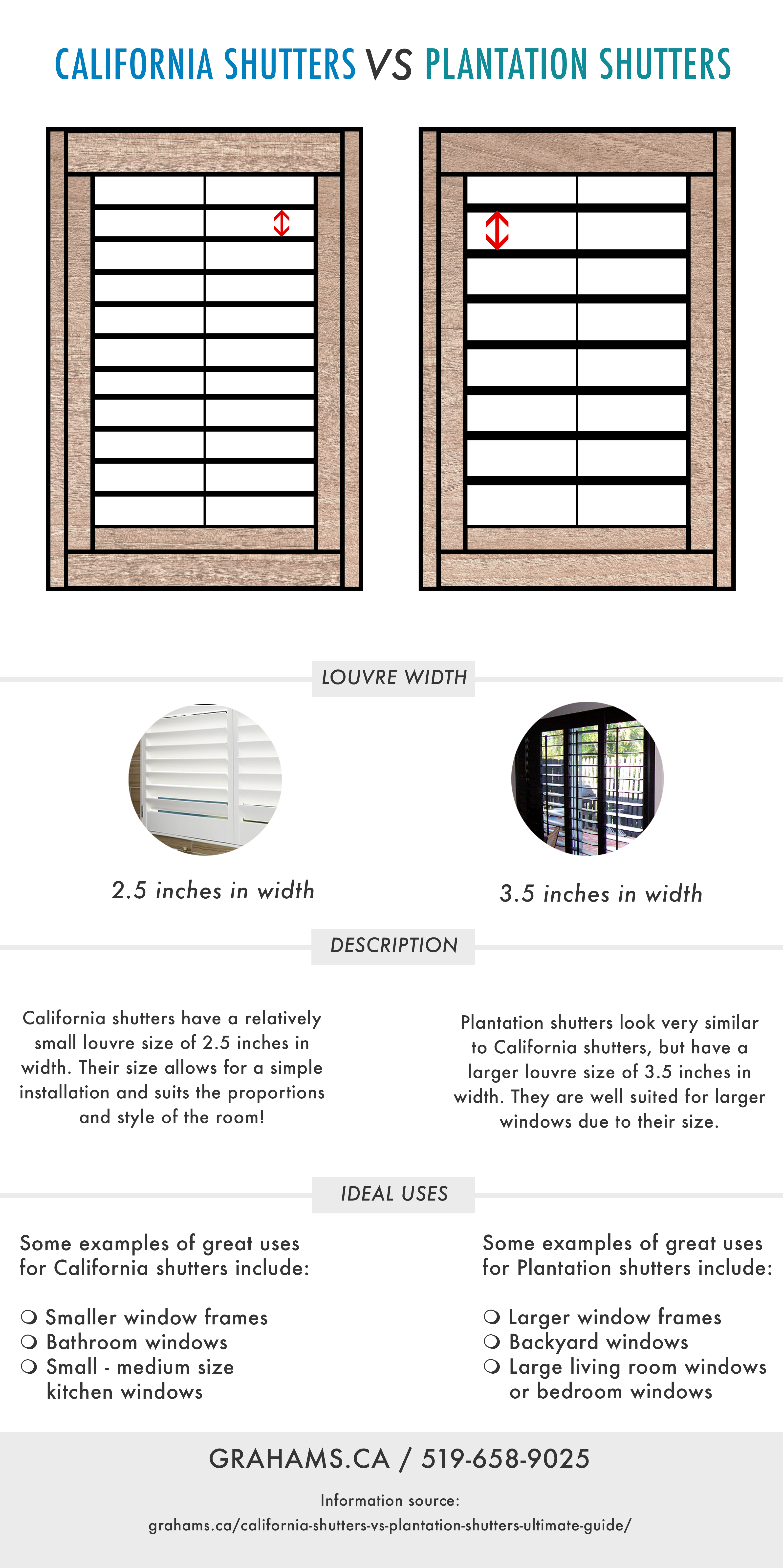 California Shutters – Different Materials
When it comes to California (or plantation) shutters, there are generally three different materials you can choose from: wood, vinyl, and composite. Each material type has its own pros and cons.
WOOD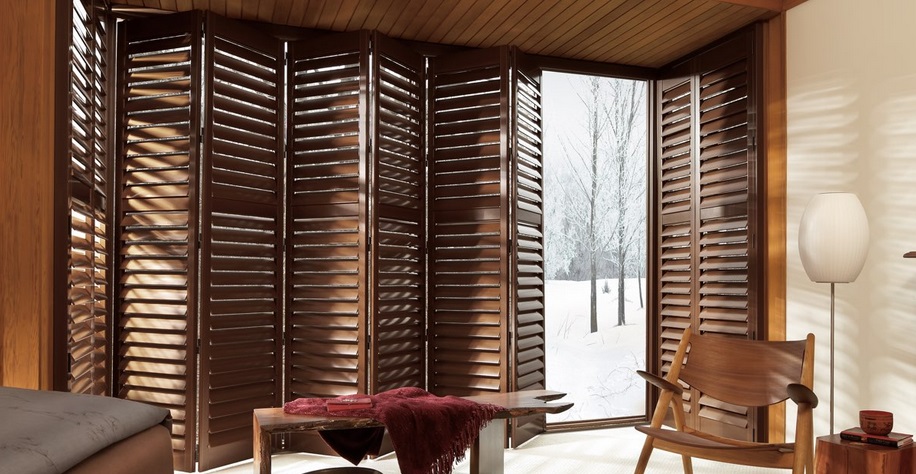 Wooden shutters are attractive and provide a "natural" feel to any room
Price: $$$
Customization: ★★★★★
Maintenance: Medium
Durability: High
Wood shutters are typically a more expensive choice – but are generally prized for being the most attractive option, easy to paint and customize, and that "natural" feel many homeowners crave. Of course, wood is not just one material. There are many different types of woods you can choose from, all varying in durability, lifespan, and price. Like any wooden product, in order to ensure the wood lasts, you will need to properly maintain it according to the manufacturer's recommendations.
VINYL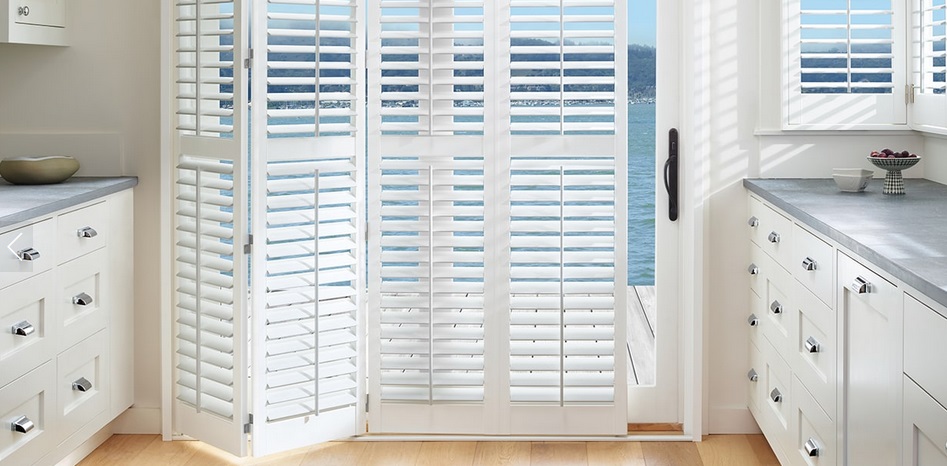 Vinyl shutters require little maintenance and are cost-effective
Price: $$
Customization: ★★☆☆☆
Maintenance: Low
Durability: Medium
Unlike wood, vinyl is moisture resistant and requires less maintenance (though it is still a good idea to clean them when needed). Because they are more resistant to water, vinyl shutters are perfect for kitchens and bathrooms. Vinyl shutters are also a more cost-effective option. However, vinyl is not as durable as wood – meaning the product may not last as long. Also, if you like to frequently change your home's style or room colours, vinyl shutters may not be the right choice for you. Unlike wooden shutters, you cannot easily paint vinyl shutters to match your new favourite looks.
COMPOSITE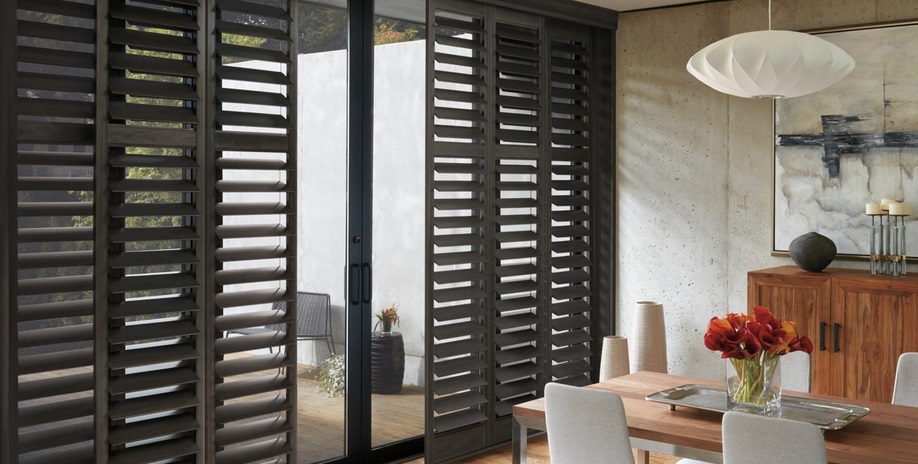 Composite shutters look nearly identical to all-wood shutters
Price: $$ – $$$
Customization: ★★☆☆☆
Maintenance: Low
Durability: Very High
Composite shutters are made from engineered wood and are highly durable and moisture-resistant. Like vinyl shutters, they are an ideal solution for kitchens and bathrooms, and any other room that may produce moisture. However, composite shutters are often much heavier than their wooden counterparts. They are also not available in as many colours, and cannot be as easily customized as all-wood shutters.
The Benefits Of California Shutters
California shutters are one of the most functional-yet-attractive window covering options available. They always look tidy and you never have to worry about fixing dangling cords and rods or untangling a cluster of blind strings. Aside from the advantages from a design perspective, there are many other benefits you will find with California shutters.
Little Maintenance – Even with wooden shutters that require the most amount of maintenance, you will find that California shutters are relatively maintenance-free. They will require dusting and cleaning every once in a while, but they are generally easy to clean with just some soap and water (or, if you have wooden shutters, with specialty wood cleaner).
High Quality – California shutters are known for their high quality and durability. No matter what material you choose, California shutters will usually last for many years.
Reduce Light But Allow Air Flow – One of the best things about California shutters is that they reduce the amount of light entering your room but still allow for air flow. This is perfect for days when you do not want your room to heat up but need some ventilation!
Reduces Your Hydro Bill – Did you know that shutters help to reduce your hydro bill by helping stop the loss of cold or warm air through your windows? Learn more about how to reduce your hydro bill here!
Added Value To Your Home – California shutters are a beautiful window treatment option that will help add value to your home if you choose to sell!
Are Shutters Right For Me?
If you are considering adding shutters to your home, you may be wondering how they compare to other window treatment options. Check out the comparison chart below to learn more about all of your options.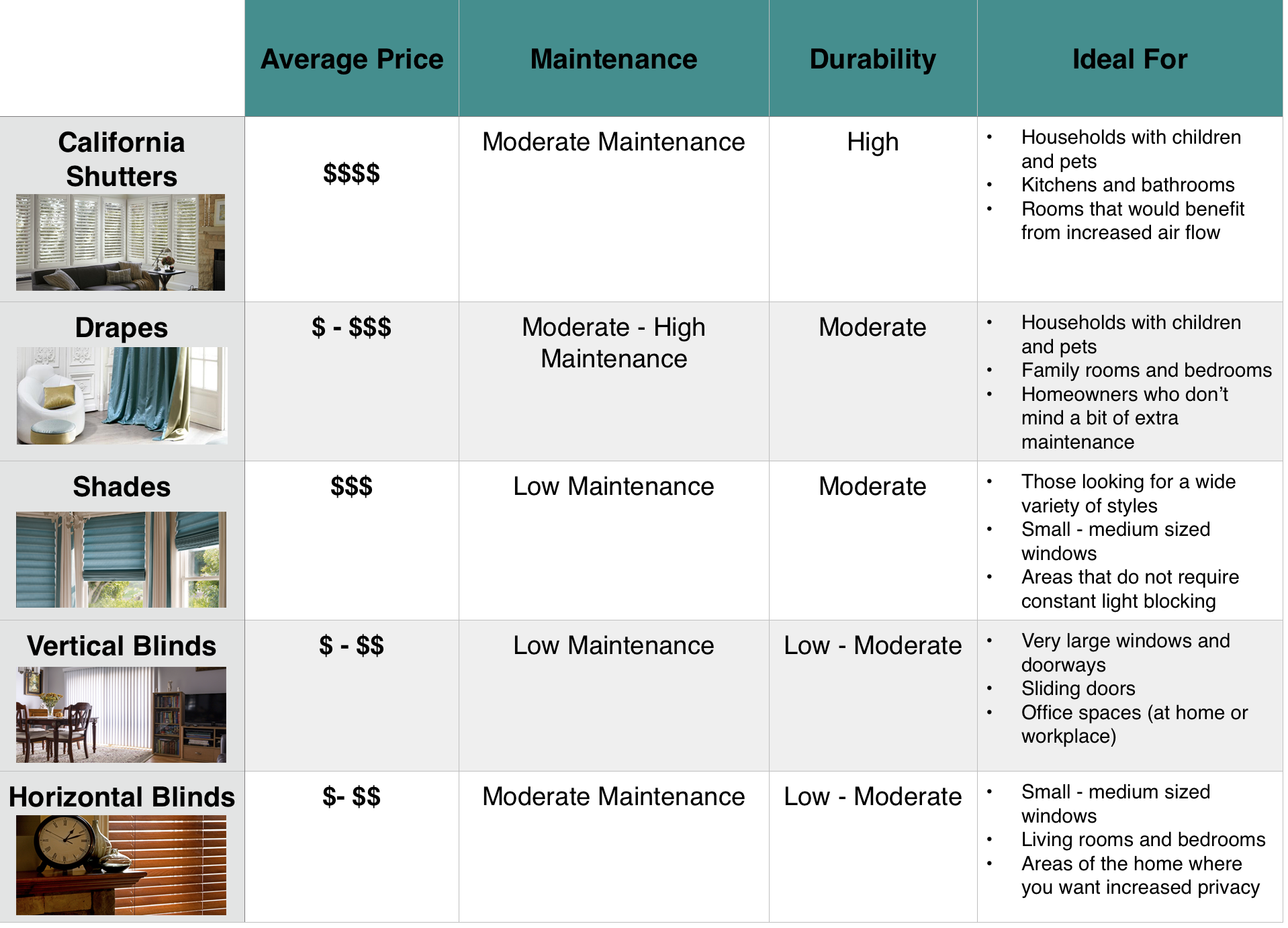 GET CALIFORNIA SHUTTERS WITH GRAHAM'S & SON!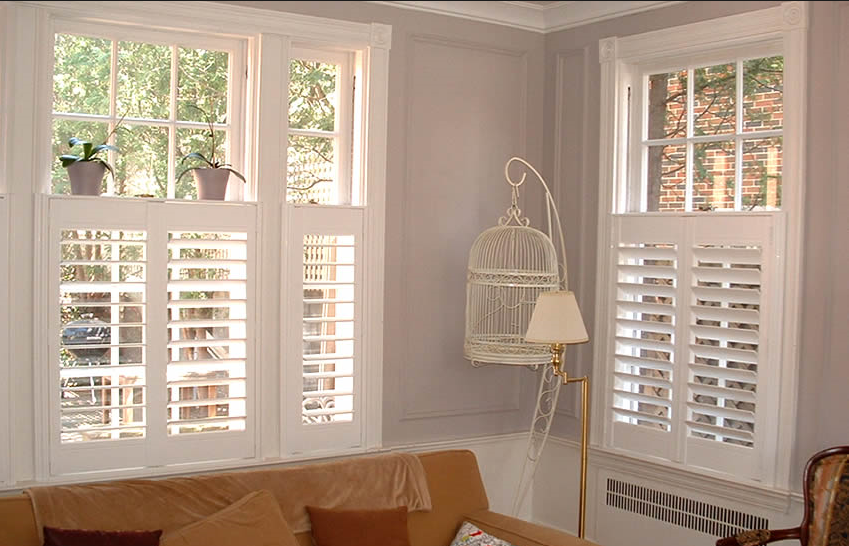 "We are very happy with not only our window treatments but with the excellent customer service we received all the way through from Graham's & Son Interiors. A special thanks also to Matt who looked after us from beginning to end. We are recommending you to everyone we know!"
– Sue & Stan
Read more customer testimonials
Are you considering adding California shutters to your home? Talk to the design experts at Graham's & Son! Graham's & Son Interiors has been producing beautiful interior designs for more than 40 years. We are locally owned and operated and we specialize in all types of renovations. We are also offering a buy two, get one free deal on blinds, shutters, and other window treatments!
We can help you find the perfect custom blinds for your home, based on your unique needs, preferences, and budget. If you don't know which option to choose from, we can help you select the ideal materials as well as the style that will work best for your home.
We offer free, in-home consultations and will take the time to listen to your ideas and dreams for your new space. If you are thinking of remodelling your kitchen, bath, or any room in your home, contact the professionals at Graham's & Son to book your free in-home consultation today.

Sources:
mitstriparish.com / freshome.com / gemmill.com.au