It almost seems like when windows sparkle, a home looks happy! In this blog from Graham's & Son Interiors, we have some tips and tricks for glass maintenance. We'll touch on cleaning, repairs, and replacement of windows.

Click on any of the links above for more information or skip ahead to learn more about Graham's & Son and the services they offer!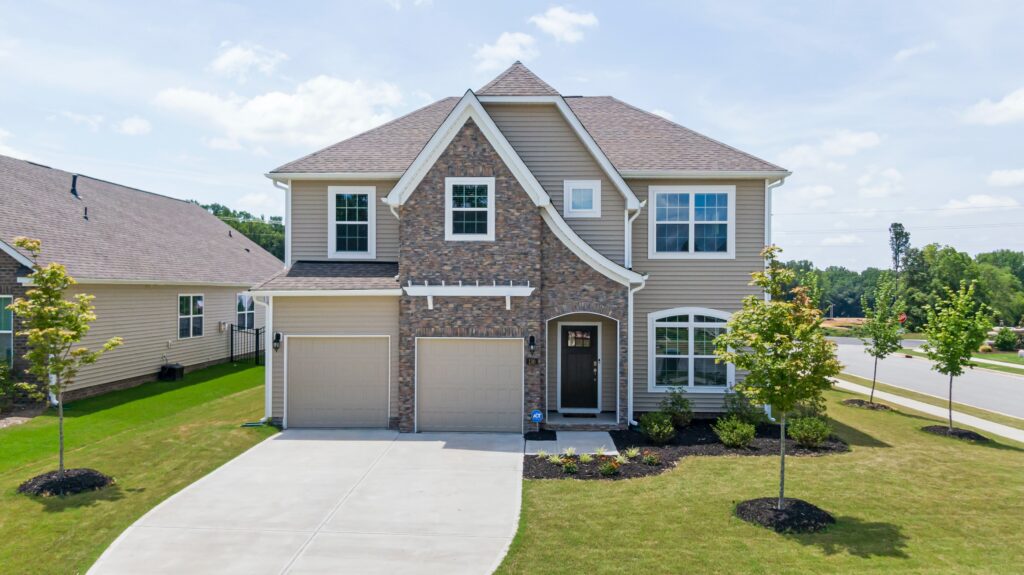 Window cleaning and glass maintenance prevents damage and can extend the life or your windows. (Image Source: Curtis Adams)
Glass Maintenance With Graham's
Homeowners like you spend a lot of money on windows. Make sure you don't waste that money by neglecting your windows. With regular glass maintenance, you can extend the lifespan of your windows and keep your curbside appeal. Keep reading to discover some tips on glass maintenance.
1. Glass Maintenance & Cleaning Tips
Caring for your windows involves regular maintenance and cleaning. If you do this, chances are you'll have fewer repairs or replacements to do in the future. 
Maintenance
To maintain your windows, check them regularly for:
Streaks, stains, or smudges
Build-up of dirt, sand and/or debris
Scratches
Dents 
Function
Broken seals and caulking
If you see that they just need cleaning, keep reading. 
When you see dents or scratches, check to see if this has been caused by trees or shrubs that are too close to the window. Sometimes high winds can stir up your landscaping and cause damage to your windows. You can prevent damage to your windows by trimming plants or trees nearby. 
You may also notice that you need to replace caulking or
lubricate window
cranks or other moving parts. We'll look at caulking windows below in
section 2
.
Keep trees and shrubs trimmed near windows so they don't damage them during storms. (Image Source: Dalia Al-Refai)
Cleaning
You can keep your windows clean without spending lots of money. Let's look at some tips for cleaning both the exterior and interior of your windows. For both jobs, make sure you use gentle, microfiber cloths that won't scratch the glass. Also, don't forget to wipe off dust and debris so you don't accidentally scratch your windows as you wipe them clean.
Cleaning Window Exteriors
For exterior windows, try grabbing a bucket of warm water and gentle liquid dish soap plus a bit of vinegar. 
When cleaning, we suggest working top-down. Take a squeegee and work your way across and down, cleaning with the "S" technique

. Be sure to avoid dripping your soapy water on the frame of your windows, particularly if you have wood frames. 

Another tip is to avoid cleaning your windows on a hot, sunny day. A cloudy day is better so that your cleaning solution doesn't dry before you can wipe it away (which could cause unsightly streaks!)
Cleaning Window Interiors
For cleaning interior windows, try creating a homemade solution in a spray bottle with equal parts rubbing alcohol and water (1 cup each) and 1 tbsp of vinegar. 
You can spray the window and wipe it with a micro-fiber cloth or even an old T-shirt. You can also use a cotton swab to get into the corners of your windows. 
Also, try to avoid the window frames from getting wet so you don't damage them. 
For more tips on window cleaning and maintenance, have a look at our other blogs, Window Cleaning – Doing It Right and Window Glass Cleaning the Right Way.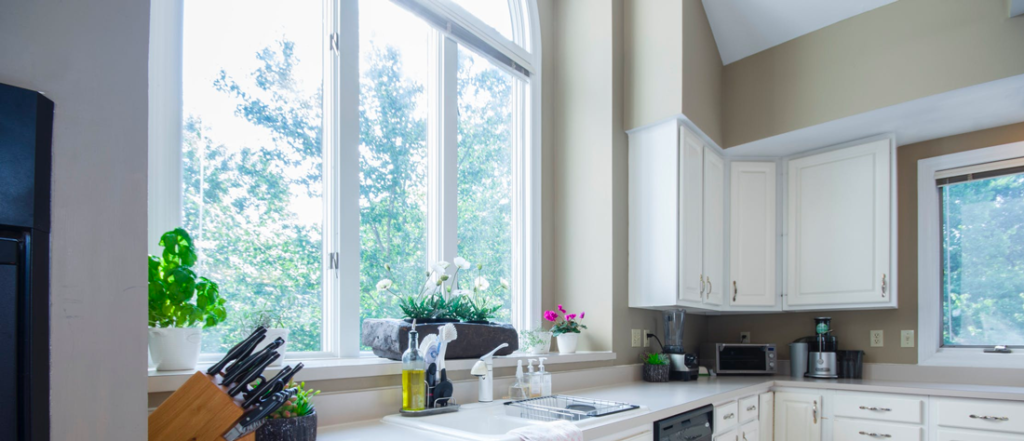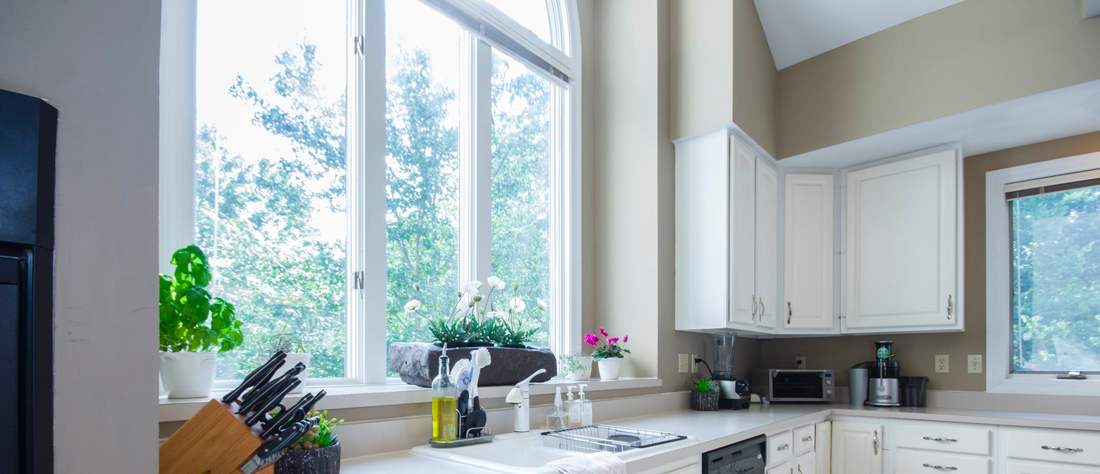 Learn some minor repairs you can do to keep your windows functioning properly.
In this section, we'll look at some minor DIY repair tips for the following window and glass maintenance projects:
Re-Caulking Windows
Lubricating Vinyl Windows
Replacing a Single Pane of Glass
Re-Caulking Windows
Caulking seals your windows and prevents leaks and drafts, so it is important that you make sure it is still in good condition. If it isn't, you can replace it. Here's what to do: 
Before you replace caulking, remove the old caulking with a putty knife. 
Then be sure to select the right caulk and tools

. There are different caulking for different purposes. For example, for windows in bathrooms, you'll look for an interior caulk that is waterproof and mold resistant. 

Since caulking must be applied to seams in long, thin strips, choose a caulking gun with a thumb release

. This will give you greater control over the release of caulking. 
Also, remember not to cut off too much of the tip of the tube of caulk or else you'll get more than desired! Learn more in Bob Vila's Dos and Don'ts of Caulking Windows.
Lubricating Vinyl Windows
Sometimes vinyl windows become difficult to slide open and require a lubricant to help them move smoothly again. 
First, before applying lubricant, be sure to clean the tracks and frame where the sash slides open or shut. 
To clean, remove the window from its tracks by lifting it out or tilting it away, and then clean away any d

irt or debris. A vacuum is a great way to clean these areas, followed by a clean cloth which you can use to wipe away any dirt or mold.

Remember, dried paint can sometimes be the cause of jams, so you may even find you can't remove the window and will need to remove dried paint first. 

Once clean and dry, take a cloth and spray some silicone lubricant into it

. 

Use the cloth to

wipe the lubricant along the tracks

and jamb liner. Replace the window and then slide it through the tracks, opening and closing it as a means of spreading the lubricant. Just be sure not to get the lubricant on the window pane itself as it can mark the glass. 
Replacing a Single Pane of Glass
If you have an older wood-framed window with single-pane glass that has been broken, you might be able to fix it yourself. The job requires you to remove the glazing or moulding holding the glass in place, remove the leftover broken glass and any small shards, and then replace the glass, glazing and any glazing points (the small metal pieces that function as nails to secure the glass). Here are some basic steps:
Equip yourself with thick gloves, eye protection, and a putty knife to remove the glazing/moulding and pry off the glazing points. 
Once that is done, you can remove the broken glass. 
Use a scraper to scrape down the channel around the frame where the glazing was.  
Carefully sand the wood, seal it and let it dry. 
Take measurements for the glass replacement and then have a hardware size cut a piece of glass for you

to use. 

You will

remount the glass with glazing compound along the channels

, securing it with

glazing points at the bottom of the window frame

. 
Sometimes you need more than glass maintenance and require whole window replacement. (Image Source: Ksenia Chernaya) 
Sometimes it makes sense to have windows entirely replaced, especially if you are not a very handy person. When you see that windows are cracked or damaged beyond your ability to repair, or the mechanisms stop working – even after applying lubricant, it is time to replace them. Hiring professionals will get the job done fast, and your windows will look great.
Here are some tips for finding a professional company to replace your windows:
Read reviews (testimonials and Google reviews)
Ask friends and family
Check online galleries for photos of past projects
Reach out and chat with staff – you might even discover they have a promotion on!
For more tips on glass maintenance, window repair, and when to call for professional help, read our blog Window Repair – When To Call The Pros. We've got a list of signs your windows need repair. For example, if you see your energy costs going up, you may have faulty window seals.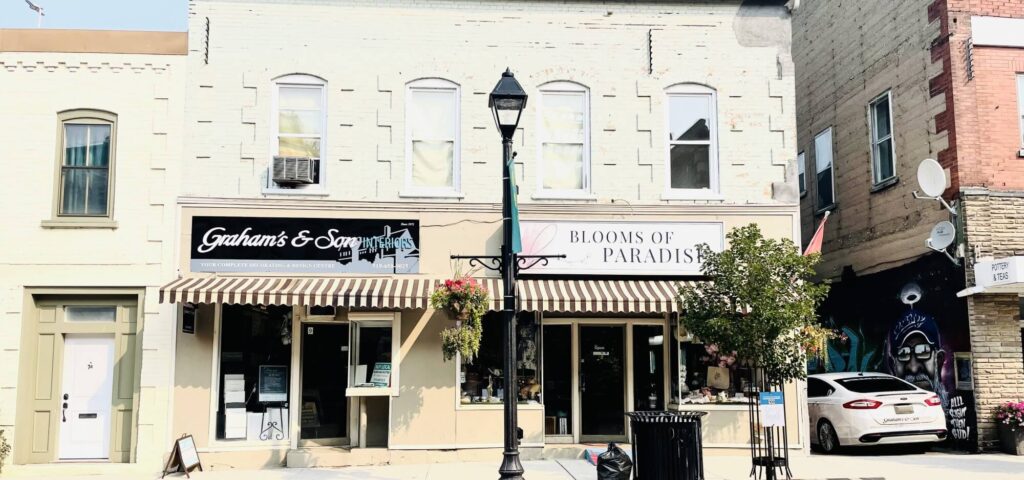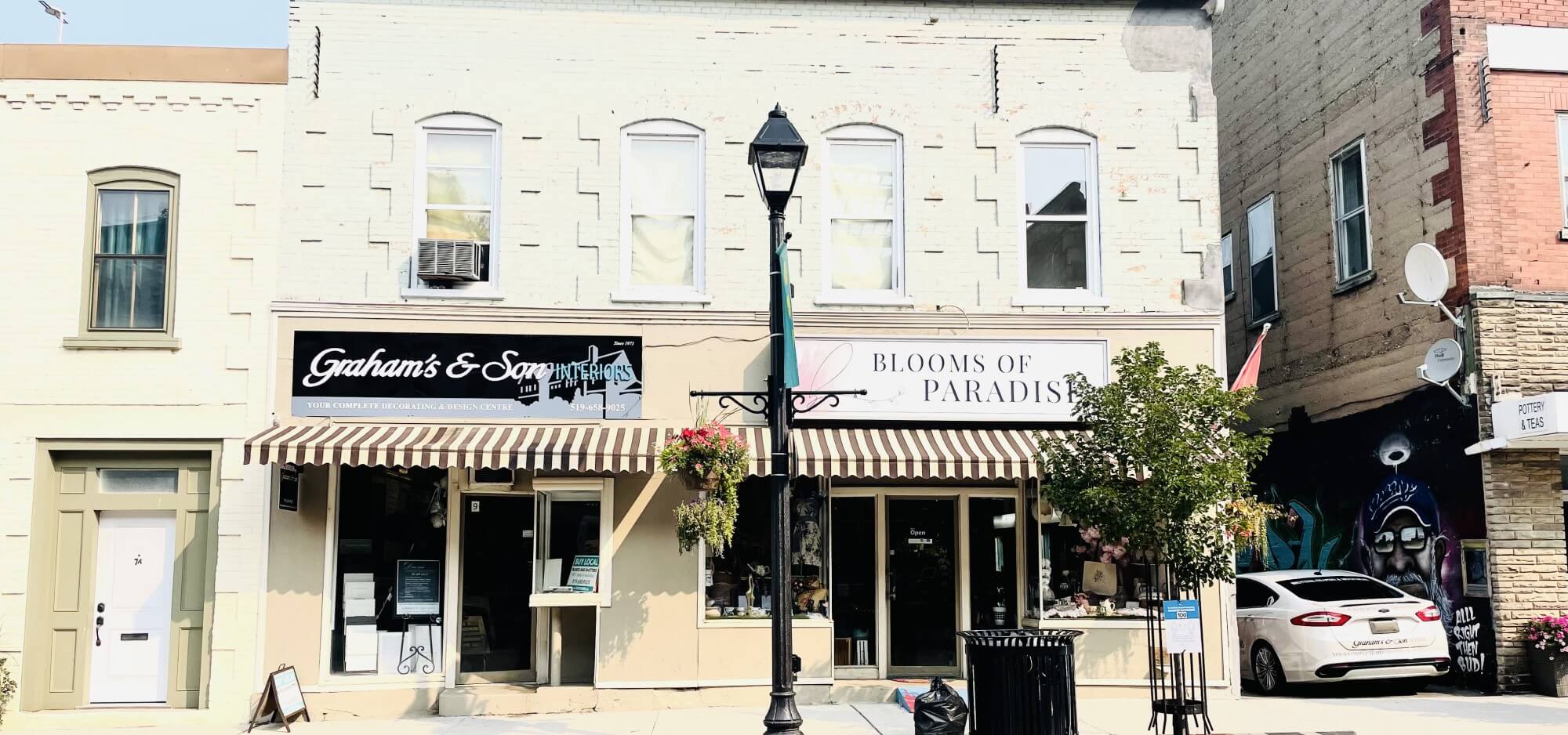 Let Graham's & Son Interiors help you with your window treatments and other home interior projects.
Services From Graham's & Son Interiors
If you are doing glass maintenance or window replacement, it may also be time for new window treatments. Graham's is currently offering the following promotion you'll want to take advantage of:
Buy Any 2 Shades, Shutters, or Blinds & Get 1 FREE!
Graham's provides a free consultation, product ordering and installation. Choose from the following window treatments:
Shutters
Shades
Blinds
Drapery
Plus, you can have your windows automated. Graham's also offers flooring installation, kitchen and bathroom renovations, upholstery and more.
Contact us for assistance with your home interior project and get a couple of jobs done at the same time.
"Wonderful people to deal with, and my house looks amazing!! Both Wayne and Matt were fantastic. Consultation and measurements were all done in my home everything arrived as promised and looks perfect. These days customer service means everything and these guys knocked it out of the park. Thank you Grahams I will be back!"
"I hightly recommend this business to get your motorized rollershades. The staff here are very friendly, attentive, and always provide honest direction for home upgrades whenever needed. I've dealt with many businesses in the past that provide similar services, but I must say these guys are at the top as they are very professional and do really good work. I highly recommend anybody in need of rollershades or home improvements to check them out!"