If you are getting tired of large utility bills at the end of each month, you may be wondering how to make your home more energy efficient. Fortunately, there are many ways you can help reduce your hydro bill. Many of these methods require little work on your part, such as simply adding new window treatments to your windows. To learn more about creating a more energy efficient home, contact the experts at Graham's & Son now! You can also download our How To Reduce Your Hydro Bill checklist here!
Ready for your own home makeover?

How To Make Your Home More Energy Efficient
Making your home more energy efficient is great not only for your finances but also for the environment! More and more homeowners are looking for ways to contribute to a greener earth. The methods below outline great ideas for helping you save – both money and energy.
1. Use a Programmable Thermostat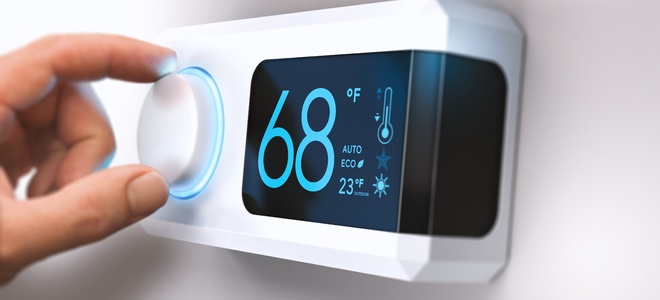 Using a programmable thermostat allows you to adjust temperatures for when you away at work, sleeping, or on vacation. For example, while you are at work, you may decide to set your AC to 76 F, but when you're home, you put it down to 74 F. You can also choose to consistently keep temperatures a little warmer in the summer and a little cooler in the winter. This can also help you use energy during off-peak times to save even more. According to Natural Resources Canada, you can save up to 2% on your heating bill for every degree you set back on your thermostat! It may not seem like much, but that can really add up.
2. Replace Your Lightbulbs
Are you still using incandescent light bulbs? Though manufacturers stopped producing these type of lightbulbs back in 2014, some households still use them today. Switching over to CFLs (compact fluorescent lights), LED lights (light emitting diodes), or halogen bulbs can help you save a lot of energy. These types of bulbs are both longer lasting and more energy efficient – so you'll save on your energy bill and have to replace them less often.
3. Unplug Unused Chargers
Leaving your phone or battery charger plugged in even when it's not in use is a common practice – it's likely everyone has done it at some point! However, this small act could end up accounting for 10% of your energy bill at the end of the month! That's right – unused, plugged in chargers still take up energy. Though one charger probably won't do much, if you have multiple people in your household with multiple electronics, it can quickly add up. When you're done charging your phone, unplug the charger and put it in a safe place. Get into the habit of removing it from the wall when you take your phone away.
4. Use ENERGY STAR® Products
ENERGY STAR® is part of the U.S Environmental Protection Agency. You have probably seen the iconic blue sticker on some of your own products, or at the store when shopping for items such as fridges, washers, and even TVs. In order to get the ENERGY STAR® logo on an appliance or product, that product must be one of the most energy-efficient models in that product class (source). Though these products may cost a bit more upfront in some cases, they will help you save energy for years to come.
5. Keep The Lights Off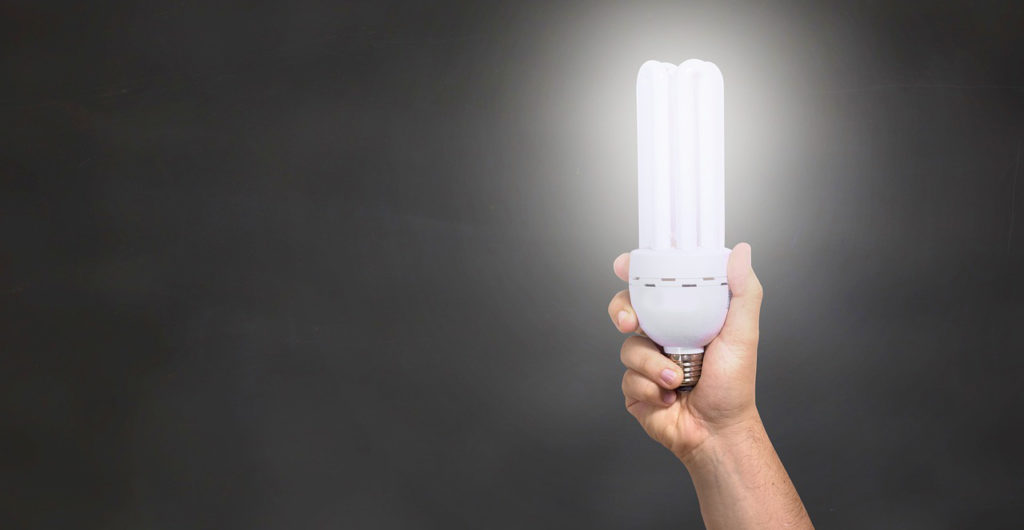 Whenever possible, simply keep your lights off! When you aren't using the lights, always remember to switch them off. If you have children at home, begin teaching them to always turn off the lights when they leave the room. Lights forgotten on in the basement or in a bedroom for a full day can sap a lot of energy (especially if you aren't using efficient light bulbs!) If you have a particularly dark kitchen or living room, consider adding a lamp – that way, you won't have to turn all of the lights on just to get a brighter feel.
6. Be Conscious of Your Water Consumption
When it comes to using water, we often unknowingly use way more than we need. The good news is that there are many little ways you can help reduce the amount of water you waste. When doing daily tasks such as washing your face, brushing your teeth, or shaving, turn the water off until you need it. For example, when brushing your teeth, don't turn the tap back on until you need to rinse. Once you fill up your cup with water, turn it off again. You can also make some bigger changes, such as taking a shower instead of taking a bath. Bathing takes up approximately 75 gallons of water while showering only uses up approximately 17.5!
7. Get Window Treatments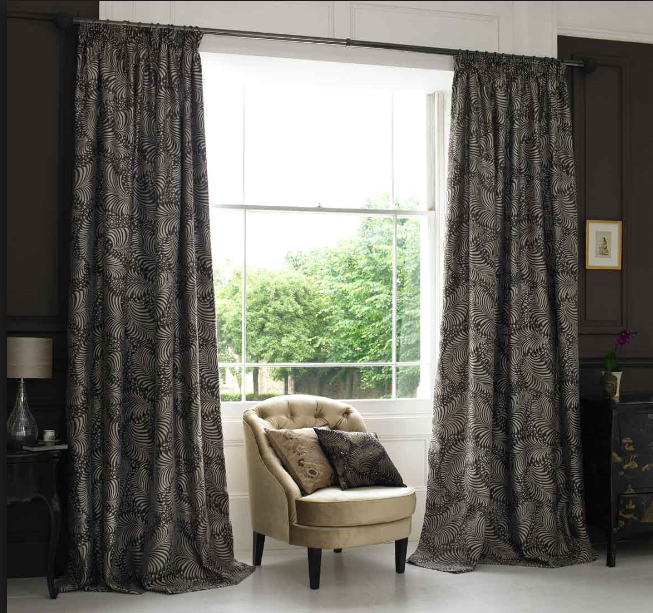 According to Energy.gov, 30% of a home's heating energy is lost through your windows, and about 76% of the sunlight that hits the average window becomes heat in your home. Window treatments, such as insulated shades, blinds, roller, and roman shades can help significantly reduce the amount of heat leaving your home and reduce the amount of sunlight into your home! This means you won't have to raise or lower your thermostat as much, and you If you'd like to learn more about window treatments by Graham's, click here!
Why An Energy Efficient Home Is So Important
1. It Helps You Save Money
Of course, one of the biggest reasons why homeowners are striving for more energy efficient homes is because they help you save money on your energy bills. For example, according to DIY Network, if you purchase a fridge with the ENERGY STAR label on it, you can save anywhere between $30 – $70 per year on your bills. Though that doesn't seem like much, after owning your fridge for 15 years, you could save up to $1,000! And that's just one appliance. Imagine the savings if you followed all the tips listed above and more?
2. It's Better for the Environment
More environmentally friendly homes help to reduce carbon emissions, which is one of the most important reasons for striving towards more energy efficient homes. For example, most homeowners heat their house with fossil fuels like gas or coal. The more your furnace runs in the winter, the more carbon dioxide is released. Creating a better insulated home that uses heating less often helps reduce these emissions. Energy efficient homes also help to protect biodiversity by reducing the toxins released into the environment.
3. Sets a Great Example
As concerns over the state of the environment continue to grow, many homeowners are happy to get involved in any way they can. Working towards a greener earth sets a great example for friends, family, and for the next generation. Though energy efficient homes are a relatively new concept, it is likely they will continue to grow in popularity. You can share your insight with friends who may want to follow a similar path, and show those younger than you how simple it can be.
How Graham's Can Help!
At Graham's & Son, we offer a wide range of window treatments to help your home stay warmer in the winter and cooler in the summer! If your old blinds or curtains are just not handling the heat or cold the way you hoped, contact the experts at Graham's. We'll help you pick out the perfect window treatments, and will let you know which styles are best for your energy efficient home.
We also do home renovations, such as kitchen and bathroom renovations. Though you may not think about renovations when it comes to energy efficiency, there are lots of features you can add to your home to make it greener! Take a look at this energy-efficient kitchen renovation on HGTV.com to see exactly what we mean! Home renovations can help increase insulation, upgrade lighting, remove old appliances or other 'energy hogs,' and so much more! Contact Graham's today if you're interested in an energy-efficient renovation!
Work With Graham's & Son Today!
Graham's & Son knows window treatments; we have been in the window treatment business for over 40 years. Our expertise and professionalism are second to none. In addition, right now we are offering an amazing deal on all our blinds, shutters, or shades. when you purchase any two, you will get a third absolutely free.
Our customers have been so pleased with the high standard of our work that they selected us for the "Best Business Service – Interior Decorating: Platinum" and "Best Shopping – Kitchen Renovations: Gold" awards in the 2017 Cambridge Times Readers' Choice Competition. Book a free in-home consultation today and find out for yourself why Graham's is the best in the interior design business. Contact us today to schedule a free in-home consultation. If you prefer, you can shop at home. Browse through our website, make your choice, and simply give us a call at 519-658-9025 to place your order without ever having to leave the comfort of your own living room.
"We recently had California shutters installed in our bow window in the living room and a roller blind in our dining room. In both instances, Matthew was wonderful with suggestions and ideas. The installations were great and the results outstanding. We can't say enough about the staff at Graham's and Son Interiors and the final result was beyond expectations. We look forward to working with them again in the spring for flooring. Thank you!"
– Susan Ashley
Read more customer testimonials