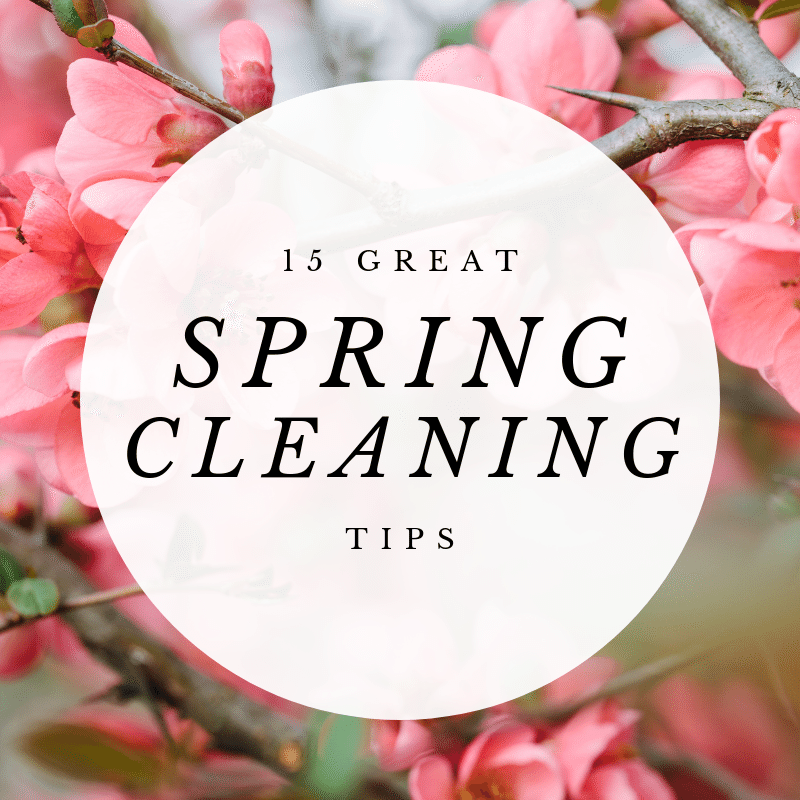 Looking for ways to get in the 'spring cleaning spirit' this year?  Our 15 best spring cleaning tips will help prepare you for the big clean! These tips include: 
Creating a cleaning schedule
Refreshing your doormats
Cleaning your cabinets
De-cluttering hidden spaces
Cleaning your fabrics
Washing your windows & blinds
And More!
Continue reading on to learn more about each of these tips and more. Or, if you are looking for other ways to refresh your home, you can contact the home decor experts at Graham's & Son today! 
15 Great Spring Cleaning Tips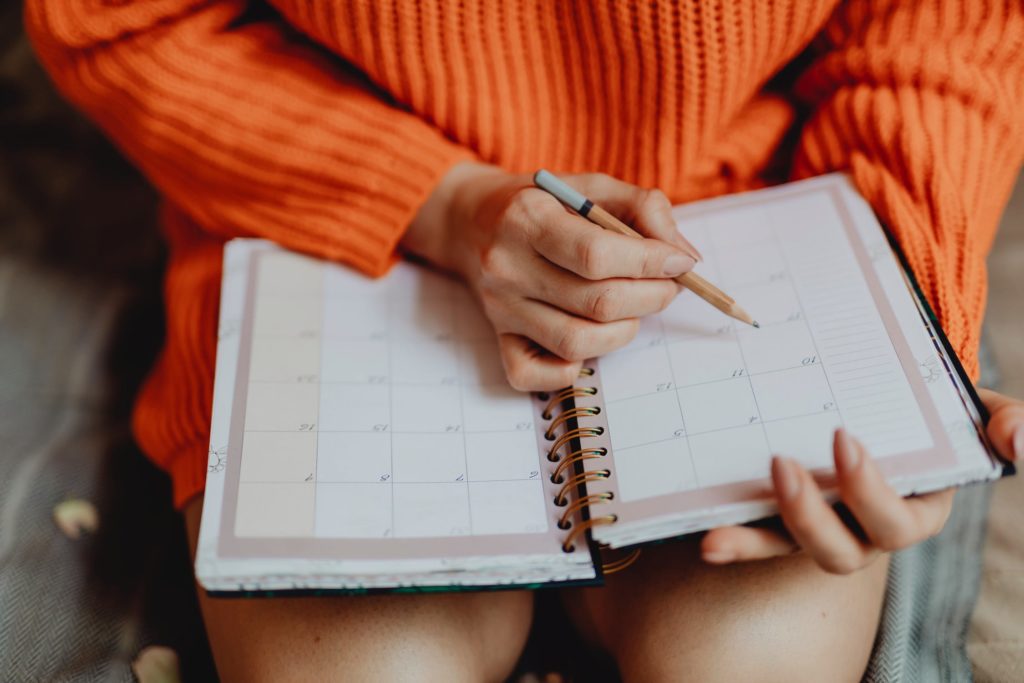 Spring cleaning can feel overwhelming – but it doesn't have to! Of course, when you think of everything you need to get done after a long winter, it may feel nearly impossible. 
However, if the first thing you do is create a schedule, you can more easily take your cleaning day-by-day. Instead of thinking about everything you need to get done, you can think about the two or three tasks you scheduled out just for today!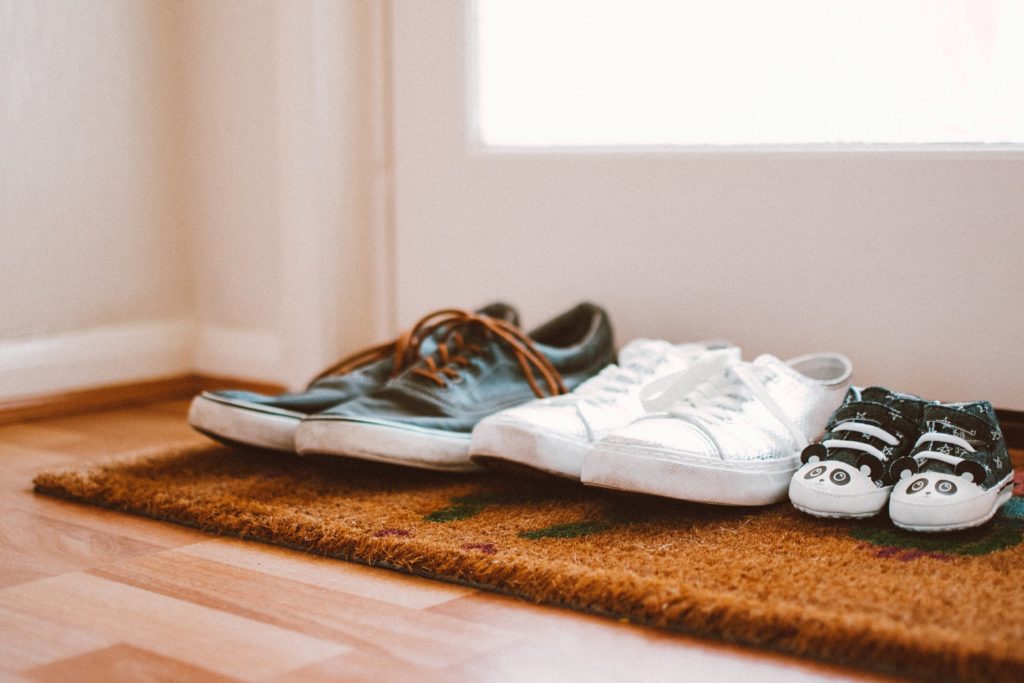 When you start cleaning your home, it makes sense that you want it to stay clean for as long as possible! A lot of dirt, grime, and even salt dragged in from winter boots can lurk in your indoor and outdoor door mats. 
All of that dirt and debris can get further dragged into your home, onto your carpets or hard floors. When spring arrives, it's a good idea to thoroughly clean your doormats. If your outdoor doormats are looking a bit worn, you may want to consider replacing them. 
3. Clean Your Kitchen Cabinets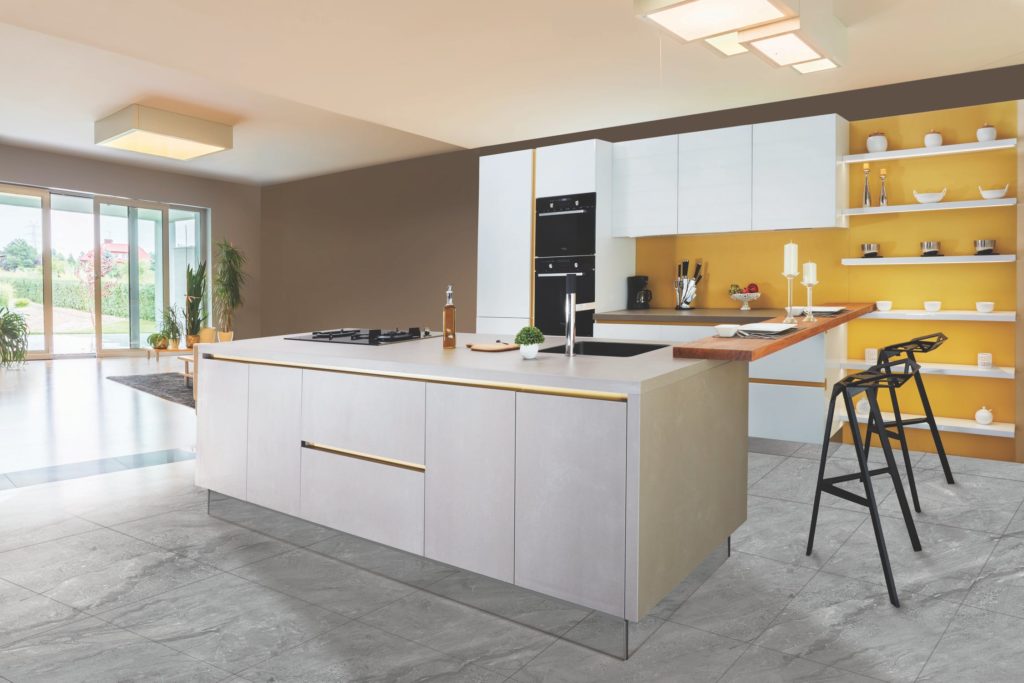 Tired of cluttered cabinets? It's inevitable – cabinets often become cluttered, messy, and sometimes we even forget about food that's been sitting in the back for just a little too long! 
Take some time this spring to clear out your cabinets and give a thorough cleaning to both inside your cabinets and the outside. Although you may not realize it, the outside of your cabinets can become dirty due to regular use as well as grease buildup from cooking.
4. Organize Your Bathroom Cabinets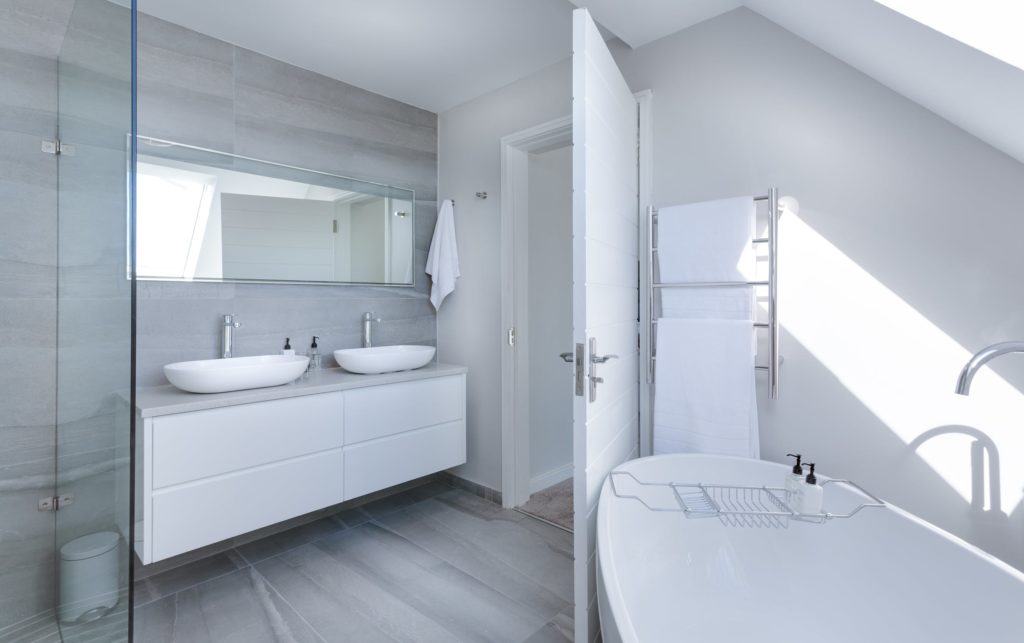 Your kitchen cabinets aren't the only cabinet space that tends to get cluttered and disorganized. The bathroom is a shared space, and if you have a larger family, everyone's belongings often begin to meld into one, big disorganized mess under your bathroom sink! 
To organize your bathroom cabinets, you'll want to first declutter and dispose of items you no longer need. Then, decide what you want to stay on your counters and what should be permanently put into drawers or linen closets. It's also helpful to have some organization items, like a caddy. Click here to learn more tips for thoroughly organizing your bathroom cabinets!
5. De-Clutter Hidden Spaces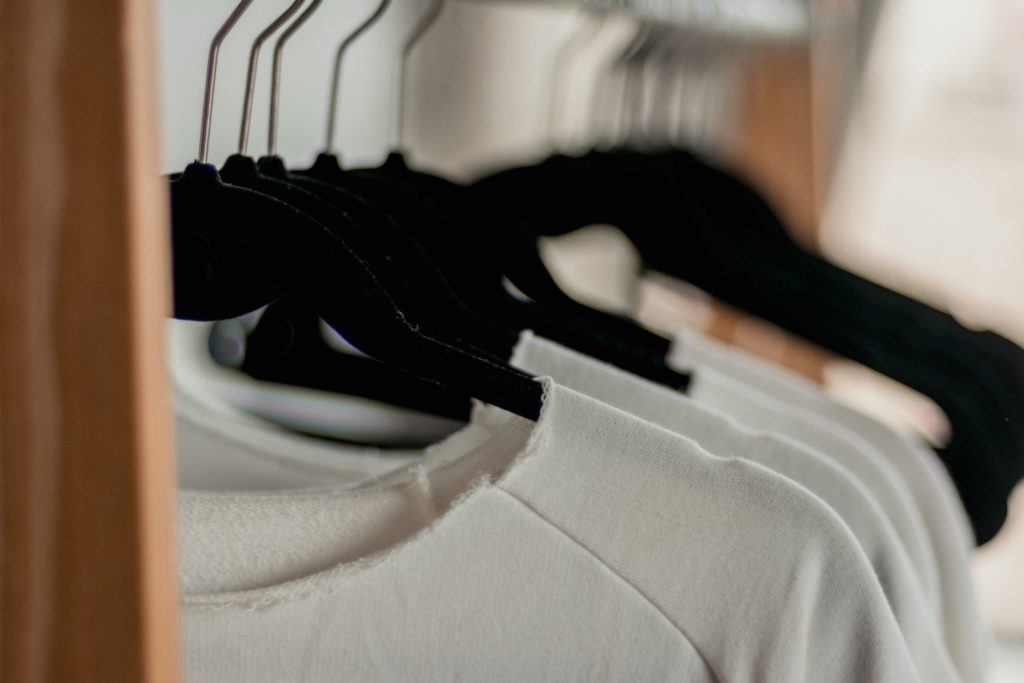 Everyone has a junk drawer (or maybe two or three), right? During the day-to-day business of life, it's easy to just throw items into a closet or a few drawers and forget about them. However, these spaces often become so overwhelming that we just want to forget they exist! If you've made a schedule, it's a good idea to section off an entire day or two, depending on how much clutter you have, to only work on these spaces. That way it won't feel so overwhelming!
You may also want to get some supplies ready, such as a paper shredder, a binder or folder to keep necessary documents that may have ended up in your junk piles, and big garbage and recycling bags! While you're at it, you may want to take a look at your closets too, as they too often collect clutter without you realizing it. 
If your home office has become one big 'hidden' space, with messy desks and cluttered drawers, check out the great video below featuring Marie Kondo, the best-selling author and star of the hit show Tidying Up With Marie Kondo. She has become well-known for her exceptional organizational skills.
This great video shows that tidying up your office doesn't have to be a stressful and overwhelming experience! Using the "KonMari method," Marie Kondo shows you how to not only tidy up your space – but tidy up your life!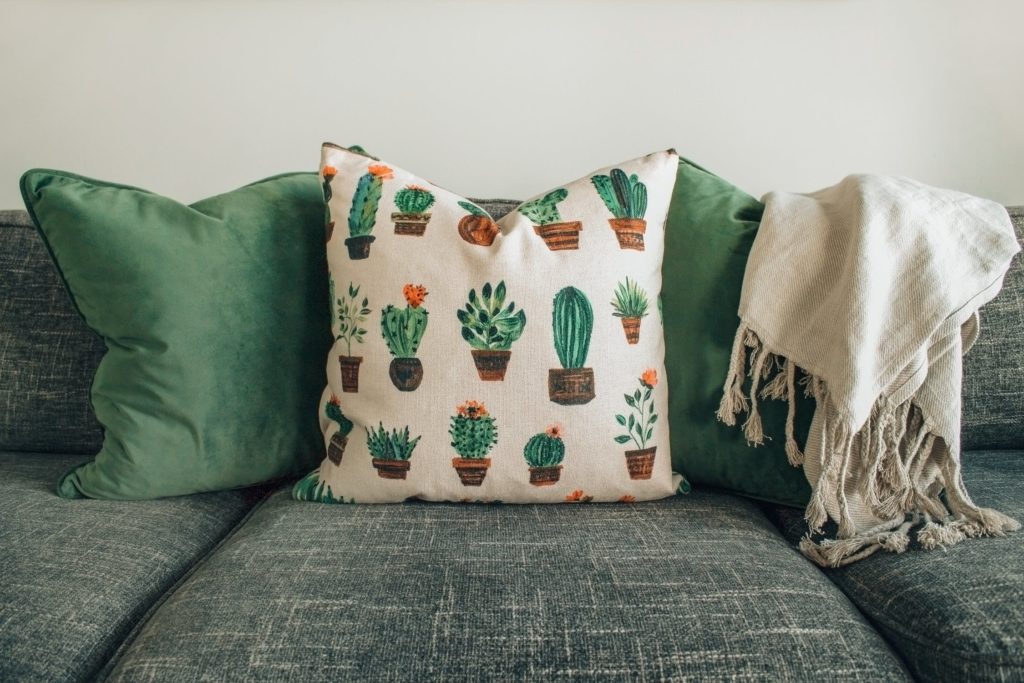 We clean our clothes and our sheets frequently, but how often do we clean our carpets, or our couches, pillows, and other upholstery? Even in the neatest homes, dirt from the winter and early spring can build up not only on your carpets but your furniture too. 
If you are a do-it-yourselfer, you can rent machines built to shampoo your carpets and clean your furniture. If you would rather leave the work to someone else, there are many services you can hire to do it for you! Spring is also a good time to think about your furniture – are you still happy with it? Is it time to replace or reupholster?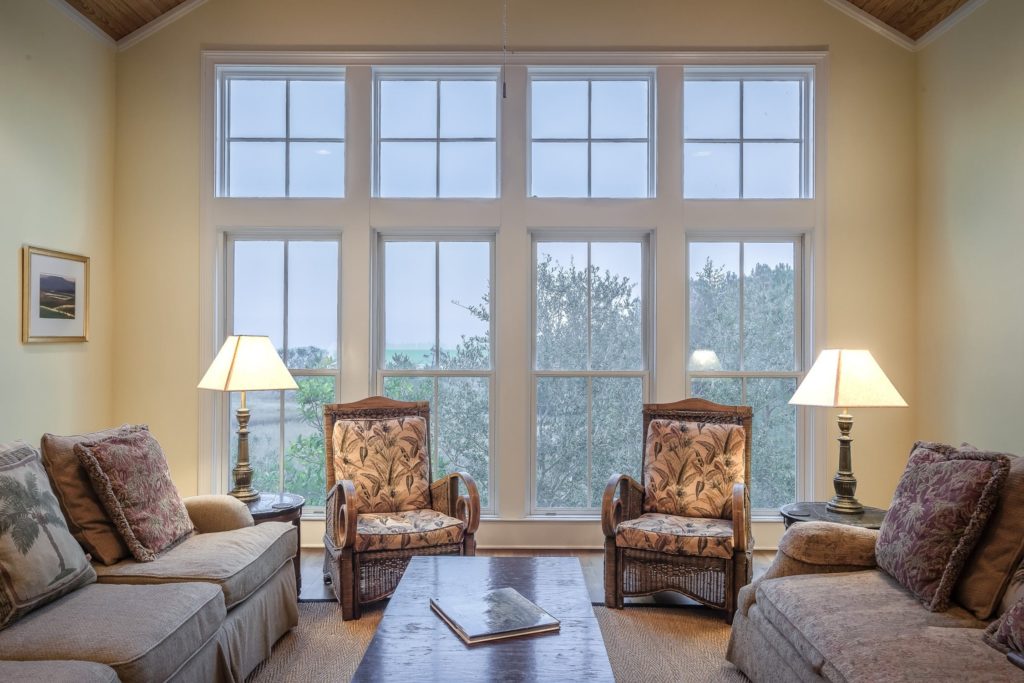 Windows are often forgotten about, but they can make a big difference in the overall look and feel of your home! Dirt and debris will build up on windows over time, and spring is the perfect time to clean as it's not too hot and not too cold to spend a good portion of your day working outside. You can also clean the inside of your windows, as fingerprints and dog noses can leave stubborn smudges! 
8. Don't Forget About Your Walls!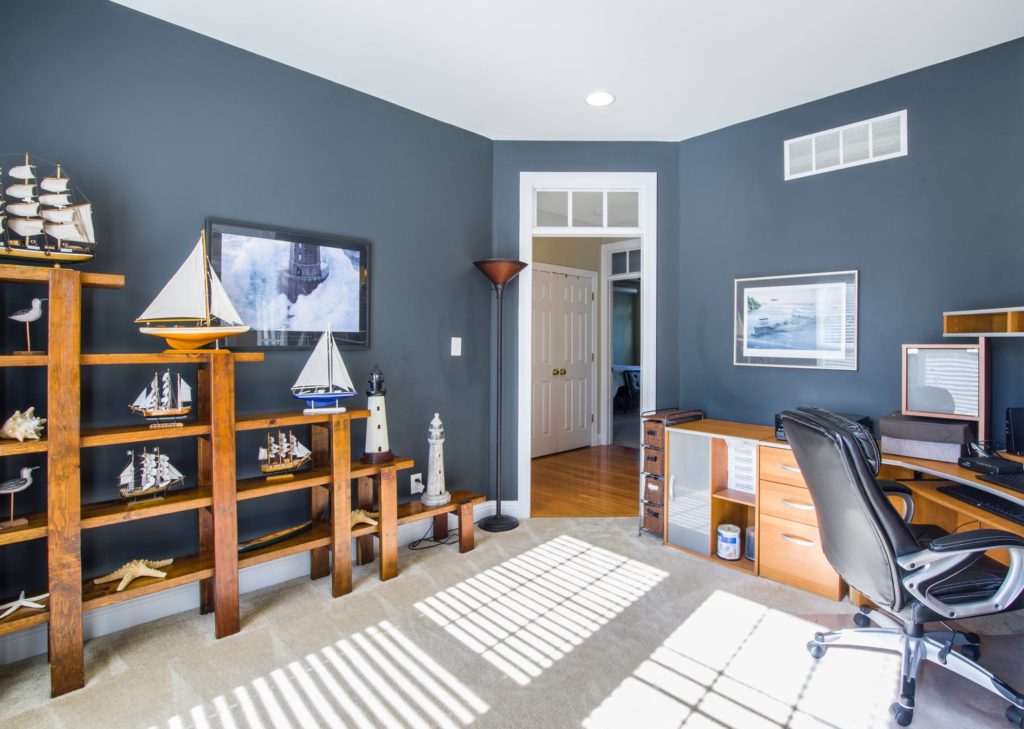 Just as windows are often forgotten about, because you don't really interact with them in the same way you do a cabinet or your couch, walls may also build up layers or dirt and grime. This is especially true for the walls in your kitchen, as food splashes and grease can build up, as well as for the walls by outdoor doorways and other high-traffic areas of the home. 
You can buy specially made wall-wipes that are safe to use on painted surface and help remove tough build-up. If there's just a small amount of dirt, you can use a damp cloth, and that will get the job done!
9. Get To Your Small Appliances
Your toaster, toaster oven, and microwave may be neglected more than the 'big' items in your kitchen. However, these small appliances can get dirty and even smelly if you leave them too long! The microwave can be the most difficult to clean, as it often retains smells and may become caked with old food if not well-maintained. Check out the video above to learn a great way to clean your microwave, or read this method from Good Housekeeping below: 
"Place large microwave-safe bowl with 1 cup of water and a chopped-up lemon, lime, or orange or several tablespoons of vinegar inside. Turn the appliance on high for several minutes or until the solution boils and the window is steamy, then let it sit to cool for 15 minutes before opening the door."
After you've 'applied' this solution to your microwave, take a clean cloth or sponge and wipe up the inside. This simple, environmentally friendly solution is a great way to remove stubborn smells and get your microwave ready for spring cooking!
10. Throughly Clean Your Fridge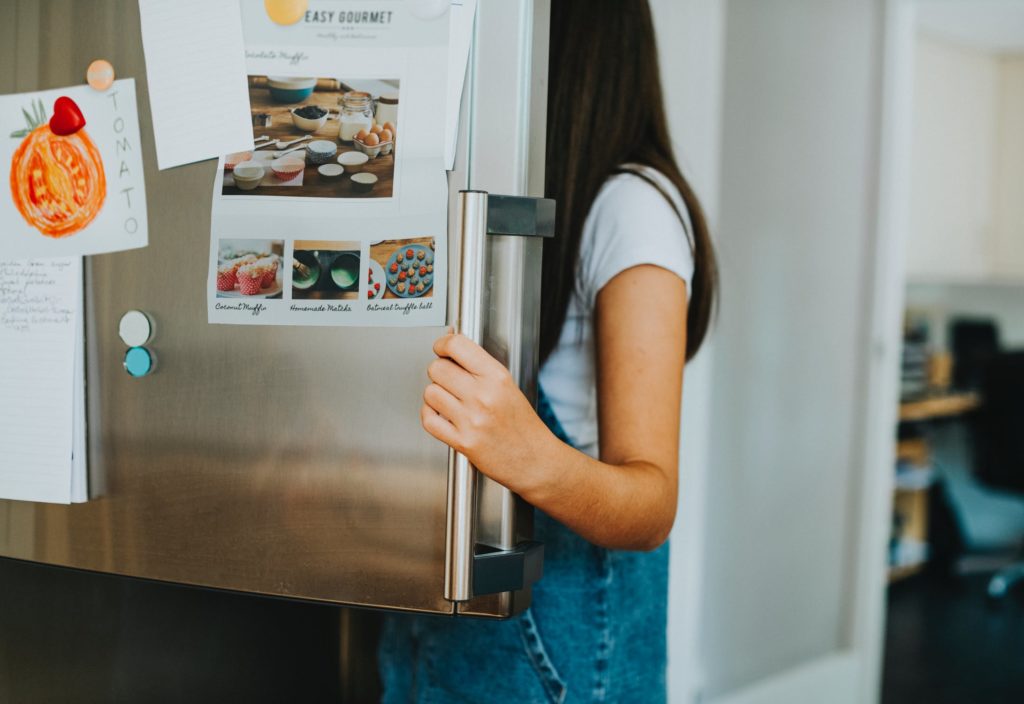 Many people like to keep their fridge wiped down throughout the year, but how often do you actually clean the entire thing? As you go through your personal spring cleaning checklist, make sure you add a thorough fridge cleaning to that list! The best time to do this is right before you need to go grocery shopping, as you'll want to remove all the items from your fridge first. If you think it will take a while, put perishable foods into a cooler. 
Once your fridge is empty, use a soapy cloth to clean everything, including the shelves on door, produce bins, and wire or plastic shelves inside. Most shelves and bins are removable, which makes them much easier to clean if you simply remove them.
11. Replace Your Furnace/HVAC Filters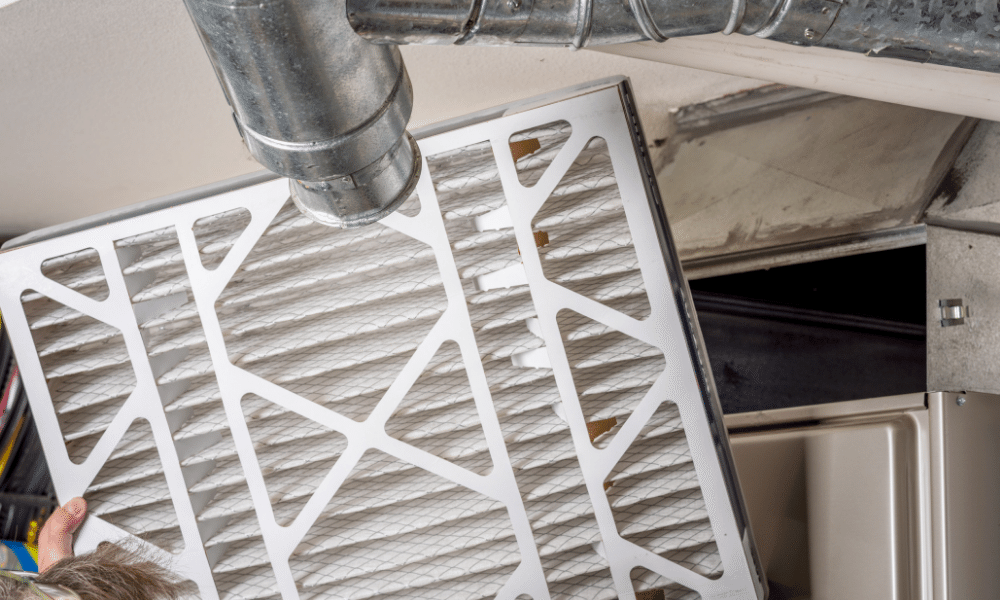 Spring is a great time to replace your furnace filter(s) as more irritating particles enter the air. If you choose a filter with a higher MERV rating, it will catch even more annoying and allergy-causing particles than the standard filter. 
As your A/C ducts sit over the winter, they can accumulate dust and other debris. When you turn your A/C on, this can cause some issues, especially if you have allergies! Replacing your filter is a great way to help ensure you're breathing the cleanest air. 
12. Wash Or Replace Your Shower Curtain
Your shower curtain doesn't have to feel icky or gross. You can actually wash your shower curtain, even if it's made from vinyl or plastic! 
Washing your existing shower curtain is a great way to reduce waste. However, if you notice mold or mildew building up, it's probably best to throw that away and replace it.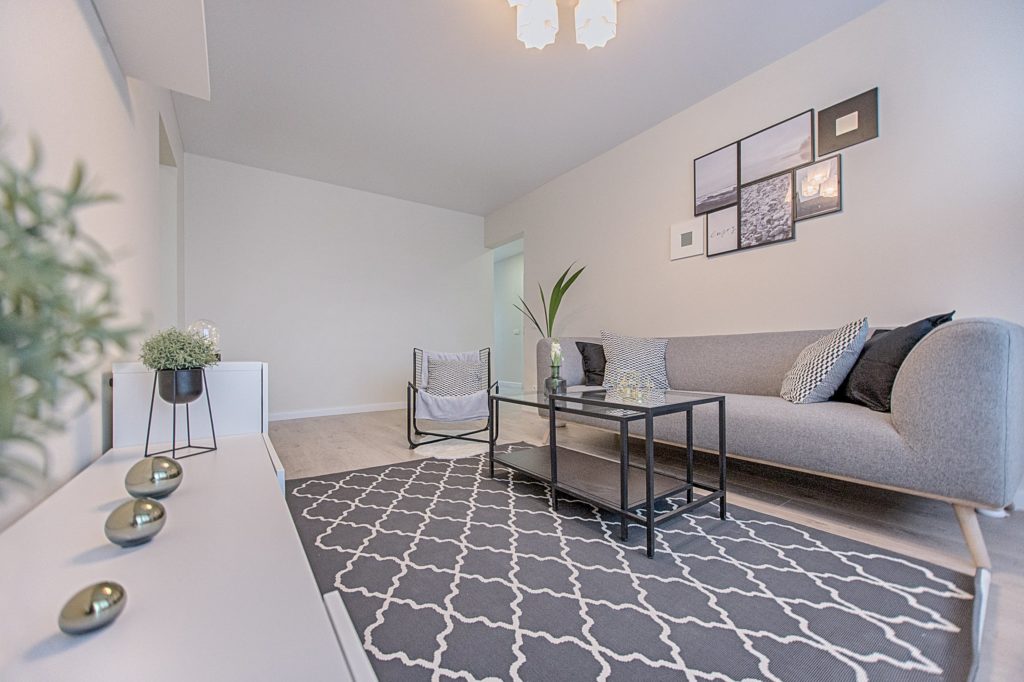 Your area rugs don't actually have to be cleaned every year – over cleaning can lead to damage and unnecessary wear-and-tear. However, as you spring clean your home, it's a good idea to take a look at the condition of your rugs. 
If you realize it's been a few years since the last wash, then it may be time to take care of that. Or, if you've just recently washed them but notice a stain, now is a good time to spot-clean that area. There are many DIY carpet stain removal methods that you can try out if you have a tough stain that needs cleaning.
14. If You Have Allergies, Protect Yourself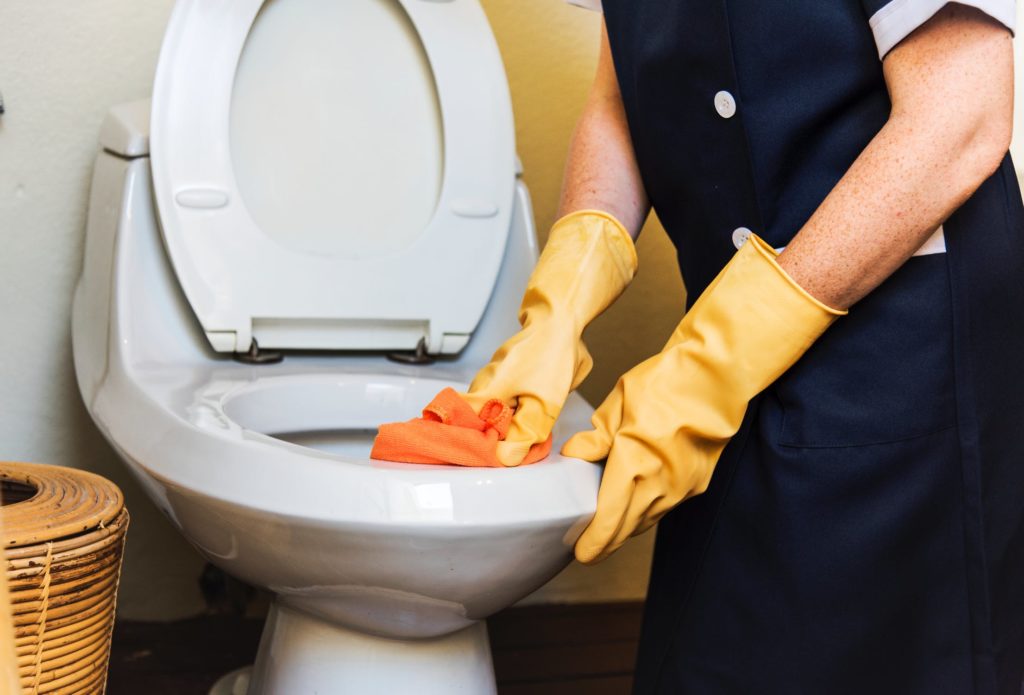 Unfortunately, spring cleaning can rustle up a lot of dirt, debris, and allergens into the air – especially dust. If you know that you have issues with dust, take some time before you clean to prepare protective gear! 
Wear long-sleeved shirts, an eye mask, rubber gloves, or even a mask if your allergies are severe. This will help ensure you don't have to stop midway through a clean due to an allergic reaction.
Wearing rubber gloves and other protective gear while cleaning can also protect you from any irritating chemicals you may be using as you spring clean your home!
15. Clean Your Curtains/Window Treatments
Cleaning your curtains and window treatments is one of the best ways to ensure they last longer and look great for longer too! If you are worried about properly cleaning your drapes or curtains, you can work with a window treatment service to do it for you. 
For blinds, shutters, and other types of window treatments, most are easy to clean with a simple dusting or cleaning solution – but make sure you know what your window treatments are made out of! For example, wooden window treatments will need special wood cleaner, while vinyl can be cleaned with just soap and water. 
Looking For More Ways To Get Your Home Spring-Ready?
If you think your home needs more than just a bit of spring cleaning, consider working with interior decorating experts. At Graham's & Son, we service the Cambridge, Kitchener, Waterloo, Guelph, Wellington areas and surrounding communities, helping homeowners get the home of their dreams! Whether you are looking to spruce up your window treatments, reupholster your favourite arm chair, or completely renovate your kitchen or bathroom, we've got you covered. Learn more about working with Graham's; contact us today!
"Great experience working with Graham's & Son Interiors. Highly recommend their services. We had excellent service, advise and workmanship right from quote to job completion. All the staff, the owner, project manager, store staff and installers were incredible to work with. Excellent customer service and quality workmanship. Thank you for your help, patience for a job well done!!"