Are you looking for some fun and exciting things for empty nesters to do in Kitchener like touring a craft brewery, visiting St. Jacobs Market, or taking a hot air balloon ride? The tri-city area is a great location if you are an empty nester with some extra free time on your hands now that the children have left. Fill that free time with some awesome activities that you can enjoy close to home. Do you also have some extra time to spend on updating your home? Contact Graham's & Son for some great advice and help. Book a free, in-home consultation today.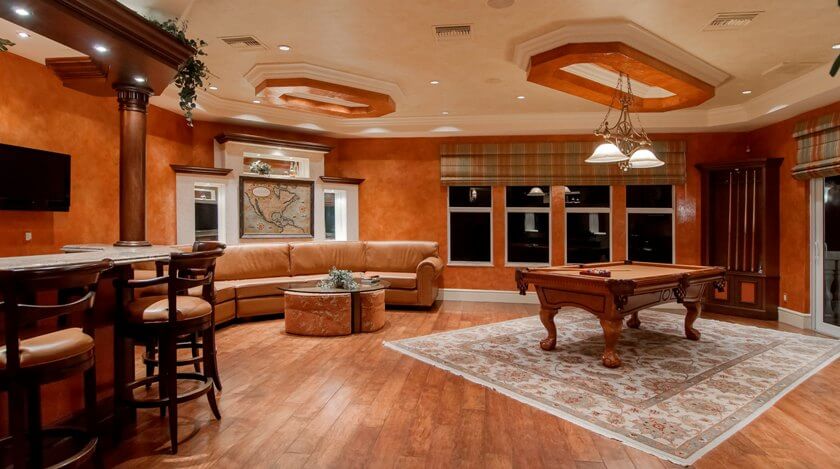 "Hi Matt, Thank you very much for the service you guys provided us with, it was excellent and I know we didn't spend a lot of money with your company but you treated us as if we did, thank you." – Lisa P

Things for Empty Nesters to Do in Kitchener
Start penciling in these great suggestions for things that you can do in and around the Kitchener area. All of our suggestions are conveniently located and relatively affordable.
Prove to Your Grandchildren that Yes, There Was a Time Before You Were Born – Visit the Waterloo Region Museum and Doon Heritage Village
If you enjoy history, then you will really love a visit to the Waterloo Region Museum and Doon Heritage Village. Take a step back in time as you learn about the history of the Waterloo Region starting 12,000 years ago until today. The museum is the largest community museum in Ontario plus it is the entrance way to Doon Heritage Village, a beautifully situated 60-acre living history village that is open seasonally from May 1 to December 22. The village features historic buildings, period dressed interpreters, farm animals and other fun activities. Before your visit watch the video above to learn 7 awesome facts about the Village.
Convenience: You can take in both attractions on the same day as they are situated together at 10 Huron Road in Kitchener.
Fun: Bring your whole family for a fun and educational day discovering about the region we live in together.
Price: $ – One admission price gets you into both venues.
Visit One of the Many Local Breweries in the Area
If you are interested in craft beer and how it is made, Kitchener has several great breweries that you can visit such as
TWB (Together We're Bitter) Co-operative Brewing. Their highly creative and fun name alone just makes me want to go there. At TWB they craft delicious beers inspired by styles from around the world. This brewery is different from others in that it is a multi-stakeholder co-operative where their workers and community supporters actually own the business and get a say in how things are run.
Convenience: Open Tuesdays to Sundays; located at 300 Mill Street, Unit 1 in Kitchener.
Fun: Their motto says it all "Come by for a beer, stay for three.
Price: $
Take a Short Drive to Canada's Largest Year-Round Market – St. Jacobs
Kitchener is blessed to be so close to Canada's largest year-round market in St. Jacobs. There is so much to see and do at St. Jacobs that one visit won't be enough. And if you are so privileged to live in the area, then you can make a trip to the market a weekly excursion for all your freshest and in-season fruits and vegetables. Come and sample the bountiful flavours that the over 100 market dealers offer as well as arts, crafts, fashion and decor. After you visit the market, check out the St. Jacobs Outlets and Market Road Antiques for even more shopping treasures and bargains. Then stay for the evening and take in a show at one of St. Jacobs Theatres: St. Jacobs Country Playhouse, St. Jacob's Schoolhouse Theatre, or Drayton Festival Theatre.
Convenience: The St. Jacob's Farmers' Market is open Thurs and Saturday, 7 am – 3:30 pm, all year and Tuesdays, mid-June to Labour Day, 8 am – 3 pm.
Fun: A Day at St. Jacobs Market is more fun than a barrel of monkeys; well you may not see a barrel of monkeys there but you will see a barrel or two of pickles.
Price: $$ – free to look but will cost money to buy things or to attend shows.
Gather Together Your Closest Friends and Test Your Problem Solving Skills in an Escape Room
If you grew up on Agatha Christie novels, the Hardy Boys, and Nancy Drew, or if you just really love to solve puzzles, then you will relish the challenge of a live escape room. Adventure Rooms offer unique games that are not created based on specific themes or storylines, but for the puzzles contained within them. You and your group will have 60 minutes to find your way out of a mysterious room by searching for codes and using objects in strange ways. It is a truly thrilling, not scary, adventure that doesn't require physical strength but teamwork and puzzle solving abilities. Learn more about what an escape room is by watching the video above.
Convenience: Adventure Rooms has 4 exciting, team-building rooms located at 283 Duke Street West in Kitchener.
Fun: If you love puzzles and working together with others as a team then you will have a blast in one of these live escape rooms.
Price: $$
Check Out One of Kitchener's Many Scenic Walking and Biking Trails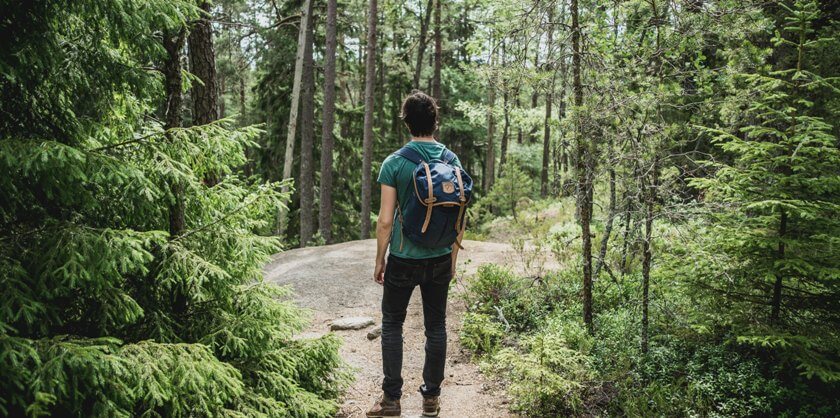 The empty nest years are the perfect time to get back into shape and take care of your health. You have the time now for exercise so take advantage of it – your body will thank you and you will find that you have even more energy to enjoy other activities. Kitchener offers over 125 kilometres of community trails throughout the city that are perfect for walking, jogging, biking or even bird watching. The trails are well-marked and groomed stone-dust and are strategically placed to provide you with a continuous and linked path. Click here for a map of the trail system.
Convenience: Access Kitchener's Pingstree mobile app to get local trail maps that you can take with you on your phone.
Fun: The thought of exercise might not seem like fun at first, but give it a try – you'll soon be hooked.
Price: free
Up, Up, and Away in My Beautiful Balloon – If You Loved Singing the Tune, You'll Love Living the Experience of a Hot Air Balloon Ride.
So how many of you empty nesters out there have "taking a hot air balloon ride" on your bucket list. Well, don't put it off any longer. You can actually go for a ride right here in Kitchener with Sundance Balloons. Your flight will take you about 45 minutes to an hour and a half, and it's sure to be a once in a lifetime adventure; a truly unforgettable experience. Check out the great promotional video above which will give you a great taste of what to expect from your flight.
Convenience: Sundance Balloons offers flights right here in the Kitchener-Waterloo area. You can even gift a flight to a special someone.
Fun: Fun is probably not the best word to describe this experience – maybe exciting, breath-taking and exhilarating better capture the sensation.
Price: $$$$
Put Your Own Stamp on Your Home – Take It From Family to Fabulous with the Help of Graham's and Son Interiors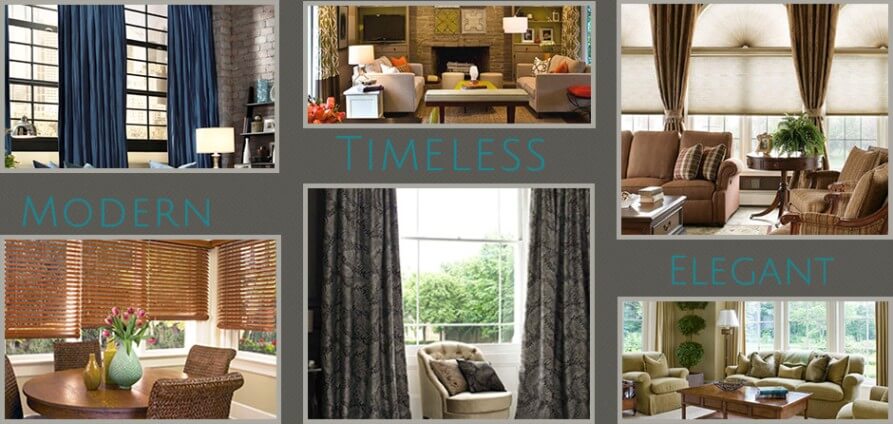 One of the best empty nest things to do is redecorate your home. Now that the children have left, it's the perfect time for updating your decor. It will also make your home a nicer place for your family when they come home for a visit. How about renovating your kitchen or bathroom? These are two of the most popular renovations for increasing the value of your home as well. If you are not up for a complete renovation, why not consider updating your window treatments or flooring? It is amazing how much of a difference the installation of hardwood floors or even custom blinds or shutters can make to a room, not only in appearance but also in increased home value with energy savings from blinds or shutters.
Graham's & Son – Interior Design Specialists
Graham's & Son has been in the interior design business in the Kitchener region for more than 40 years. We are locally owned and operated and we can provide you with all of your redecorating needs from new window treatments to flooring to complete room renovations. We will give you expert advice, quality, custom-made products, and top-notch customer service. Our customers have been so pleased with the high standard of our work that they selected us for the "Best Business Service – Interior Decorating: Platinum" and "Best Shopping – Kitchen Renovations: Gold" awards in the 2017 Cambridge Times Readers' Choice Competition. Book a free in-home consultation today and find out for yourself why Graham's is the best in the interior design business.