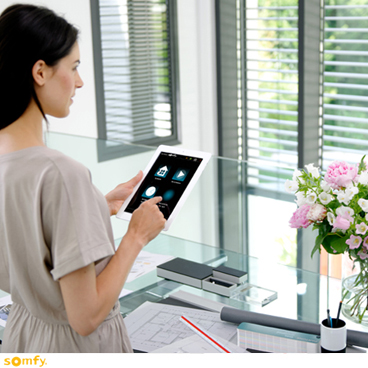 Automated Window Treatments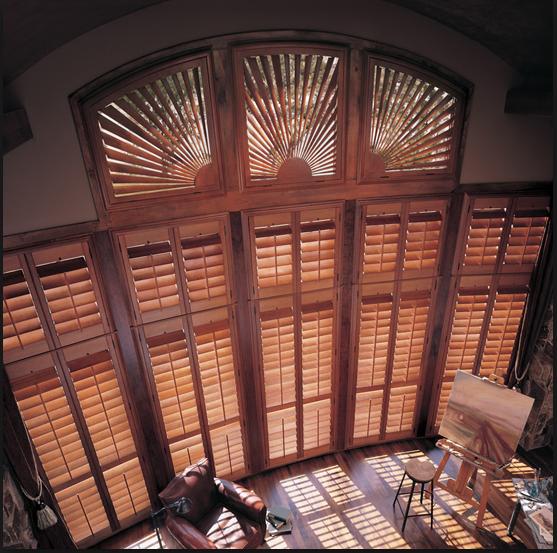 Looking for the best designer window treatments to make your home look even better than before? If you're having trouble coming up with ideas for your future window treatments, consider the following six designer options: California shutters, full-length drapes, a blind & curtains combination, automated window treatments, sunset shades, and wooden blinds or shutters. Continue reading below to learn more about these great ideas, or contact the window treatment experts at Graham's & Son Interiors to learn more!
California shutters are a beautiful window treatment that will add a designer look and feel to any room you add them to! They are a versatile option, and come in many styles and materials including vinyl, wood, and faux-wood (composite). California shutters are the perfect choice for almost every type of style – they fit well into modern bedrooms, rustic kitchens, and traditional living spaces.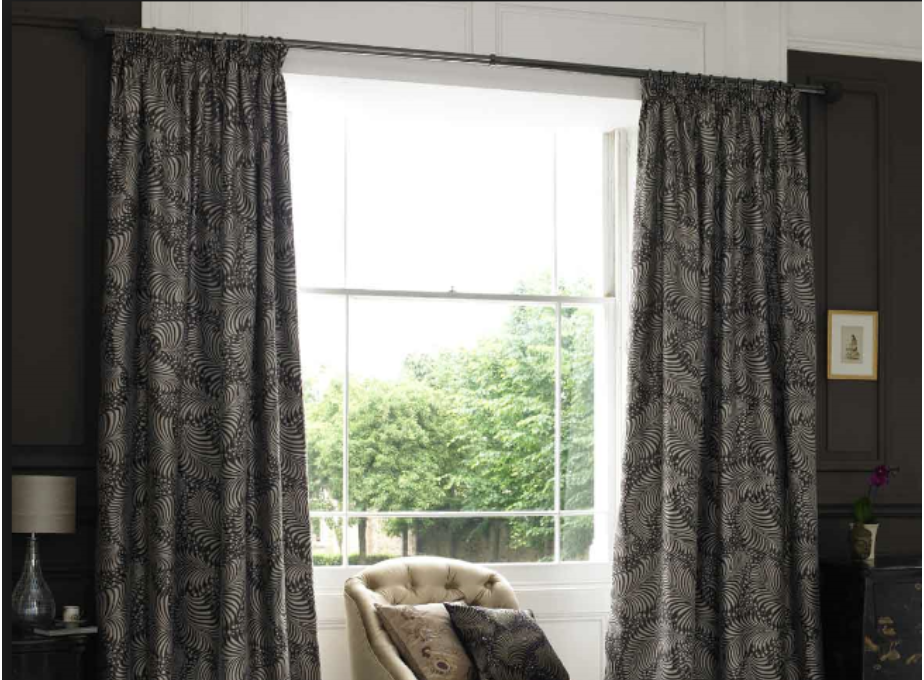 What gives off a more luxurious look and feel than full-length, flowing drapes over a large window? Custom-made drapes easily give off a designer look and feel to any room – especially bedrooms and living spaces. They can be made from thousands of different patterns and materials, so you can match them perfectly to the rest of your home's decor. 
Drapes can also be made with liners that help block out the sun, helping to further insulate your home and even reduce your energy bills! Like most of the other window treatments on this list, they also do not have any strings or cords, making them a safe and practical option for households with small children. 
Combining blinds with curtains or drapes is a great way to get a designer feel in your home. You will often see this window treatment combination is areas of the home that could use more light-blocking, such as bedrooms and living rooms. 
When pairing curtains with blinds, there are a few 'do's and don'ts' you should follow, such as choosing your blinds first (before you pick out your curtains) and avoiding pairing print on print. You can learn more about ensuring you get the best match from Curtain World. 
It can be difficult to properly pair, especially if you don't have a lot of design experience. If that's the case, you may want to work with window treatment professionals – they can help ensure you get the absolute best fit and will expertly match your curtains with your drapes so everything looks well designed. 
Automated Window Treatments
Automated window treatments provide a luxury that other options just can't give you – you can control your window treatments from anywhere in your home (and with smart home technology, you can even control them from outside of your home!) Many motorized systems also allow you to set your window treatments on a timer, so you never have to worry about drawing your blinds at the perfect time – they'll do it for you! Check out the quick video below to learn a bit more about choosing the best motorized window treatments.
Most automated window treatments will come in a shade or blind style. However, you can even put your curtains or drapes on an automated system. Motorized and automated window treatments are a perfect first step if you plan to add smart technology to your home. Your guests will certainly think you have the perfect, up-to-date designer treatments!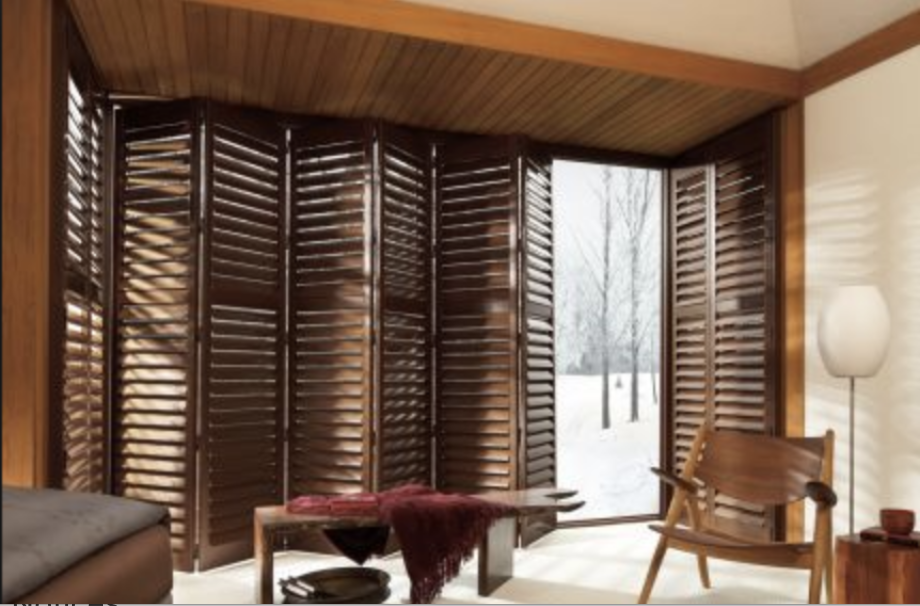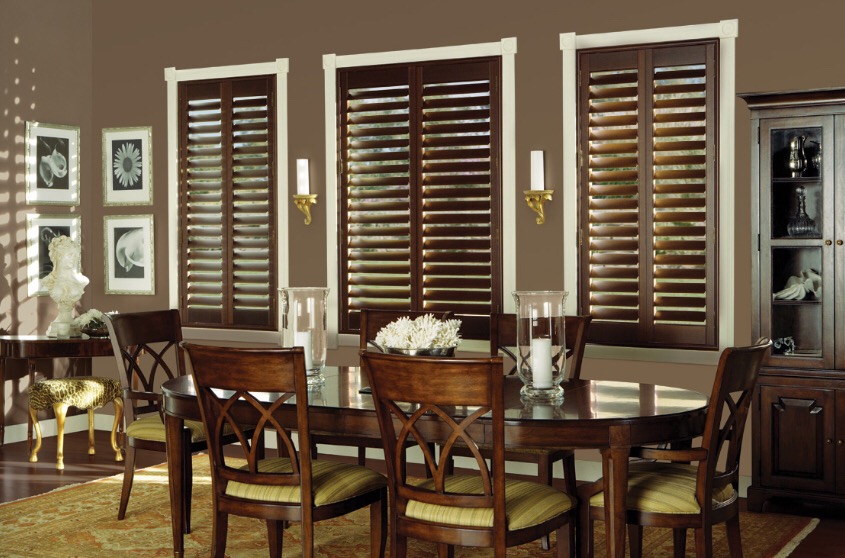 Whether you choose wooden shutters or blinds, there's no doubt that real wood brings a designer vibe to your home. Wood shutters are a great choice for large windows and even doorways, such as sliding doors to your patio and yard. Wooden blinds work perfectly in dining rooms, living rooms, and smaller bedroom windows.
For rooms such as kitchens and bathrooms, where there may be excess moisture, wooden window treatments do not always hold up as well, as moisture can cause damage and warping. However, composite (faux-wood) and vinyl shutters or blinds can replicate the look and even the feel of wood, but hold up better in moist environments. 
perfect Sunset Shades (by maxxmar)
Perfect SunSet Shades by Maxxmar are an innovative, designer shade that actually combines two shades into one sleek operating system. They are attractive, simple, and perfect for households with children as they come with child safety features. 
• Offered in all 4 distinct Sunset Shades Fabric styles including the innovative Tango fabric to give the interior shade its own unique look
• Uniform room darkening fabric to the exterior allows for consistent street-side appeal and conforms to condominium regulations
• Built-in Child Safety Features
As you can see from the images above, Perfect SunSet shades allow you to completely customize how much light enters (or does not enter) the room! This is ideal if you are looking for ways to reduce your energy bill by blocking out sunlight in the summer and allowing as much in as possible in the winters. 
Get Your Own Designer Window Treatments With Graham's & Son Interiors!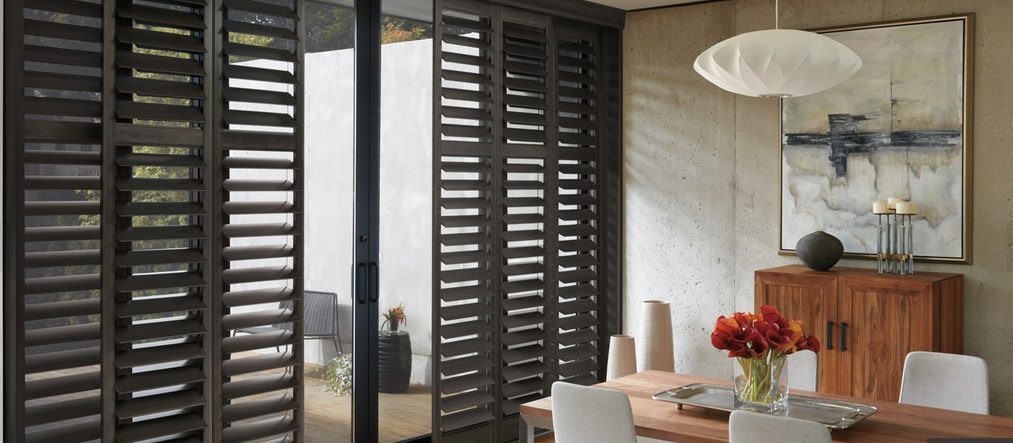 Are you ready to get your own beautiful, designer window treatments for your home? Graham's & Son has decades of experience when it comes to expertly installing all kinds of window treatments, including shutters, shades, blinds, and more in homes across the Kitchener-Waterloo area. We understand the importance of creating a space you love! 
At Graham's & Son, we offer a wide variety of window treatments, including custom treatments perfect for insulating your home, increasing energy efficiency, and making your home look great. If you are looking to update your current window treatments, contact Graham's & Son today for the most energy efficient and beautiful window treatments possible.
Graham's & Son knows window coverings; we have been in the window treatment business for over 40 years. Our expertise and professionalism are second to none. In addition, right now we are offering an amazing deal on all our blinds, shutters, and shades – when you purchase any two, you will get a third absolutely free.
"Great quality. Wonderful people to work with."
– Karen from Cambridge
Read more customer testimonials
WINDOW TREATMENT INSTALLER & INTERIOR DECORATOR – JOIN OUR TEAM!

Graham's & Son is looking for a full-time Window Treatment Installer and an Interior Decorator, and we would love for you to join our team! We operate out of Cambridge and are looking for someone who knows the Tri-Cities area well. Training will be provided – some experience required. If you think this may be the perfect job for you, see job requirements and overview by clicking here to learn more about the installer position, or here to learn more about the decorator position.

At Graham's and Son our customers have been so pleased with the high standard of our work that they selected us for the "Best Business Service – Interior Decorating: Platinum" and "Best Shopping – Kitchen Renovations: Gold" awards in the 2017 Cambridge Times Readers' Choice Competition. Book a free in-home consultation today and find out for yourself why Graham's is the best in the interior design business. Contact us today to schedule. If you prefer, you can shop at home. Browse through our website, make your choice, and simply give us a call at 519-658-9025 to place your order without ever having to leave the comfort of your own living room. 
Graham's & Son OFfers FREE In-Home Consultations!