3 Tips To Prepare Floors For Spring – Springtime in Southern Ontario can be beautiful, with all the blooming flowers and buds on the trees. However, it can also be exceptionally muddy as all the winter snow melts. Your floors can easily become damaged by excess moisture, dirt, and grime. In this article, we'll talk about the top three tips to prepare floors for spring so your floors can survive the muddiest time of year. To learn more about flooring solutions, contact the experts at Graham's & Son today!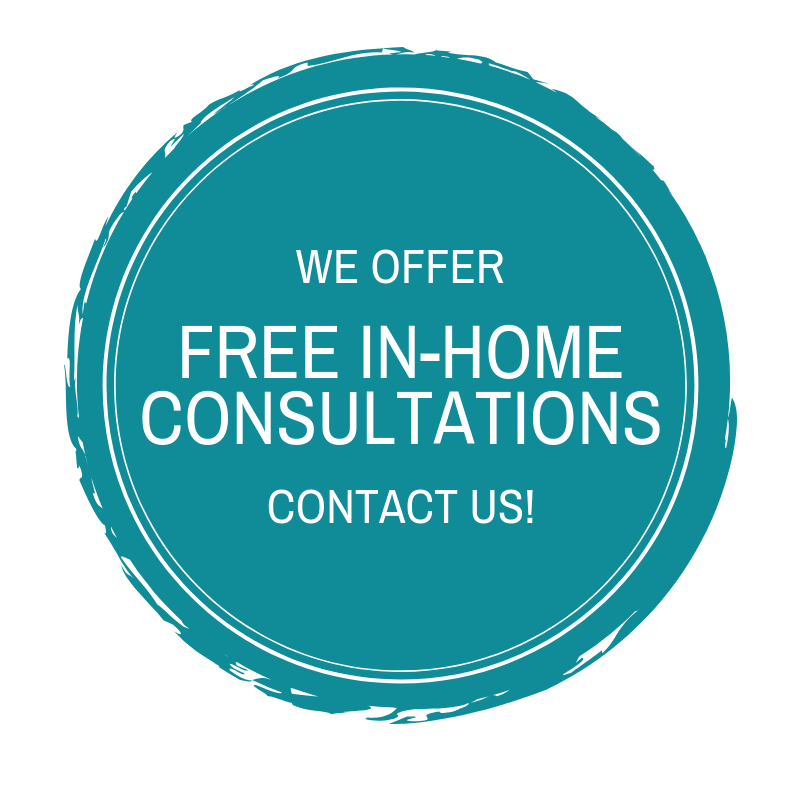 3 Tips To Prepare Floors for Spring
The wintertime can be hard on your floors, as you can bring in moisture with snow on your boots, salt on your shoes, or other debris that gets tracked in underfoot. However, the spring can actually be even harder on your floors, as it often more damp with the melting snow and slush. Here are our top three tips to prepare floors for spring to protect your floors!
1. Use Mats – Both Indoors and Out
Both indoor and outdoor mats can help protect your floors from moisture, dirt, and debris
During springtime in Ontario, it's likely that you will be faced with lots of melting snow and rainy days. Although many homes already have a mat inside the home, adding a second mat just outside your door can make a big difference! Before coming inside, wipe your shoes on the outdoor mat. Mats made for the outdoors are often made with thick bristles that help to pick up moisture and debris off of your shoes.
Indoor mats are usually more decorative and made of thinner material. However, if you're looking for a heavy-duty version, you can find moisture-trapping mats, such as these ones from Orvis. Moisture and dirt don't just come from your shoes. If you have dogs or outdoor cats, they can bring in quite a lot of dirt on their paws. These specially made mats can help prevent excess moisture from ending up on your floors.
Simply placing a mat at your door will help, but proper placement can help even more! You will want to ensure that your mat is placed as close to the door as possible. If there is a gap, this is the perfect place for moisture and dirt to get trapped, which can damage your floors over time or possibly even cause mold growth.
Ideally, you'll want to find a mat that is the entire width of your door, or larger. If you have a big family or frequently invite guests over, you'll also want to ensure the mat can hold a good number of people at one time so you or your guests won't be forced to step off the mat if they come in with multiple other people.
2. Prepare Your Entranceway – Use Shoe Racks & Benches
A bench and a shoe rack can help keep your shoes at the front door and off your floors
Using mats alone is often not enough to ensure moisture isn't constantly sitting on your floors. Sometimes, putting your shoes or boots on while standing can be a hassle. Because of this, some people in your household may walk to your stairs, couch, or kitchen chairs to put their shoes on and then walk to the front door. This habit can track dirt or moisture through the house.
Adding a bench to your entranceway(s) is a great way to ensure that you, your kids, and your guests have a place near the front door to put on and take off their shoes. Some benches even have shoe racks installed right into them (see the first example above), which means you can easily grab your shoes and put them away without moving from the bench!
The great thing about entranceway benches is that there is no one way to do it. Some homeowners with large entrances or mudrooms can make or buy elaborate benches with built-in shoe racks and shelving units. Other homeowners or people who are renting and cannot install anything into the walls can simply place a nice bench by their front door with a few hooks above, and buy a moveable shoe rack to place by the door or in their front closet.
3. Make A Few Rules – And Stick With Them!
One of the best ways to prepare floors for spring is by setting a few rules and sticking with them now! For example, if you have dogs, it is likely that your furry friends will be in and out of the house quite a bit – for bathroom breaks, walks, and outdoor play time. Even just a few minutes outside on a slushy day can make a huge mess in your house!
For pets, it's a good idea to create a system around cleaning paws after every outdoor session. Ensure everyone in the family is aware of these rules, and your floors (and your dog's paws) will be happy! Check out the great video below for tips on cleaning your dog's paws after a walk.
Cleaning your dog's paws after every walk can help keep your floor cleaner in the spring
It's not just rules for the dogs that will help keep your floors moisture and dirt-free in the spring. It's a good idea to let guests and everyone in your family know that outdoors shoes should remain on shoe racks or on your mat at the front door. If you prefer wearing shoes indoors, keep a pair (or two) of designated 'indoor shoes' or slippers by the front door so you can change into them as you enter the home.
Prepare Floors For Spring – Spring Cleaning
Taking a closer look at your floors, you will likely see some mud and salt build-up after the winter
Even the most cautious homeowner will probably end up with a bit of salt and dirt residue on their floors after the winter months. Aside from setting up your entranceway and getting rules in place for the spring, you'll also want to physically clean your floors. It's a good idea to do this before you get your new mats or benches in place.
How you clean your floors will somewhat depend on the type of floors you have. For example, ceramic and laminate are generally the easiest to clean. You will just clean them like you do any time of year, as ceramic does not absorb moisture or grime, and laminate is often water-resistant. Therefore, a thorough surface clean is usually all it takes.
Hardwood Floors
When it comes to other types of flooring, such as hardwood, you will likely need to do a bit more maintenance. Unlike ceramic, hardwood can absorb moisture – and this can be problematic! If left long enough, it can actually warp your floorboards. Accent On Floors suggests that after the winter, you apply a new protective coating of surface sealer to help prevent moisture from seeping in.
Check out the video below to learn how to generally clean your hardwood floors from all types of wear-and-tear as well as regular build-up! Keep in mind that vinegar solutions should be used properly in order to avoid potential damage to your floors. If you have never used vinegar to wash your floors before, and you don't have access to your flooring manufacturer's instructions, ensure you do a spot test first.
You can also clean your hardwood floors with warm water and white vinegar
Depending on the amount of build-up on your hardwood floors after a long winter, you may even want to consider stripping them. By applying a paint stripper to your floors, you will remove the old varnish (and any dirt and grime along with it) and apply a new surface protector. This will help remove all the stains, dirt, and surface damage that has been caused by winter moisture and grime build up. After your hardwood floors are stripped, your floors will look new once again! Click here to learn how to strip your hardwood floors.
Removing Salt Build-Up
Unfortunately, removing salt build-up from your floors can be a bit more complicated than it sounds (especially on absorbent materials like wood). According to Smalls Tile & Flooring,
"Sometimes removing salt residue can be quite the task, due to the makeup of conventional ice-melting products. Most are calcium or salt-based, which leave a noticeable residue on your floors! The salt and calcium are alkaline based, so a normal floor cleaner is generally ineffective."
To remove salt from your floors, you might have to skip your floor cleaning products and find another solution. Smalls Tile & Flooring suggests using an acidic pH neutralizer, as this can easily get rid of the salt and calcium build up that is likely staining your floor. If you want to go the natural route, in many cases white vinegar mixed with water can help remove stains, though it may take a bit of scrubbing!
GET YOUR PERFECT FLOORS WITH GRAHAM'S & SON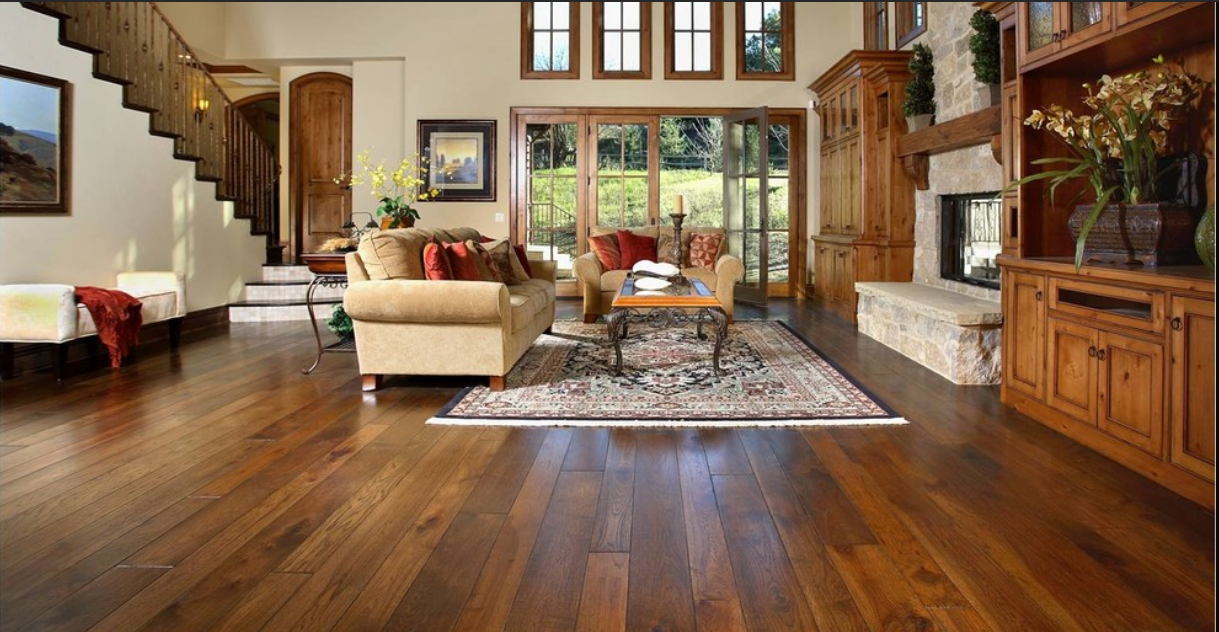 Looking to get the perfect floors for your home? Graham's & Son can not only offer you expert advice on all of the latest trends in household renovations, but they can also help you select the perfect floors that will suit your wants, needs, and your budget.
At Graham's & Son, we also offer a wide variety of window treatments. If you are looking to update your current window treatments, contact Graham's & Son today for the most energy efficient and beautiful window treatments possible.
Graham's & Son knows window coverings; we have been in the window treatment business for over 40 years. Our expertise and professionalism are second to none. In addition, right now we are offering an amazing deal on all our blinds, shutters, and shades – when you purchase any two, you will get a third absolutely free.
"Absolutely wonderful service from a great family business. They provided quality products at very affordable price.
Definitely recommend using Grahams & Son"
– John O'Leary

Read more customer testimonials
WINDOW TREATMENT INSTALLER & INTERIOR DECORATOR – JOIN OUR TEAM!

Graham's & Son is looking for a Window Treatment Installer and an Interior Decorator, and we would love for you to join our team! We operate out of Cambridge and are looking for someone who knows the Tri-Cities area well. Training will be provided – some experience required. If you think this may be the perfect job for you, see job requirements and overview by clicking here to learn more about the installer position, or here to learn more about the decorator position.
At Graham's and Son our customers have been so pleased with the high standard of our work that they selected us for the "Best Business Service – Interior Decorating: Platinum" and "Best Shopping – Kitchen Renovations: Gold" awards in the 2017 Cambridge Times Readers' Choice Competition. Book a free in-home consultation today and find out for yourself why Graham's is the best in the interior design business. Contact us today to schedule. If you prefer, you can shop at home. Browse through our website, make your choice, and simply give us a call at 519-658-9025 to place your order without ever having to leave the comfort of your own living room.