Looking for shiplap wall design ideas? Shiplap continues to be a popular addition to walls and ceilings to give your home a bit of a rustic look and feel. Shiplap can go anywhere – in kitchens, bathrooms, living spaces, basements, renovated attics, and more! It will look great anywhere you want to add a traditional touch. Since shiplap is still a relatively new idea for many homeowners, we'll give you 7 great shiplap wall design ideas so you can get some inspiration! If you're looking for more information about home renovations, contact the professionals at Graham's & Son now!
Ready for your free in-home consultation?

What Is Shiplap?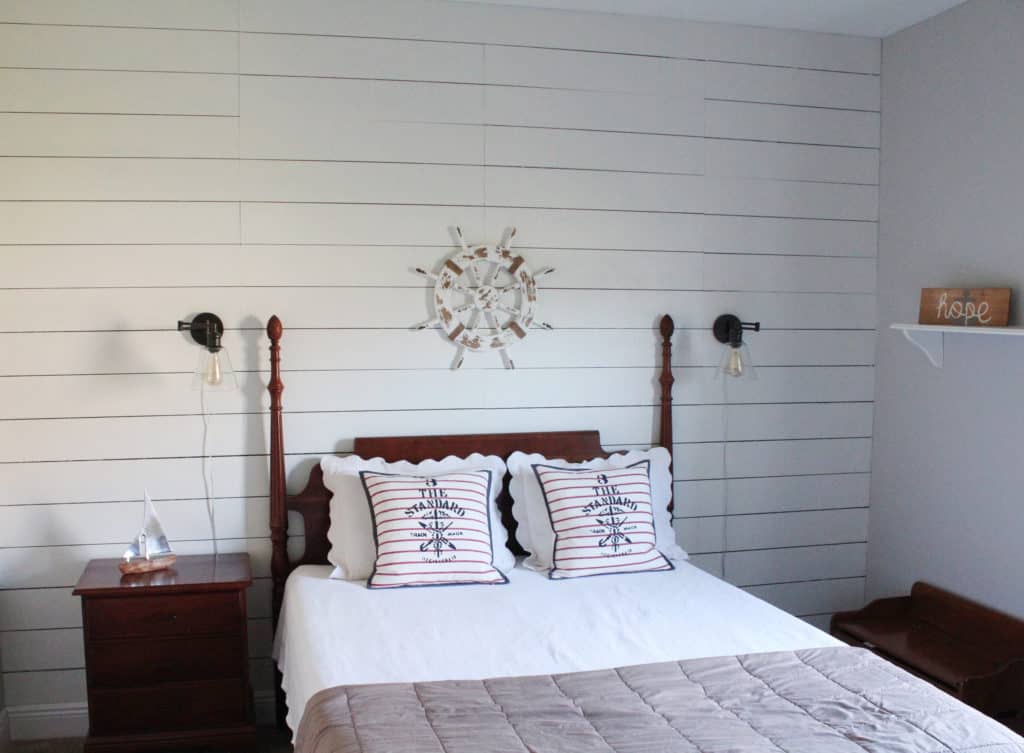 Shiplap on a bedroom wall; Image source: repurposeandupcycle.com
Before we begin, it's important that you know exactly what shiplap is. Shiplap is a wooden board building material. In the past, it was often used for constructing outdoor buildings, like barns or sheds. However, now it is often being used inside homes to give a rustic/farmhouse feel.
Shiplap is generally easy to work with and install. This is because traditionally, shiplap has been made with grooves (called rabbets) in the top and bottom of the board. These grooves allow each board to fit together perfectly, ensuring there are no gaps in the placement. This is why shiplap is so popular for exteriors – because the tightness helps prevent water or moisture from seeping in. However, as shiplap has gained popularity, the term is often used to describe any type of (usually white) wooden planks mounted horizontally on the wall (source).
7 Stunning Shiplap Wall Design Ideas
If you have fallen in love with shiplap, you may be wondering how you can incorporate it into your own home. The good news is that shiplap can be a beautiful addition to any room in your house – or even on a single accent wall! Check out these ideas below to get the inspiration you need for your own home renovation project.
#1. Around Your Stairs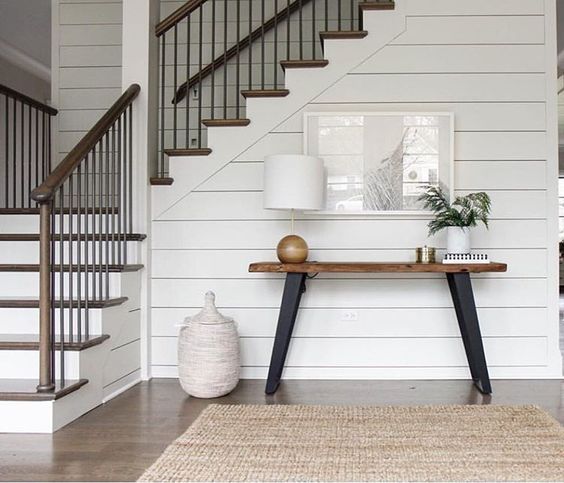 Shiplap around the stairs; Image source: Pinterest.com
The sides of your staircase are an often forgotten wall space in your home. However, if you have a large staircase like the one shown in the image above, there is a lot of potential here! This often-forgotten space is actually the perfect place for a statement shiplap wall. Shiplap helps create a sleek and clean appearance for your staircase, while still giving off a rustic and homey feel.
#2. Black Shiplap Accent Wall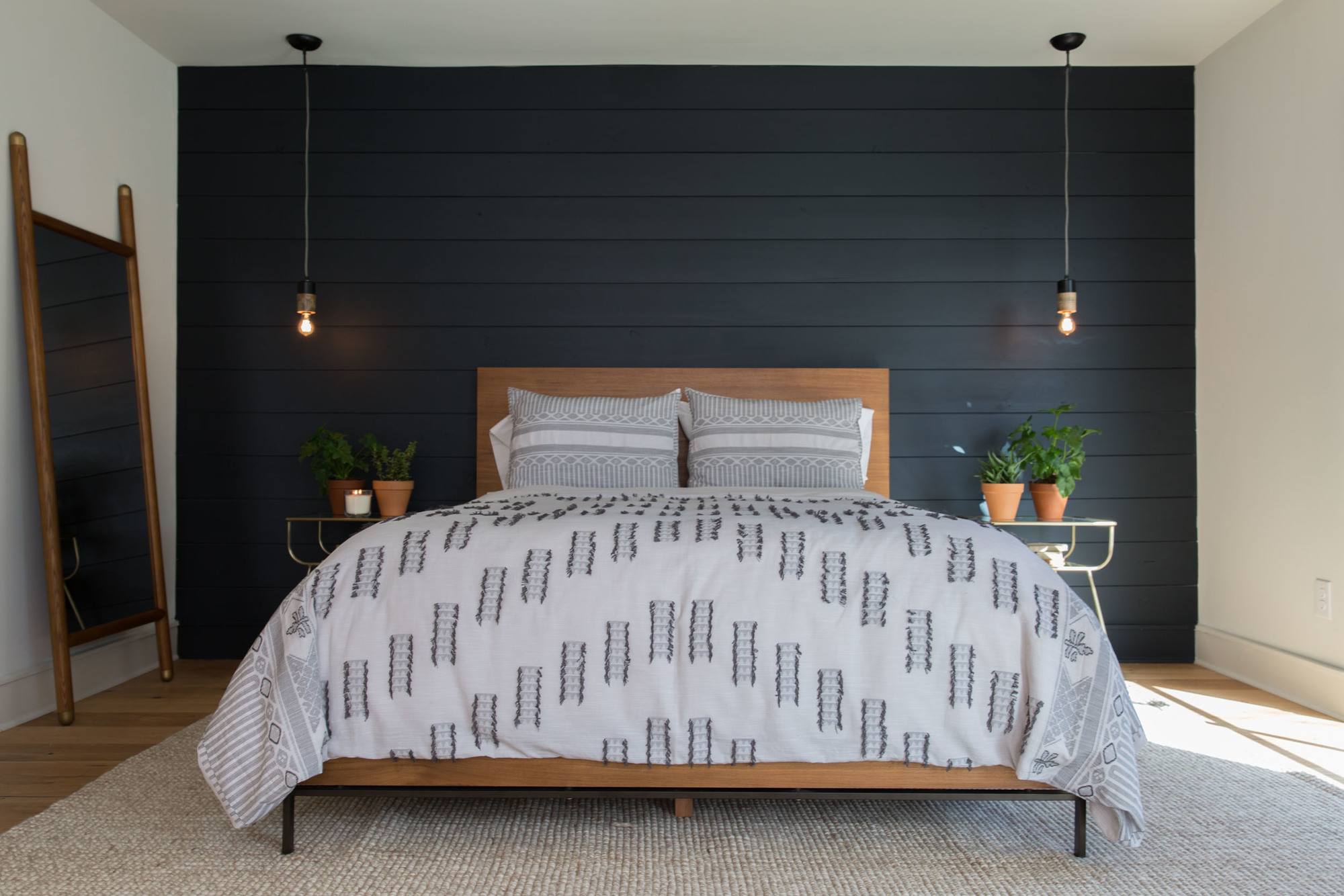 Shiplap doesn't have to be white; Image source: Magnolia.com
Shiplap is definitely a bold piece for any wall. Some homeowners prefer to use it as an accent, instead of adding it to the whole room. This beautiful bedroom shows just how far a single wall of shiplap can go! It also shows that you can get creative with shiplap. Although you will often see white shiplap, other colours are available. This dark wall really helps the other light elements of the room stand out even better.
#3. Rustic Shiplap Kitchen
Image source: Southernliving.com; Photo by: Laurey W. Glenn
There are those who prefer only a small section of shiplap in their homes – and others who embrace it all! This gorgeous rustic kitchen shows that you can have an entire shiplap room. Shiplap is bold yet subtle enough that it does not feel overwhelming, even when added to every wall in the room. Shiplap is perfect for those who dream of a farmhouse kitchen or want a rustic feel for their home.
#4. Beautiful Bathroom Shiplap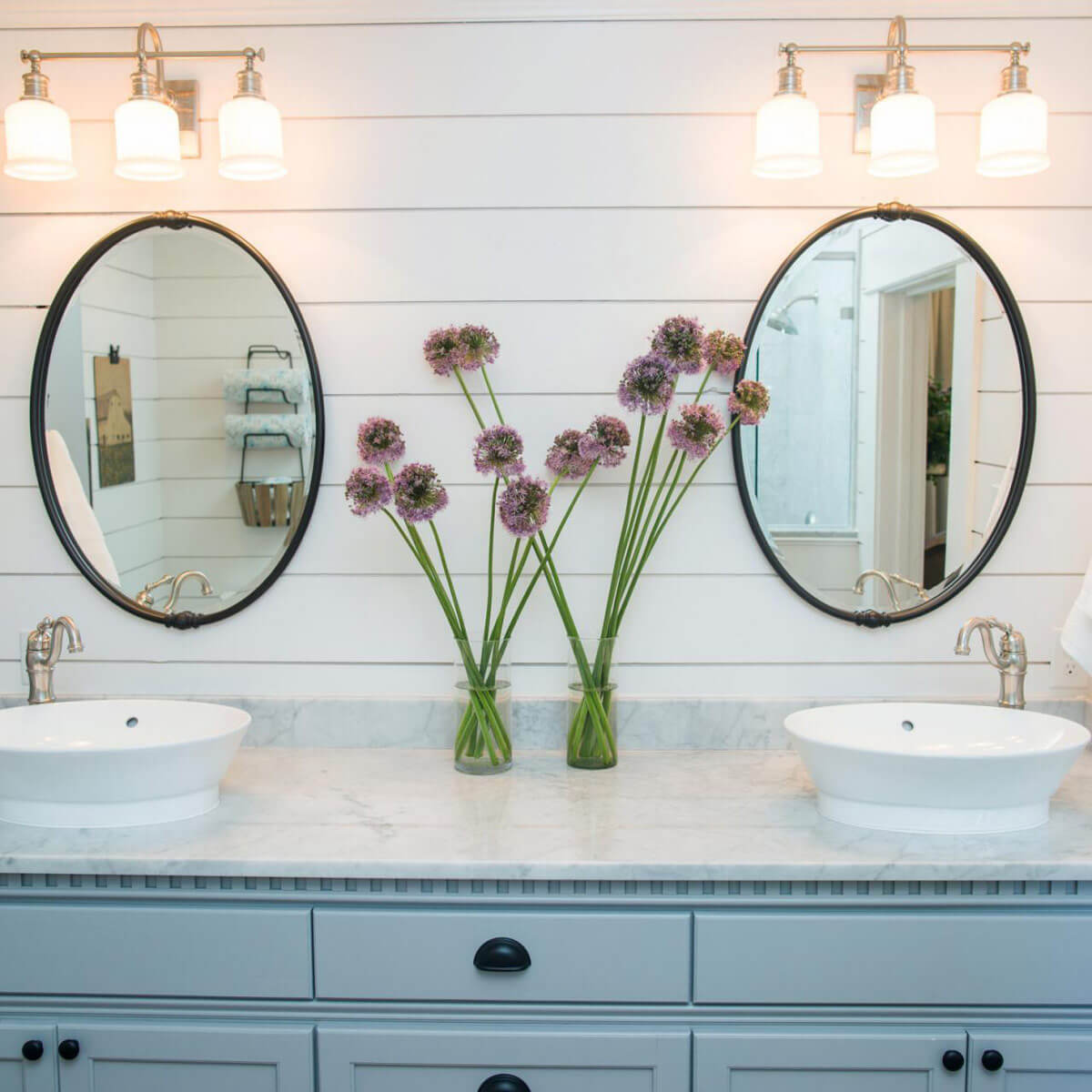 Image source: hgtv.com; Retrieved from: Familyhandyman.com
We continue to see a trend of fun wall coverings in bathroom spaces – such as funky wallpaper, unique tiles and backsplashes, and now bathroom shiplap. Bathrooms are an ideal place to try out a bold look. The small space ensures that even the craziest wall patterns or designs don't feel overwhelming. This shiplapped wall looks amazing against the cool blue vanity, bright white sinks, and traditional oval mirrors.
#5. Shiplap With Farmhouse Doors
Image source: thegoodhomeinteriors.com; Retrieved from: Familyhandyman.com
If you just can't get enough of shiplap, consider adding in vertical shiplap farmhouse doors! This is the perfect look for a renovated attic, for your kitchen pantry, or even for closet doors around your home. With these type of doors, you also don't have to worry about them sliding out and knocking into anything. That means they are both beautiful and highly functional in small or tight spaces.
#6. Country Mudroom
Image source: starrhomes.net; Retrieved from: homebnc.com
This beautiful country mudroom shows that a little shiplap can go a long way. This room incorporates a half wall of shiplap – an easy trend that you can do anywhere in the home. The half wall allows for the rest of the room to be painted in any colour you want – giving another space for your unique designs to shine. The wooden floors and bench also help the bright white shiplap to stand out, making it more of an accent piece than a simple wall covering.
#7. For Your Fireplace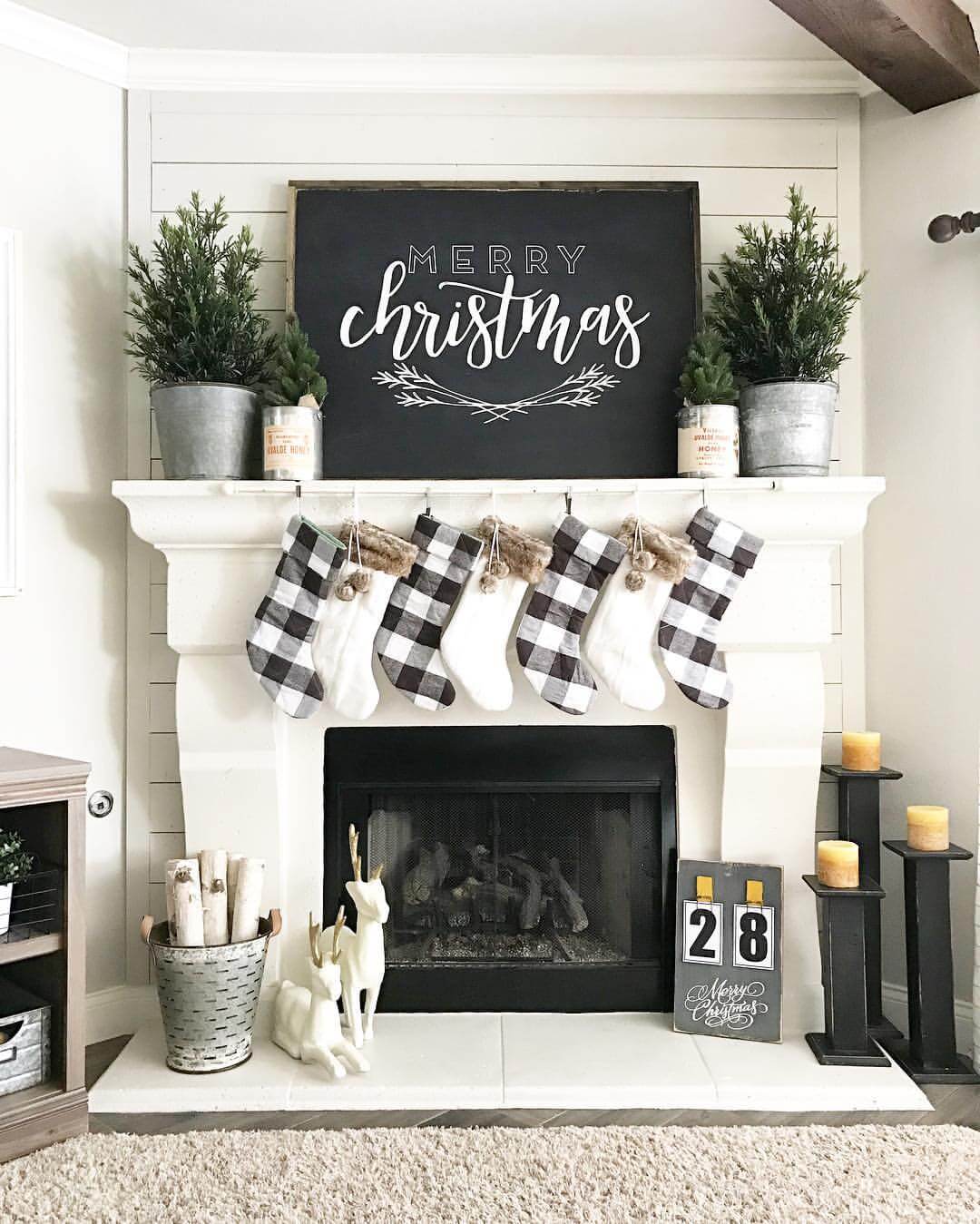 Image source: theletteredcottage.netl; Retrieved from: homebnc.com
This super cozy look is made even better with the subtle addition of white shiplap behind the fireplace. Years ago, it was uncommon to see anything other than bricks behind a fireplace. Now, there are so many fun and modern options. If you like the look of shiplap but aren't sold on it for your walls, adding it to your fireplace is a great way to get the look without the big commitment. It creates a modern yet rustic blend, and will look great no matter what the rest of your homes style is!
Book Your Renovation With Graham's & Son!
Bathroom renovation by Graham's & Son Interiors
"Very happy with the Graham's & Son Interiors in terms of customer service, quality and price as well as workmanship. Can't ask for a better deal. We have already referred your company to three others."
– Jim & Joanne
Read more customer testimonials
If you are considering renovating your home, talk to the design experts at Graham's & Son. Graham's & Son Interiors has been producing beautiful interior designs for more than 40 years. We are locally owned and operated and we specialize in all types of renovations. We offer free, in-home consultations and will take the time to listen to your ideas and dreams for your new space. If you are thinking of remodelling your kitchen, bath, or any room in your home, contact the professionals at Graham's & Son to book your free in-home consultation today.