Before you hire someone for bathroom renovation services, you should ask about their experience, references, credentials, affordability, and willingness to listen to you. These are 5 important questions to ask before you make your decision. If you are planning to update your bathroom, contact the interior design specialists at Graham's & Son. We will come to your home for a free, in-home consultation.

"Dear Mr. Wayne Graham, May 2016 be the best year for the Grahams and their company! I must take this opportunity to thank you for the renovation job done on my house, not only the input idea that made my home more modernized but the skill work that made the job done perfectly. I will not hesitate to refer you to my friends who may need a renovation on their house. Thank you again and have a healthy and prosperous year in 2016. -Yours Truly, Daniel Yu"
Read More Testimonials
Bathroom Renovation Services – Ask These 5 Questions Before You Hire a Designer or Contractor
Your bathroom is one of the smallest rooms in your home, so you would think that it would be a quick and simple renovation project. That is not the case. Because the bathroom is such a compact space means that it presents challenges that other larger rooms don't have. It can actually be a slower process because you usually can only get one trade working in the space at any one time. Add to this the fact that in this small space you will need plumbing, electrical, tiling, countertops, cabinetry and perhaps even some extra luxury features like warming drawers for towels, audio or even heated floors, and you can have a remodeling nightmare if you or the people you have hired to do the job don't know what they are doing. That is why it is so important to make sure you hire experienced professionals to help you with such a project. But don't worry, with the right help, you can have that dream bathroom with the least amount of upheaval as possible.
1. Are They Well Recommended?
Read posted testimonials and ask friends and family members: Before you make your decision on a designer or firm to complete your bathroom renovation, make sure you gather as many references as you can from other homeowners who have actually lived through a renovation with the company you are considering. You want to get genuine feedback from real people. You can look online for testimonials but it is even better if you have friends or family members who have used their services in the past.
Check at least 3 additional references: Even if you know someone personally who has had a renovation recently you should also ask the designer or contractor for a list of additional references. Call at least 3 of them, especially ones that have had a renovation done within the last year.
Hire a local company: Another great tip according to the government of Ontario is to go with a local company that has been in the business for many years. A smaller local company that has been around for a long time has probably done so because of the quality of their work and their good reputation. It is very difficult to stay in business for a long time if your work is below par. A local company will also make it easier for you to:
Check references
Enforce a warranty
Or have follow-up work done
Look them up online to find out any complaints or charges against them: It is also a good idea to check their track record with the following watchdog organizations: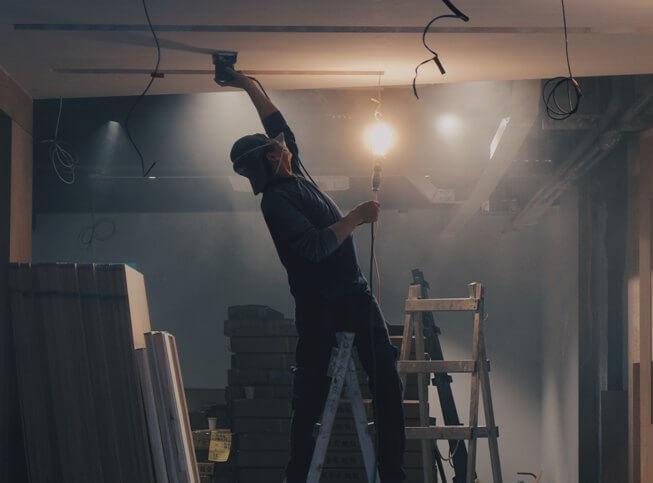 2. Do They Have the Proper Credentials?
The following is a list of credentials that you should check out before hiring a company to do your bathroom renovation:
You should ask to see your contractor's license to make sure that it is not out of date.
Ask your contractor for proof of insurance. They should have personal liability, workers' compensation and property damage coverage.
Check to see that all of their employees are covered by the Workplace Safety and Insurance Board (WSIB).
Find out if the tradespeople they hire have their certification from the Ontario College of Trades.
3. Are They Experienced?
Do your research and find out how long they have been in business. Ask they how many bathroom renovations they have actually done and ask to see any finished pictures that they have.
A good indicator of an experienced contractor is that they will ask a lot of questions so that they can understand and plan out the project.
It is a great idea to interview a few different designers or contractors before making a final decision to get a sense of whether or not you will be able to get along with this person. A remodel is a long process and may extend over several weeks, so you want to make sure that you actually like the person. Remember they are going to be in your home all day long for many days to come.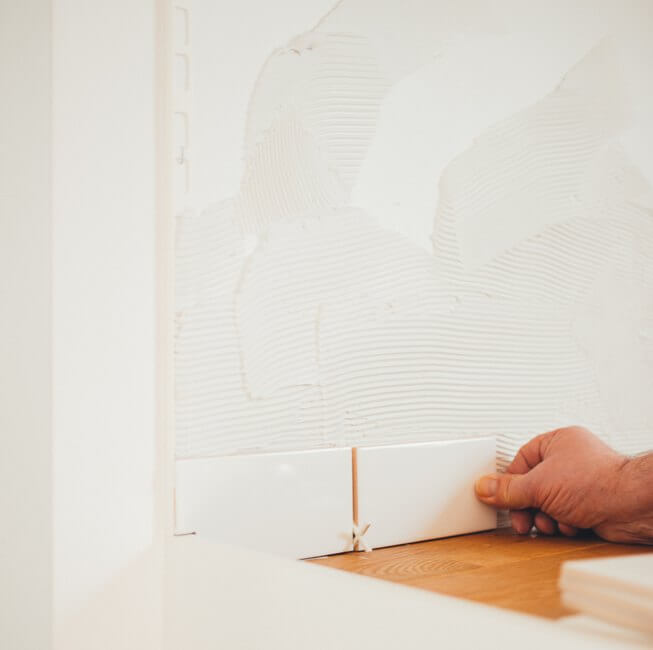 4. Are They Affordable?
Get at least 3 written estimates: Make sure that you get written proposals and estimates: It is a good idea to get everything in writing; don't rely on a verbal agreement or an estimate given over the phone. According to Ontario law, any home renovation contract worth more than $50 must be in writing. If something isn't listed in your contract then it may not be included in the renovation.
Set a budget and stick to it: Know your budget before you begin and make sure that you can afford the work that will be done.
Do research ahead of time regarding costs: Do your homework ahead of time to find out what typical renovation projects should cost. A great reference for this is our 8 part series entitled Bathroom Renovations – How Much Do They Cost.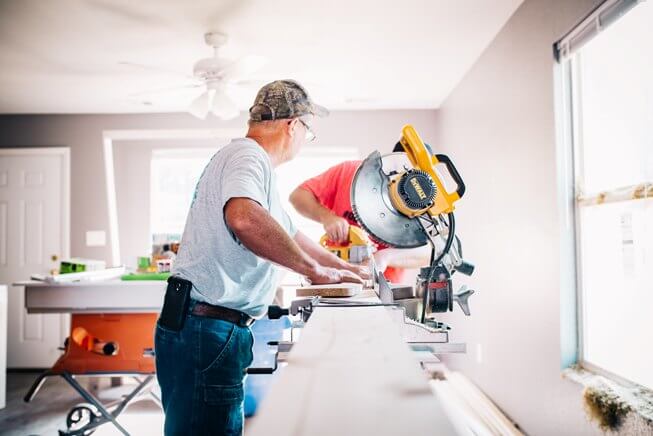 5. Are They Willing to Listen to Make Your Dreams Come True?
Remember that this is your bathroom and your renovation. Your opinion should count and you should find an interior designer or contractor that is willing and able to listen to your ideas and do their best to make them happen. A good designer will be able to incorporate your vision and if necessary recommend changes that need to be made to suit the size and footprint of your bathroom that you will be happy with.
For Additional Reading:
Home Renovation Contractor Vs Interior Designer
How To Have A Stress Free Renovation Without Family Drama
Choose Graham's Most Beautiful and Hassle Free Bathroom Renovations
If your bathroom needs a facelift, but you aren't sure how to start, contact the professionals at Graham's & Son. Graham's & Son has been in the interior design business in Cambridge for more than 40 years. We are locally owned and operated and we can provide you with the design know-how and expertise to make your bathroom renovation a success. We offer quality, custom-made products, and top-notch customer service. Our customers have been so pleased with the high standard of our work that they selected us for the "Best Business Service – Interior Decorating: Platinum" and "Best Shopping – Kitchen Renovations: Gold" awards in the 2017 Cambridge Times Readers' Choice Competition. Book a free in-home consultation today and find out for yourself why Graham's is the best in the interior design business.

Sources: