Shower-tub combinations have been a staple in bathrooms for decades as it gives you the best of both worlds. However, the latest trend is to do away with the combination and install a separate freestanding tub and glass panelled shower. Not every house has the extra space needed for both in their bathrooms, so they are left with a choice for their bathroom renovation: tub or shower? If you are considering a bathroom renovation, we would love to help you. Contact Graham's & Son Interiors today for a free, in-home consultation.

"Very happy with the Graham's & Son Interiors in terms of customer service, quality and price as well as workmanship. Can't ask for a better deal. We have already referred your company to three others."
– Jim & Joanne
Read More Testimonials
Click here to see a gallery of our work
Bathroom Renovation Tub or Shower
If you are trying to decide between installing a separate bathtub or a shower, the following chart may help. It briefly outlines the pros and cons of each. Read on to find out 10 factors to take into consideration when making your decision and which is the best choice when thinking about those factors. To learn more about the different types of tubs and showers available and how much they cost, check out our blog posts "Bathroom Renovations – How Much Do They Cost: Showers" and "Bathroom Renovations – How Much Do They Cost: Bathtubs."
1. Selling Your Home: If you are thinking of selling your home in the near future, then it would be a good idea to keep at least one tub. If you don't, then you will possibly be limiting your pool of potential buyers as most young couples and families with small children will be looking for a tub in their future home.
Best Choice: Tub
2. Only One Full Bathroom: If you only have one full bathroom in your home then you are probably better to have a combination shower/tub unit so that you have the best of both worlds.
Best Choice: Tub and Shower Combination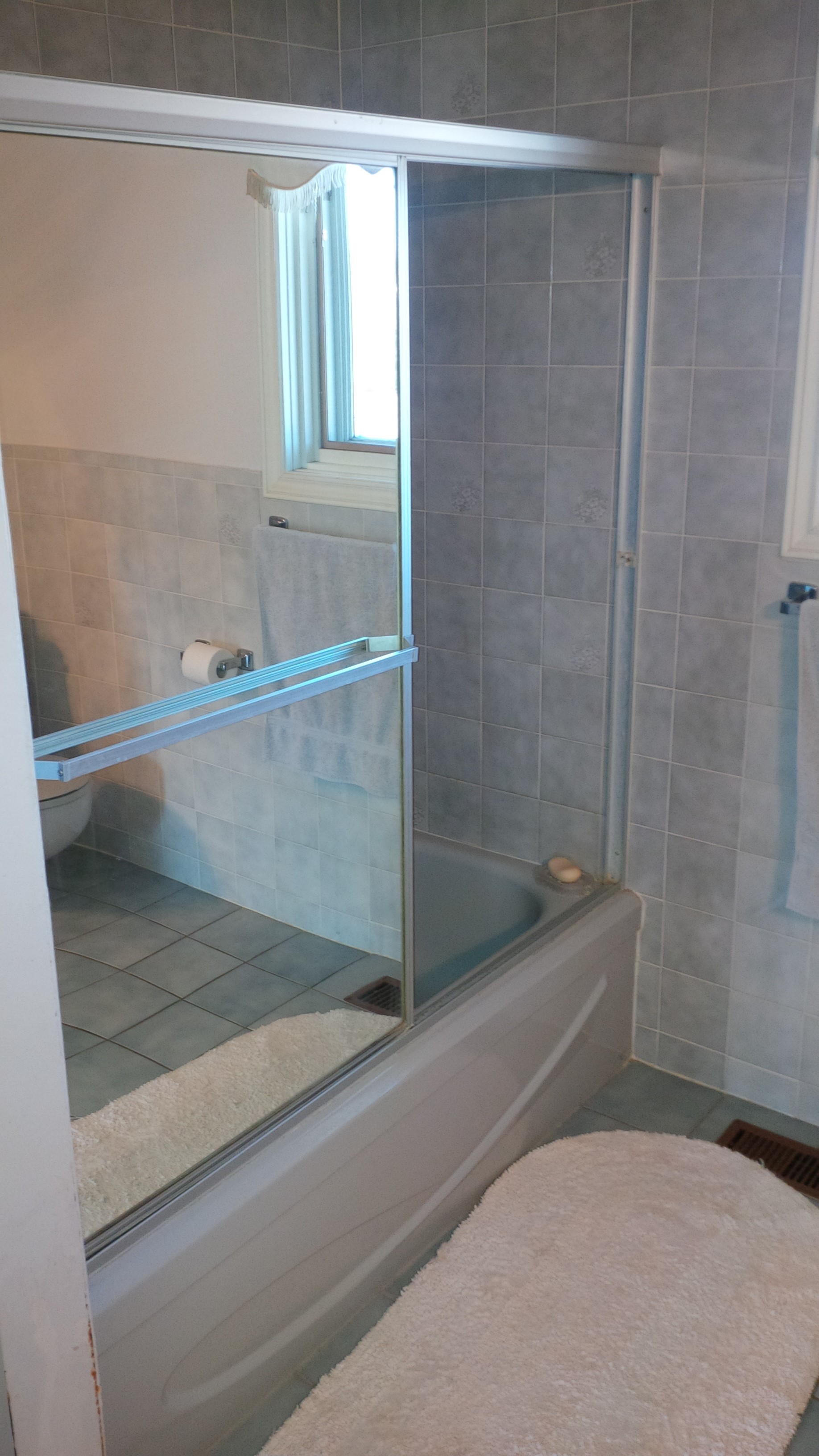 3. Multiple Bathtubs: If you have multiple bathtubs in your home, then you might want to replace one or more with shower units. If one of those tubs is in a smaller guest bathroom then replacing it with a shower will give you more space for your guests to move around in that room.
Best Choice: Shower
4. Smaller Bathrooms: A standard bathtub takes up about 15 square feet of space whereas an average walk-in shower takes up only 12 square feet. That may not seem like a lot of savings, but in a 40 square foot bathroom, an extra 3 square feet can make an amazingly huge difference.
Best Choice: Shower
5. Master Bathrooms: A tub is a great selling feature for a master bathroom. Updating it to something even more luxurious could be an excellent selling feature. Consider a deep, stand-alone style that will allow you to take long relaxing soaks with the ultimate in comfort. These types of tubs are aesthetically pleasing and look gorgeous in modern, rustic, and traditional designs. Some models even come with built-in heaters and jets to help keep your water warm, so you can enjoy your bath even longer.
Best Choice: Tub
If on the other hand, you plan to stay in your home and you never use your tub, then replacing it with a trendy and sumptuous walk-in shower or sauna may be the perfect choice for you.
Best Choice: Shower
6. Environmentally Friendly: If being more environmentally friendly is important to you then you will be interested to know, if you already don't, that showers usually use less water than baths. The average shower only uses 20 gallons of water as compared to the average bath which takes about 30 gallons. Installing an efficient showerhead can save even more water and should save you money on your water bills as well. Energy efficiency is also a big selling feature in today's real estate market.
Best Choice: Shower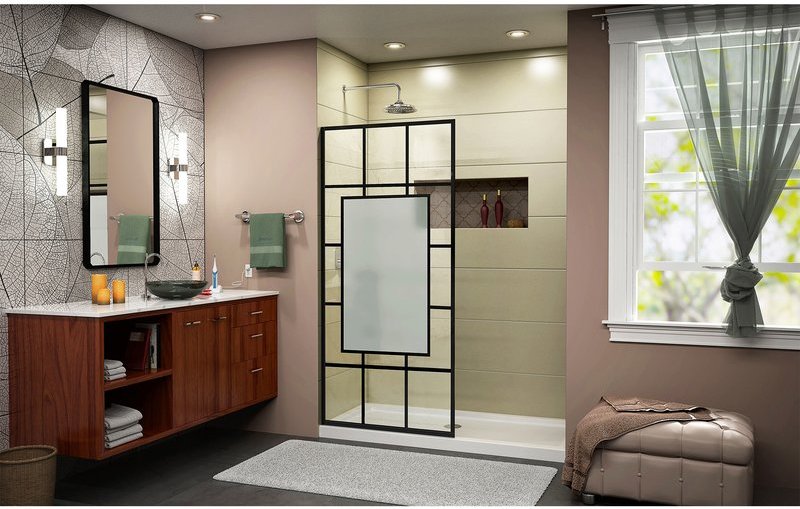 7. Cost Concerns: Bathtubs and showers can vary greatly in price, depending on the model or style you choose. On average though, a walk-in shower will cost you more to install than a bathtub. According to HomeAdvisor, an average bathtub will cost about $3,900 CDN to install while an average walk-in shower will cost about $7,800 CDN
Best Choice: Tub
8. Mobility Issues: A bathtub is very difficult for seniors and those with mobility issues to get in and out of easily and safely. A walk-in shower is often a better choice for them. They can be installed with benches for sitting down, grab bars, and non-slip tiles. Another option is to install a walk-in tub. The advantage to a walk-in tub is that it allows you to sit down while you bathe and usually comes with safety handrails as well.
Best Choice: Shower or Walk-in Tub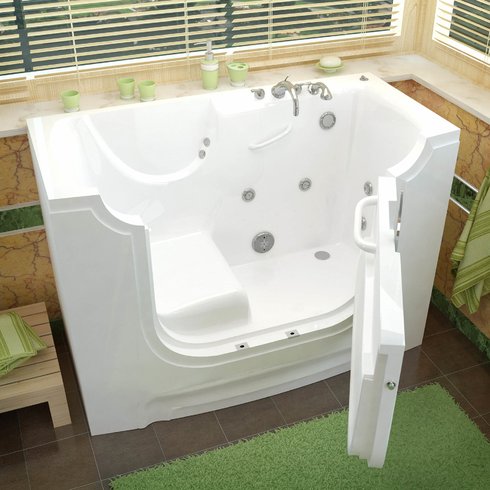 9. Maintenance: If you don't like to clean, then a bathtub is probably the better choice for you as its maintenance is relatively easy compared to a shower. Larger walk-in showers can be a challenge to maintain, especially considering the amount of surface area that you need to look after. The larger shower doors, as well as the tiling both on the walls and the floor, will need to be cleaned regularly and carefully to prevent visible calcium, lime, rust, or water stains.
Best Choice: Tub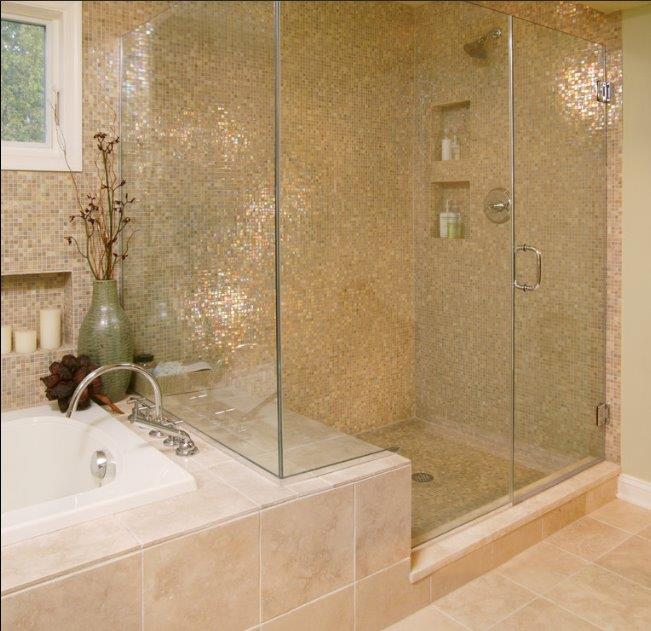 10. Repairs: Leaks in a bathtub are usually quite easy to fix, even for the beginner do-it-yourselfer. If you would like to learn how, read our post "Bathtub leaking? What to Do." A leaky shower, on the other hand, can be more difficult to repair. According to television personality Scott Mcgillivray, you need to make sure that leaks are fixed properly, glued properly, and allowed to dry for the proper amount of time. It could be a long period of time before you are able to use your shower again.
Best Choice: Tub
Graham's & Son – Bathroom Renovation Specialists
Graham's & Son has been in the interior design business for more than 40 years. We are locally owned and operated and are located in beautiful Cambridge, Ontario. We specialize in all types of renovations including bathrooms. We offer free, in-home consultations and will take the time to listen to your ideas and dreams for your new bathroom. If you are thinking of renovating your bathroom or any room in your home, contact the design experts at Graham's & Son to book your free in-home consultation. We will bring samples from our showroom for you see and provide you with a quote during our first visit.

Sources:
Walk-in Shower vs. Tub: Which Should You Choose?