Today, we'll take a look at where you can get the best blackout curtains Kitchener has to offer, and why blackout curtains are important for a great night's sleep. 
At Graham's & Son Interiors, we have over 40 years of experience in the window treatment industry, so we know the important of finding the right treatments for any room in your home.
Here, we will showcase some of the best places to buy blackout curtains and how this type of window covering can be used not only in the bedroom, but other areas of your home too. So, let's get started now!
Where To Buy Blackout Curtains Kitchener
Check out our listing below to learn where you can buy blackout curtains in Kitchener and the surrounding areas. Keep in mind that blackout curtains are not just one type of window covering – they are any type of curtain that blocks out the sun, and can be made from a variety of different materials such as foam-backed fabric or polyester.  Because of this, you'll find blackout curtains in a wide variety of styles, materials, and quality.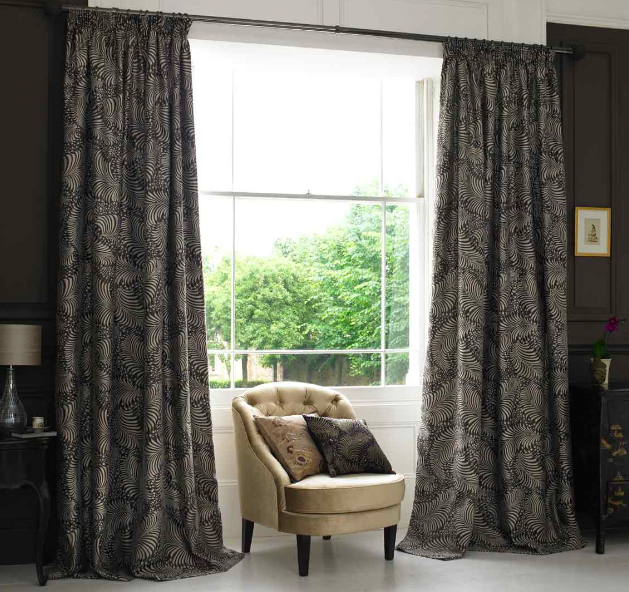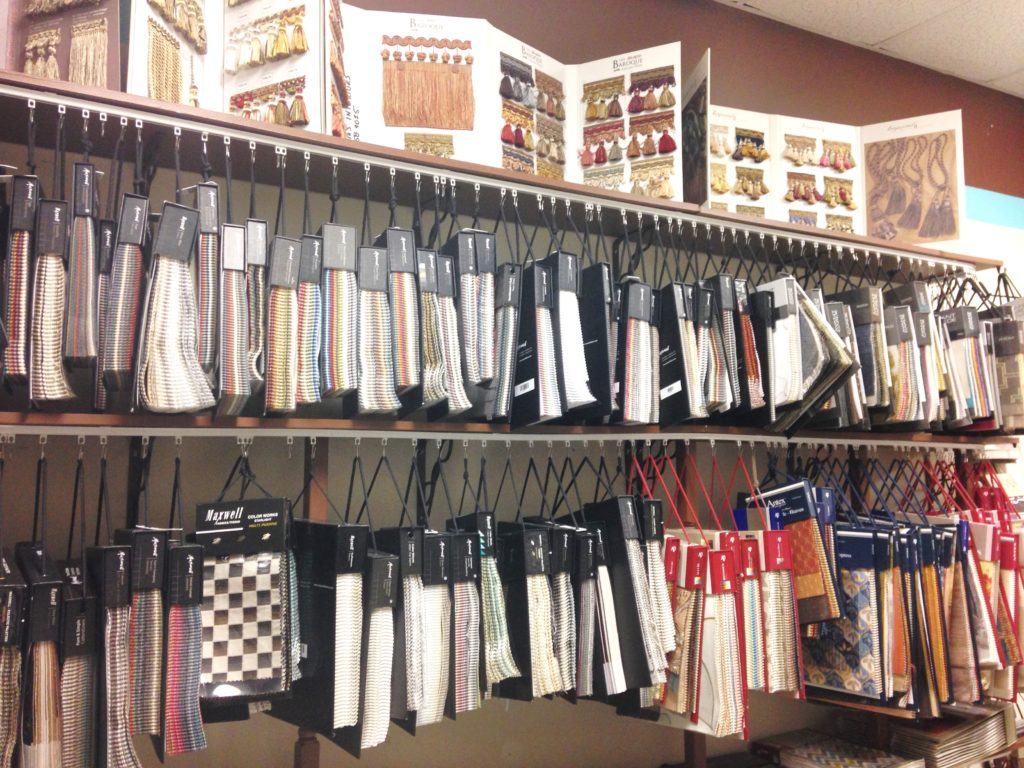 At Graham's & Son Interiors, we offer nearly endless options when it comes to blackout window treatments. We have thousands of fabrics, patterns, and curtain styles available for you to choose from. This means that you can get the perfect blackout curtains to match the rest of your home! 
Custom blackout curtains are also the best option for getting the exact level of darkness you want. Some homeowners prefer as dark as possible, while others would like a small amount of light shine through. When you choose custom curtains, you are in total control!
Blackout curtains are used not only in bedrooms, but often in living rooms, dining rooms, and even basement rec rooms. We can create custom curtains that not only look exactly like you want them to, but also fit within your unique budget. We also offer quality hardware (such as rods, rings, grommets and more) and professional installation, so you don't have to worry about anything – we will be with you through the entire process!

At Graham's & Son Interiors, we've been serving homeowners in the Kitchener-Waterloo area for over 40 years, and we are happy to help you find the perfect blackout curtains for your home! You can visit our showroom, or contact us for your FREE, no-obligation, in-home consultation!
IKEA is a popular destination for everything home-decor. At IKEA, you can find a variety of window treatment options, including some blackout curtains and blinds. Currently, IKEA appears to have six different blackout curtain options – you can check them out here! At IKEA, you will definitely find low prices, but you may have to sacrifice on quality and style, as you won't be able to get custom options. 
Note: The IKEA located in Kitchener is a Pick-Up and Order point; not a showroom. If you want to be able to browse items in-person, you will have to visit an IKEA Showroom. 
IKEA Kitchener - Pick-Up and Order Point
At the IKEA Kitchener Pick-Up and Order Point, you can pick-up blackout curtains that you ordered online, or go to the store and order from there. 
Mon-Fri: 10am – 9pm
Saturday: 9am – 5pm
Sunday: 10am – 5pm
JYSK is a popular home decor store, with one location in Kitchener. JYSK carries a variety of different blackout curtains, that vary in both style and level of darkness. Like most curtains sold at box stores, they are only available in a select number of widths and sizes. Because of that, you may need to alter the curtains yourself if you do not have standard-sized window. 
JYSK - Kitchener Location
JYSK is located at 875 Highland Rd W Unit 178 in Kitchener. You can visit their store in-person to shop, or choose to simply shop using their online store. 
Monday – Saturday: 9:30 am – 9:00 pm
Sunday: 10:00 am – 6:00 pm
Bed Bath & Beyond is a home decor store that has everything you need from bedroom furnishings to kitchen supplies to blackout curtains. Most of their products are moderately priced, and they offer some variety in their available blackout window coverings. Some varieties come in only a select few colours, while others are available in many options.
Bed Bath & Beyond - Kitchener
Bed Bath & Beyond is located at 225 The Boardwalk Unit 2 in Kitchener. You can shop at the store, or you order buy most of their items online from their website.
Monday – Saturday: 9:00 am – 9:00 pm
Sunday: 10:00 am – 7:00 pm
Bouclair is a modern home decor store that offers furnishings, decor, lighting, and more – including blackout curtains. Their blackout curtains are attractive and functional. Most of their curtains come in three standard sizes – so like other box store curtains, you will have to alter them yourself if you do not have the same standard window sizes. Bouclair offers a variety of blackout curtain styles and colours. 
Bouclair is located at 225 The Boardwalk #7 in Kitchener. You can choose to shop at their location in-person or you can order directly from their website.
Monday – Friday: 10:00 am – 9:00 pm
Saturday: 10:00 am – 6:00 pm
Sunday: 11:00 am – 5:00 pm
Why Choose Blackout Curtains
Are you tired (literally) of the sun waking you up early on summer mornings? Frustrated at the glare that constantly seems to hit your TV during family movie nights? Blackout curtains are an excellent choice for bedrooms, living rooms, and rec rooms. There are many benefits when you choose blackout curtains, including: 
– Get a better night's sleep: Blackout curtains are one of the easiest ways to make your bedroom more "sleep friendly." A dark bedroom that stays consistently dark despite what's going on outside is a great way to get a great night sleep every night! Blackout curtains can be especially helpful if you have alternating shifts or work nights and have to sleep during the day.
– Versatile: One of the best things about curtains is that they can be used in addition to existing window treatments, or paired with other window treatment styles. For example, you can layer blackout curtains over shades or shutters. Or, you can even layer them with sheer curtains so you can have even more control over your light and privacy.
– Helps reduce your energy bill: Blackout curtains not only help keep the light out your eyes, but they also help keep the light of your home! Blackout curtains help reduce your energy bill in the summer by keeping the hot sun from warming up your home. They also help reduce your energy bill in the winter by insulating your windows and keeping the heat in! 
If you like the idea of blackout curtains but aren't sure if curtains or drapes are the best choice for your home, there are a variety of other blackout window treatment options available! Check out the beautiful honeycomb shades from Hunter Douglas below to learn about another great light-blocking option.
If you still aren't sure which types of blackout curtains or window treatments are right for you and your home, contact us at Graham's & Son Interiors! We offer the best window treatments and blackout curtains Kitchener has to offer – and we are happy to provide you with an absolutely free in-home consultation to learn more about your wants and needs! 
"Great experience working with Graham's & Son Interiors. Highly recommend their services. We had excellent service, advise and workmanship right from quote to job completion."
Trust Graham's For The Best Custom Blackout Blinds In Kitchener!