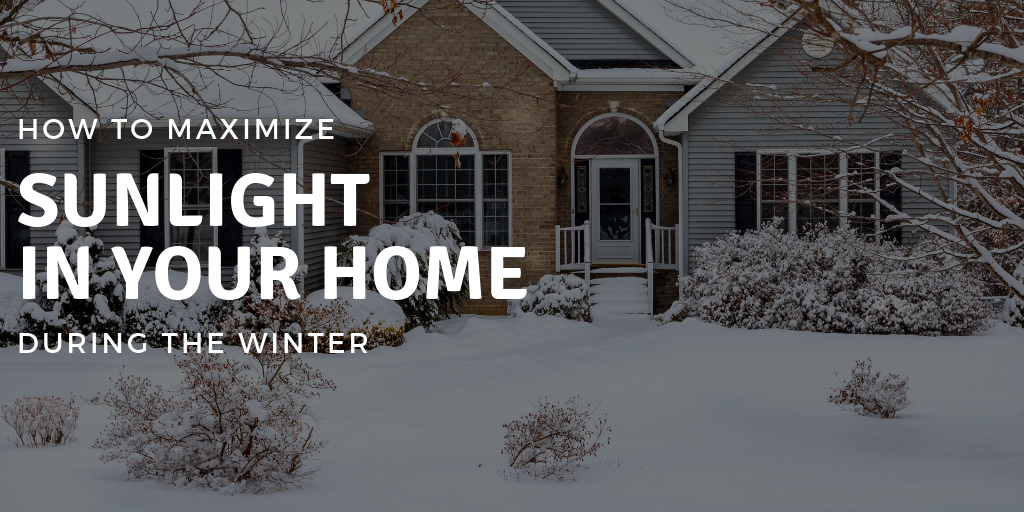 Maximize Sunlight in Home – The winter months can feel long and dull, especially when your home gets dark at 5 p.m.! Although winter in Ontario (and many other parts of the world) can be cold and dreary, there are many ways you can maximize sunlight in your home during the colder months. Some of these tips include adding large mirrors, choosing the right window treatments, and automating your blinds. To learn more about the right window coverings for your home, contact the experts at Graham's & Son today!
At Graham's & Son Interiors, We Offer FREE In-Home Consultations!

Tips to Maximize Sunlight in Home During Winter
Don't let the shorter winter days get you down. Did you know that some people suffer from Seasonal Affective Disorder (SAD), a type of depression researchers believe is caused by lack of exposure to sunlight? Whether you suffer from SAD or just prefer a sunny home, learn how to maximize sunlight in your home with these great tips.
Tip #1: Choose Your Window Treatments Wisely
When you pick your window treatments, you may be tempted to choose thick fabric or dark patterns. Those styles are beautiful and have lots of their own benefits (such as sun blocking and insulating against heat gain in the summer!) However, these same curtain designs may not be ideal in the winter.
Dark curtains can block the little amount of sunlight you get during the winter, making your home feel even darker. You can get around this by having two sets of curtains – one for winter and one for summer! Or you can choose alternative window treatment options. We'll take a look at some of the best window treatments for winter below.
Sheer Curtains/Shades
Image source: decoist.com / by Elad Gonen
Adding sheer curtains to your living room, bedroom, kitchen, or other living space in your home can help bring in light from morning until evening. Although you may not want sheer curtains during the summertime, they are the perfect way to maximize sunlight during the winter.
Sheer curtains or drapes come in a wide variety of colours – you don't have to choose white or even a light colour at all! Opening up your curtains or shades will give you total sunlight, while leaving them closed will increase your privacy without completely blocking out natural sunlight.
Extra Tip: It's important not only to clean your window treatments, but your actual windows! If dirt and grime builds up, it can actually block light from entering your home. Before the cold sets in, try to give your windows a thorough cleaning both inside and out. During the winter, clean your windows regularly to prevent a buildup of grime.
California Shutters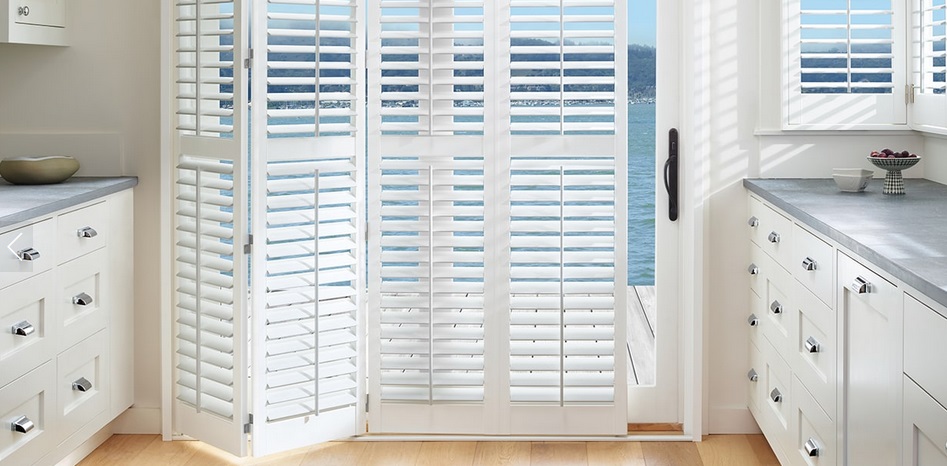 California shutters are great for large windows and doorways
California or plantation shutters are one of the best ways to have full privacy when you want, but also maximize sunlight during the day. As you can see in the image above, you can not only open your shutters to allow in as much sunlight as you want, but you can also completely pull the shutters away from your window or door! That means you can opt for FULL sunlight in without anything blocking it – perfect for those short winter days.
Vertical Blinds
Vertical blinds are becoming trendy again – and they're perfect for maximizing sunlight in home
Vertical blinds are a cost-effective window treatment solution that you can have up all year round. They are ideal in the winter, as they allow you to pull all of the panes to one side of your window or door. Vertical blinds are one of the more flexible options, allowing you to open and close, move to one side, or completely close to allow 100% privacy. If you want to maximize sunlight but don't want the sun shining right in your eyes, vertical blinds can block part of the window while allowing the rest to be fully uncovered.
Tip #2: Add Large Mirrors To Your Home
Adding large mirrors can add visual appeal and help increase sunlight in your home
Ideas from homebnc.com
Mirrors are functional and attractive – almost everyone has a mirror above their bathroom sink or in the hallway by the front door. However, design experts actually use mirrors for more than just decor and practicality – they also strategically place mirrors to help maximize sunlight!
Solabrite.com states that you can "maximize the sunlight that comes into your home by strategically hanging large mirrors opposite from your windows. These mirrors will reflect the sun's rays and increase the amount of seemingly natural sunlight in your home. An otherwise dark room can be filled with light."
Tip #3: Automate Your Window Treatments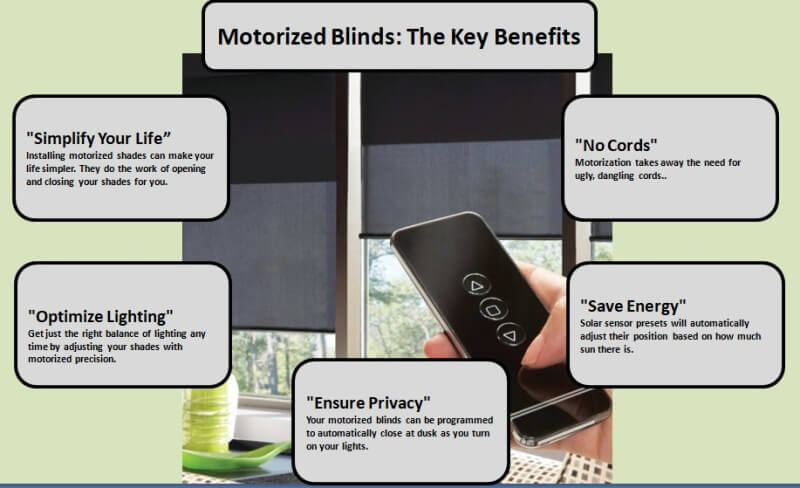 There are many benefits when you choose motorized blinds or shades
Window treatment automation is becoming more and more popular, especially with the rise of smart home technology. Many homeowners are opting for motorized shades, as they are safer for families (no cords to worry about) and help increase lighting in your home.
With motorized shades, you can adjust your blinds with ease, either using a remote control or an app on your smartphone. You can get the perfect balance of sunlight and shade when you have motorized shades. If you have multiple windows beside each other, you can choose to keep one closed (for example, if the sunlight is hitting your eyes), but open the ones that allow the perfect amount of sunlight in!
GET YOUR PERFECT WINDOW TREATMENTS WITH GRAHAM'S & SON
A home decor professional can help you select the perfect blinds for you and your home
One of the best ways to maximize sunlight in your home is by choosing the right window treatments. When you work with window treatment professionals, they can help you pick the right style and material that will work best for you, your home, and your budget.
Graham's & Son Interiors has over 40 years of design experience serving the Cambridge, Kitchener-Waterloo, and surrounding regions. We firmly believe that each of our clients deserves "superior design concepts, top-of-the-line materials, and timely project management." If you are looking for your perfect blinds, we also offer a buy two, get one free deal on our window treatments!
That is why our satisfied customers gladly recommend us to their friends and family. Our customers have been so pleased with the high standard of our work that they selected us for the "Best Business Service – Interior Decorating: Platinum" and "Best Shopping – Kitchen Renovations: Gold" awards in the 2017 Cambridge Times Readers' Choice Competition. Book a free in-home consultation today and find out for yourself why Graham's is the best in the interior design business.
"We are very happy with not only our window treatments but with the excellent customer service we received all the way through from Graham's & Son Interiors. A special thanks also to Matt who looked after us from beginning to end. We are recommending you to everyone we know!"
– Sue & Stan
Read more customer testimonials