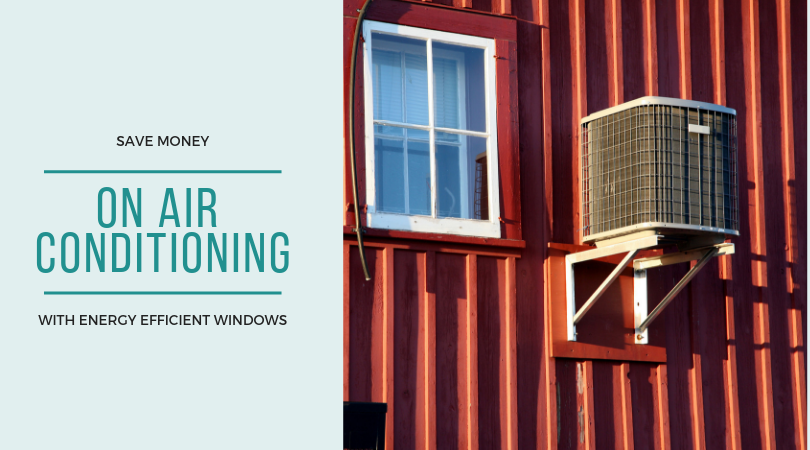 With summer just around the corner, you may be looking for ways to save money on AC. Your air conditioner can use up a lot of energy during the hot summer months – especially in Ontario, where temperatures can rise to 30°C or higher! In this article, we'll take a look at four things you can do to help you save on your energy bills: install new window treatments, seal window gaps, replace old windows, and add solar film. To learn more about the ways you can make your home more energy efficient, contact the renovations & window treatment experts at Graham's today!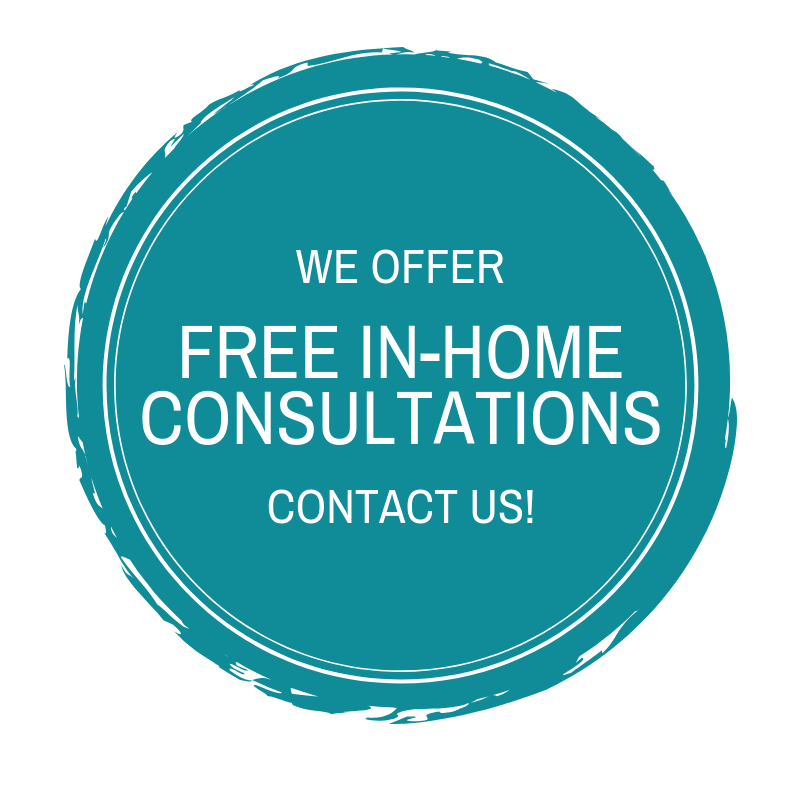 Save Money on AC: Energy Efficient Windows
In most of Ontario, your electricity rate depends on the time of day you use electricity. In the summer, electricity costs the most during peak (11 am 5 pm) – and mid-peak hours (7 am – 11 am and 5 pm – 7 pm).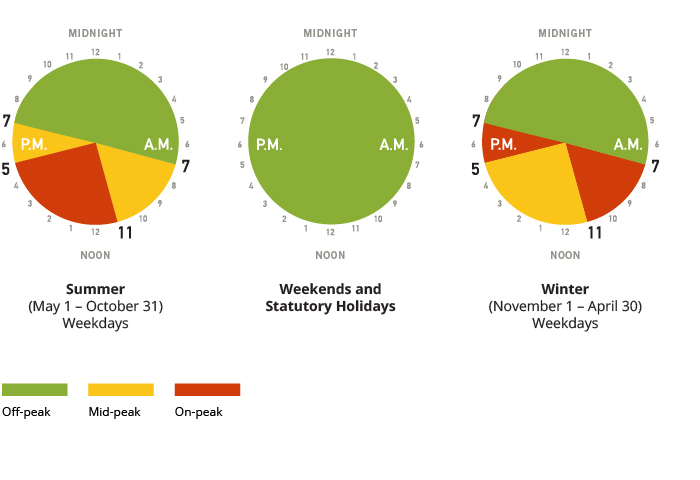 Peak hours in Ontario; Image source: oeb.ca
Unfortunately, this is also the hottest time of the day, meaning your AC will run the most during these peak and mid-peak hours when electricity costs the most. By doing things such as running your AC a little warmer (25 C/77 F) during peak hours, you can save almost $20 per month. A ceiling fan can also help you save. By installing a fan, you can raise your AC by about 5 degrees and still feel cool. That can help you save another $20 per month!
These tips are great for saving money on AC costs. However, one of the best and easiest ways to save is by making your windows more energy efficient. They can help keep the sun out, stop your AC from running as often, and also help reduce your electrical bill! Continue reading below to learn about the different ways you can save money on AC by making a few changes to your windows.
1. Install Custom Window Treatments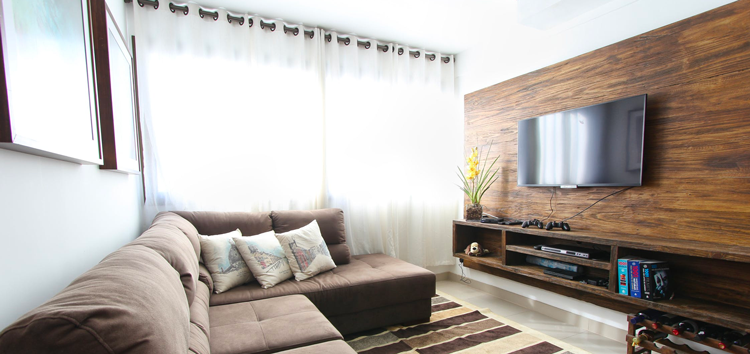 Choosing the right type of window treatments will help stop sunlight from peeking through
You probably know that when you sit with your back against the window in the summer, you're going to end up pretty hot in a short period of time. That's because, in the summer, approximately 76% of the sunlight that hits your windows is converted into heat. Your windows can bring in a lot of heat into your home.
This may be great in the winter (although poorly insulated windows can also lose hot air), but it can mean a big hit to your energy bills in the summer when your AC runs more because of this. And as we mentioned above, it costs more to run your AC during the day than it does at night. Unfortunately, most Ontario residents need their AC during those peak hours more than they do at night when there's no sunlight and often a cool breeze.
Although this may sound a bit discouraging – fear not! There are many ways you can optimize your window treatments so that they let in less sunlight and help reduce your bills. Buying and installing custom window treatments that fit perfectly within your window frame is a great way to better insulate your windows and block out the sun. Shutters, such as California shutters, are one of the top choices.
Shutters Have a High "R-Value" – And That's A Good Thing!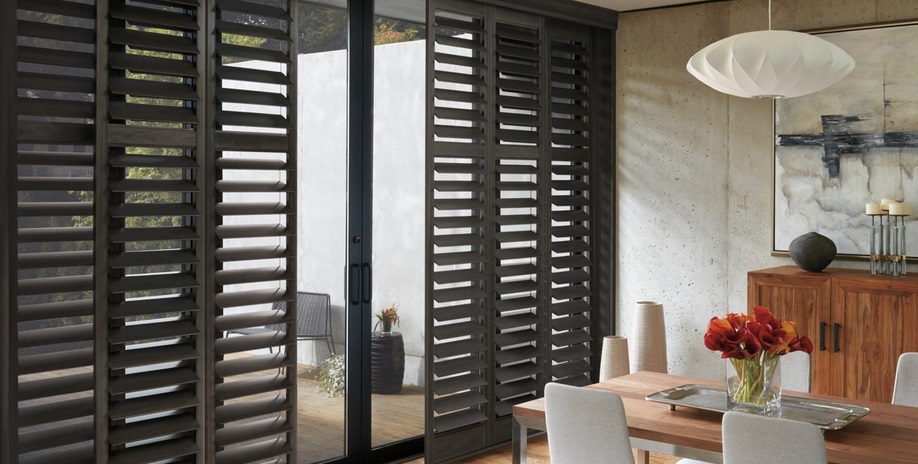 Shutters have a high R-Value – up to 4.0!
Like most window treatments, shutters help insulate your windows. Window treatments have an "R-Value" associated with them. According to Google Dictionary, R-Value is "the capacity of an insulating material to resist heat flow. The higher the R-value, the greater the insulating power."
A basic window in your home will have a fairly low R-Value on its own. The average window is not a very good insulator. However, adding window treatments can help your window achieve a much higher R-Value! Of course, you are probably wondering how much your new shutters will raise the R-Value.
There is no exact number, because each window and each shutter is different. There are many factors that will determine the final number, including the size of your windows, the shape of your windows, the age of your window, the type of glass used, which direction your window faces and how much sunlight falls on it during the day, and more!
As well, the shutters you choose will also have an impact on the R-value. The quality and material you choose will affect the insulating power of your windows. For example, vinyl shutters tend to have the highest R-Value of all shutter materials.
Considering all of this and depending on many different factors, you can improve your window's energy efficiency quite a lot. Top quality, properly installed shutters can have an R-Value of 4.0, while a window alone has an average R-Value of just 0.9. That means that adding shutters will more than triple your window's R-Value!
2. Seal Any Gaps In Your Windows
Gaps, especially wide gaps, can cause a lot of problems in your home. If you have gaps in your window frame, that means that your cold air from the AC can easily escape – and hot air from the outdoors will be welcomed inside. Even small gaps can be a problem – sometimes more problematic than bigger gaps because small gaps are hard to see!
For small gaps, you can simply buy some clear or white caulking and fill the holes quickly yourself. For just a few gaps, the process will take you less than 10 minutes to complete.
Larger gaps in your window will be trickier because you can't just fill it with caulking and move on. Caulking shrinks as it dries, which isn't ideal for those big gaps. Plus, it will leave you with an uneven surface. Check out the video below to see how you can fill in larger gaps!
Nicholas Iarocci shows homeowners how to easily fill large gaps
If you need to fill in smaller gaps, you can check out this guide from Today's Homeowner to see the step-by-step process for caulking small gaps in windows (and doorways).
3. Add Solar Film
Solar film is a special type of window film that you place directly over the glass in your windows. This film helps prevent UV rays from entering your home. Adding film to your window is a delicate process, so check out the video below for a thorough, how-to guide on adding window film.
Adding film to your window can help improve its R-Value!

Solar window film sometimes has a dark tint, so it's important to keep that in mind before installing it. It is also important to buy a high-quality film. Although it may be tempting to purchase the cheapest film you find, you won't want to deal with pealing or bubbling after just a few short years (or months). A high-quality film can last decades!
Not sure if solar film is right for you or your windows? Click here to learn more about the pros and cons of solar film from Sciencing.com.
4. Replace Your Old Windows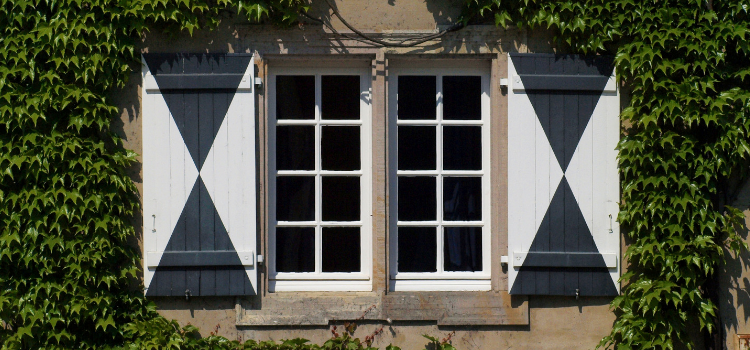 Old windows look quaint, but may be costing you a lot on your energy bills!
As helpful as window treatments and window film and even sealing up the gaps and cracks in your windows can be, sometimes there is not much you can do if your windows are beyond repair. Most professionals suggest replacing your windows every 15-25 years to ensure they do their job!
Old homes may have had the same windows for 30, 40, or 50+ years. Over time, windows will eventually start to warp, decay, and it may not be worthwhile (or even possible) to fix this extensive damage.
Although replacing windows can be a fairly large investment at first, it will actually help you save a significant amount going forward. For example, after replacing your windows with brand new ones, you can expect anywhere between 25% – 52% savings on your energy bills! That will really add up over time.
IMPROVE YOUR HOME'S ENERGY EFFICIENCY WITH GRAHAM'S & SON!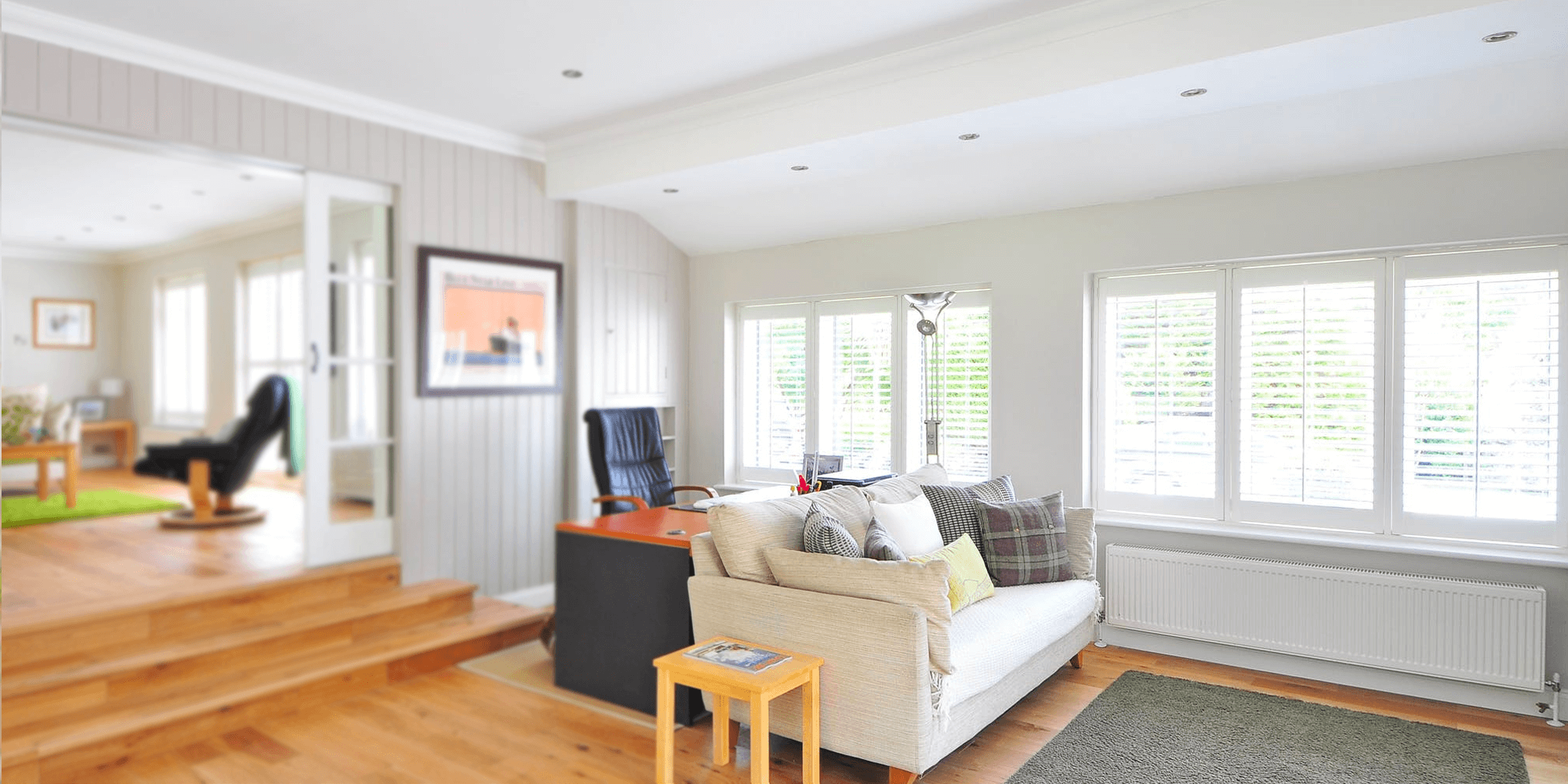 Are you ready to save money on AC and improve your home's energy efficiency? Graham's & Son has decades of experience when it comes to expertly installing all kinds of window treatments, including shutters, in homes across the Kitchener-Waterloo area. We understand the importance of creating an energy-efficient home, and we want to help you achieve that for your home!
At Graham's & Son, we offer a wide variety of window treatments, including custom treatments perfect for insulating your home. If you are looking to update your current window treatments, contact Graham's & Son today for the most energy efficient and beautiful window treatments possible.
Graham's & Son knows window coverings; we have been in the window treatment business for over 40 years. Our expertise and professionalism are second to none. In addition, right now we are offering an amazing deal on all our blinds, shutters, and shades – when you purchase any two, you will get a third absolutely free.
"Great quality. Wonderful people to work with."
– Karen from Cambridge
Read more customer testimonials
WINDOW TREATMENT INSTALLER & INTERIOR DECORATOR – JOIN OUR TEAM!

Graham's & Son is looking for a full-time Window Treatment Installer and an Interior Decorator, and we would love for you to join our team! We operate out of Cambridge and are looking for someone who knows the Tri-Cities area well. Training will be provided – some experience required. If you think this may be the perfect job for you, see job requirements and overview by clicking here to learn more about the installer position, or here to learn more about the decorator position.
At Graham's and Son our customers have been so pleased with the high standard of our work that they selected us for the "Best Business Service – Interior Decorating: Platinum" and "Best Shopping – Kitchen Renovations: Gold" awards in the 2017 Cambridge Times Readers' Choice Competition. Book a free in-home consultation today and find out for yourself why Graham's is the best in the interior design business. Contact us today to schedule. If you prefer, you can shop at home. Browse through our website, make your choice, and simply give us a call at 519-658-9025 to place your order without ever having to leave the comfort of your own living room.