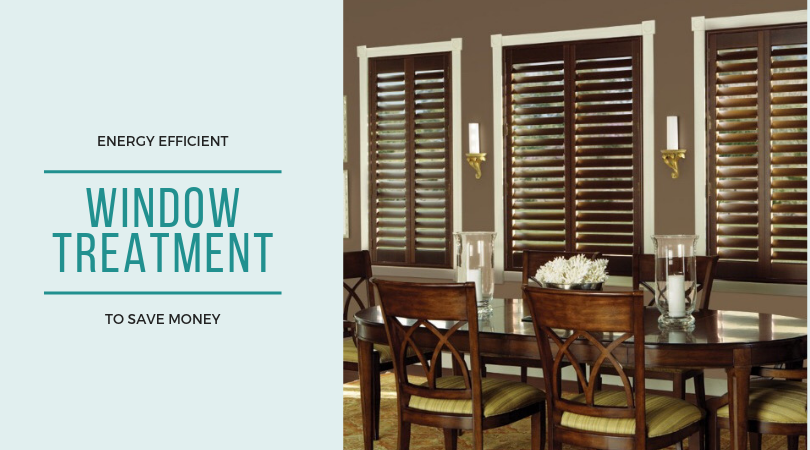 Shutters are an excellent energy efficient window treatment option for your home. An energy efficient window treatment is one that helps to reduce your heating and cooling bill by keeping the sun out in the summer and helping insulate your windows to stop hot air from escaping in the winter. In Ontario, we have hot summers and cold winters, which means there are a lot of opportunities to lose or gain heat through your windows. Continue reading on to learn why shutters are a great energy efficient choice, or, if you want to learn more about getting shutters in your home, contact the experts at Graham's & Son for a free quote today!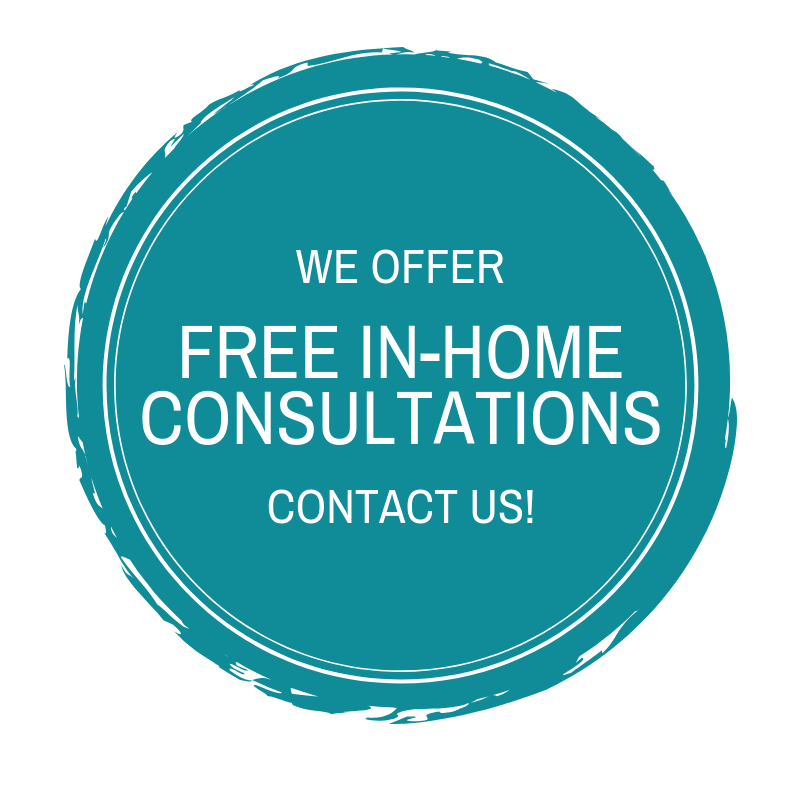 Shutters – The Energy Efficient Window Treatment to Save Money And Make Your Home Look Great!
Shutters are an attractive, functional, and easy-to-use window treatment option that can actually help you save money. Continue reading to learn more about how energy efficient window treatments can help you save money and benefit you in other ways!
Shutters Help You Save On Your Energy Bills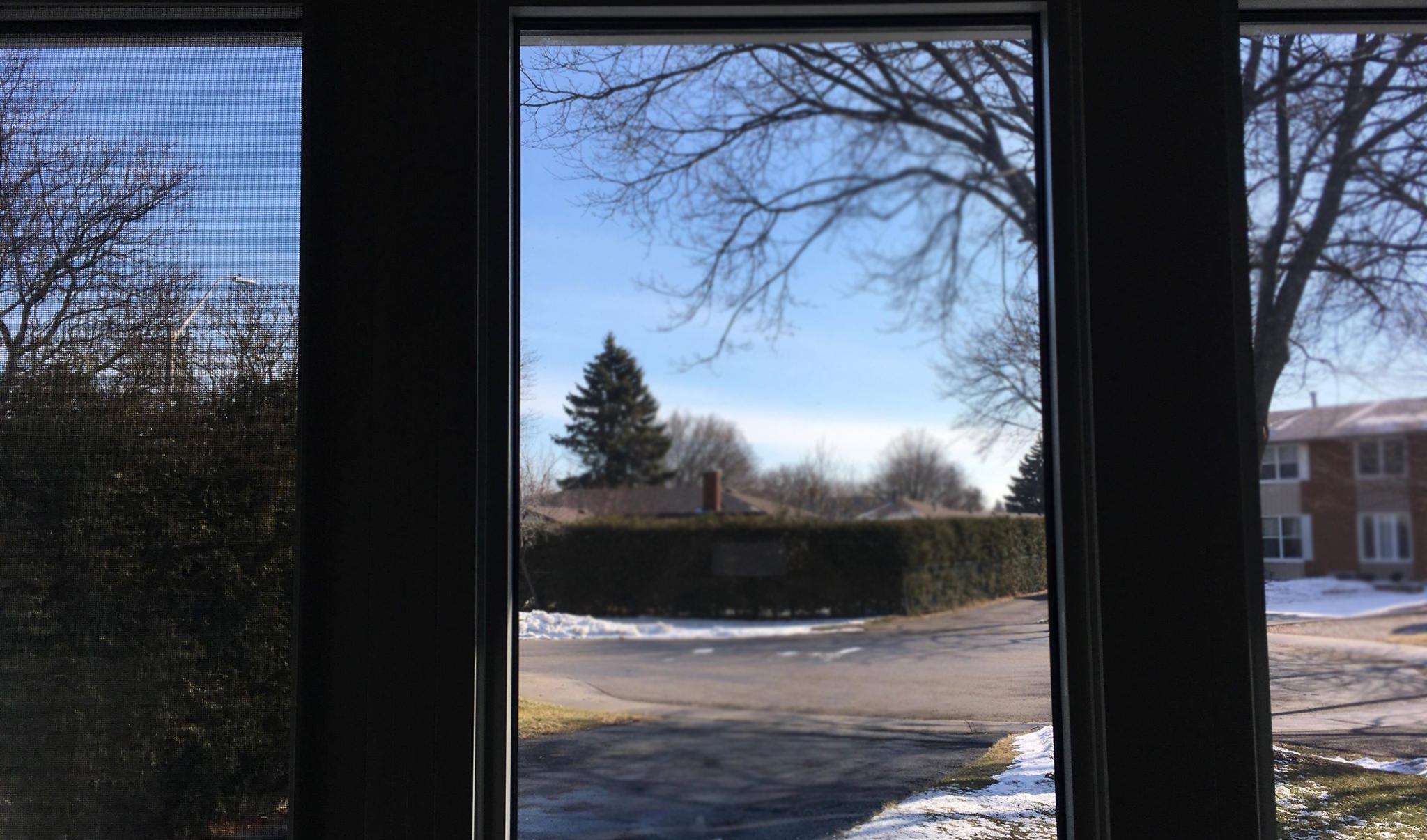 Without window treatments, you may lose a lot of heat during the winter!
Did you know that about 30% of a home's heating is lost through windows during the cold months? In the summer, approximately 76% of the sunlight that hits your windows is converted into heat. Your windows have the ability to bring in and lose a significant amount of heat. This extra heat (or heat loss) can contribute to higher energy bills in both the winter and the summer.
Fortunately, one of the best ways to combat this is with custom window treatments made to perfectly fit your window frame. In order to understand how shutters can help increase your home's energy efficiency, we must first explain "R-Value." According to Google Dictionary, R-Value is "the capacity of an insulating material to resist heat flow. The higher the R-value, the greater the insulating power."
Window treatments have an R-Value associated with them, and that is how you can get a sense for how much they will augment your window's insulation. The average window on its own will often have a low R-Value – meaning that without window treatments, they will not do a great job insulating your home.
However, adding high-value shutters will increase the R-value of your window! Now, the big question is – how much will this increase my window's R-Value? There is no way to know exactly how much because every window and home is different. It will depend on the size of your windows, the shape, the exposure, and the materials (such as type and thickness of glass) used.
It also depends on the particular shutter you choose to install and what material it is made from. With all that said, depending on these various factors you can improve your window's energy efficiency quite a lot – it may be anywhere from 25% to close to 100%!
This increased energy efficiency means that your windows will not let out nearly as much heat in the winter or take in as much sunlight in the summer. You'll see that reflected in your energy bills right away!
Shutters Can Help Prolong The Life Of Your Windows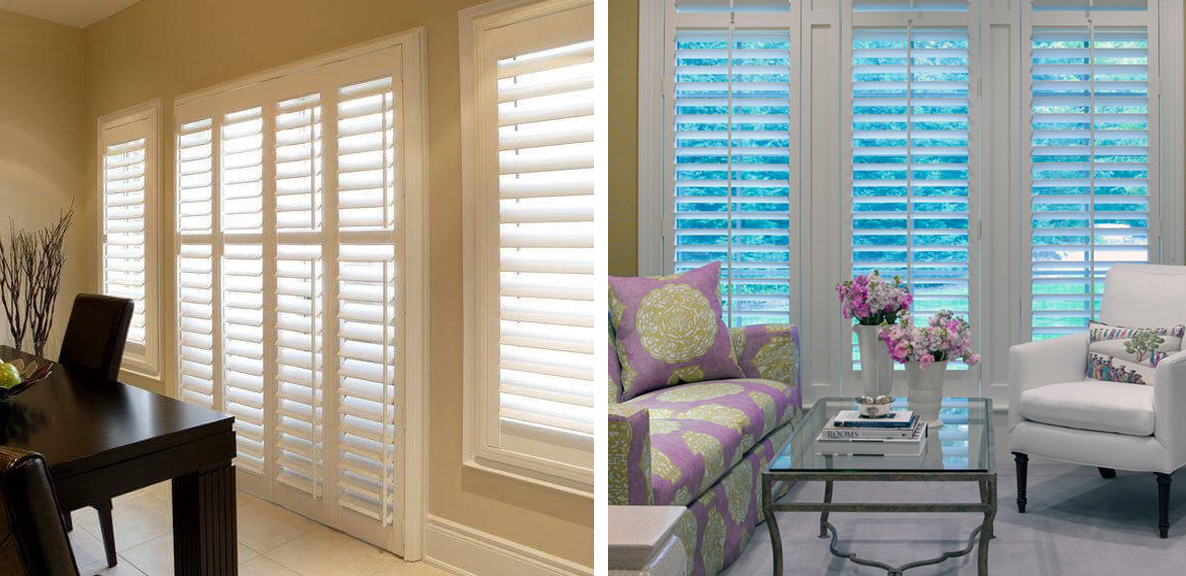 Shutters are strong and durable, and can help your windows last longer!
Shutters can help you save money in more ways than one. Shutters are strong, durable, and can even help prolong the lifespan of your windows. Unlike blinds or curtains, shutters cannot easily be pushed out of the way. They are built right into your window frame – and they only move when you want them to!
Because of this, an accidental bump to your window will not even touch the window (unless your shutters are pulled away) and instead will be a bump to your shutters. Fortunately, high-quality shutters can take a bit of a hit, so unless you are constantly slamming into them, a bump here or there will likely not do any harm. However, a bump to your actual window can cause damage to the frame or a scratch on the glass.
An excess amount of sunlight can also discolour the paint around your window frame. If you don't like the idea of re-painting too often, shutters can help reduce this excess sunlight and protect the paint not only around your windows throughout your home.
Shutters Help Improve The Look Of Your Home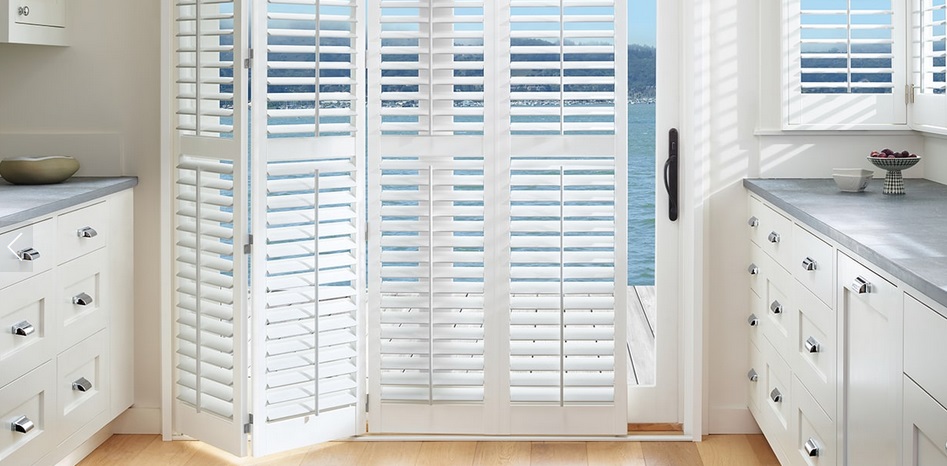 Shutters are an attractive option for doorways as well as big and small windows!
There's a reason why shutters are one of the most popular choices when it comes to window treatments! Not only can they help decrease your energy bills and protect your windows, but they also help improve the look of your home. Shutters are simple and elegant and go with almost every style and type of decor. They are a neutral choice, which means they'll look just as good in your funky living room as they will in your farmhouse kitchen or rustic bathroom.
Shutters are also a great choice because they work well for a wide variety of window shapes and styles. Shutters are custom-made to fit your window frames, so whether you have perfectly square windows or rectangular windows or even curved windows, you can find shutters that will fit perfectly.
They work well with windows of every size as well. Shutters can fit into small bathroom windows, or sit in a row covering the window above your kitchen sink. They can also fit into very large windows and even doorways! Shutters can easily be placed over sliding doors – these type of shutters pull out or to the side so that you can access your door.
Because of this versatility, you can install shutters throughout your entire home for a cohesive look. Or, you can select certain rooms where you may need the extra insulation or light-blocking to install your shutters. They look great close to or even layered with other window treatments too (e.g. a combination of curtains and shutters looks great)!
Graham's Can Help You Get Your Perfect Shutters!
Shutters come in many styles and materials
As you can see from the picture above, there are so many different options when it comes to shutters! From a wide variety of colours to styles and materials, the window treatment experts at Graham's & Son have you covered! We offer many different types of shutters to accommodate your unique needs.
Our two most popular types of shutters are vinyl shutters and wooden shutters. Wooden shutters add a natural feel to your home and are loved for their beautiful look and strength. They tend to require a bit more maintenance, and should not be placed in overly-moist environments. Vinyl shutters may not have the natural look of wood, but they are an attractive option. They are durable and moisture-resistant. See below to learn a bit more about each option.
VINYL SHUTTERS
Energy efficient: An energy efficient option that can prevent a great deal of energy from escaping your home.
Help protect against harmful UV rays: When your louvres are fully closed, you can enjoy 99% protection from damaging UV rays.
Environmentally friendly: These shutters are environmentally friendly and meet regulations regarding formaldehyde and VOC emissions. They are also 100% recyclable.
Long Lasting & Durable: Our custom vinyl options are made of a strong PolySilk compound which resists peeling, cracking, and fading. They are also water resistant.
WOODEN SHUTTERS
Energy efficient: Give your home higher energy efficiency by using our shutters to restrict heat gain and loss through windows.
Environmentally friendly: Our wooden shutters are also environmentally friendly and meet regulations regarding formaldehyde and VOC emissions.
Strong: Our wooden shutters are made from superior hardwoods for extra durability and structural integrity.
Superior Quality Finish: Our wood shutters are custom made with state-of-the-art technology to give them a long-lasting and lustrous finish.
To learn more about getting the right window treatments for your home, contact the experts at Graham's & Son Interiors for your FREE quote!
GET YOUR PERFECT ENERGY EFFICIENT WINDOW TREATMENTS WITH GRAHAM'S & SON!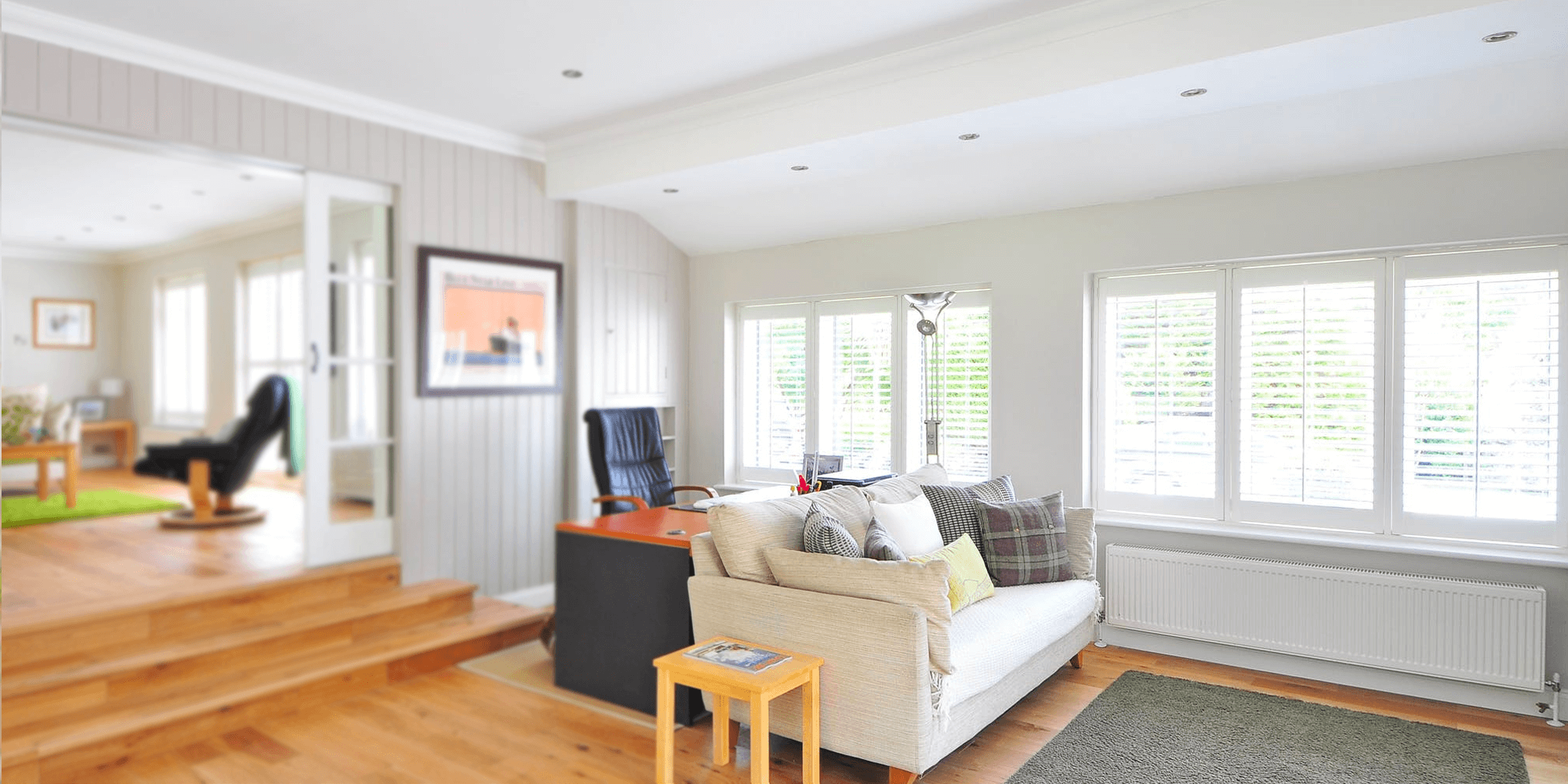 Are you ready to improve your home's energy efficiency? Graham's & Son has decades of experience when it comes to expertly installing all kinds of window treatments, including shutters, in homes across the Kitchener-Waterloo area. We understand the importance of creating an energy-efficient home, and we want to help you achieve that for your home!
At Graham's & Son, we offer a wide variety of window treatments, including custom treatments perfect for insulating your home. If you are looking to update your current window treatments, contact Graham's & Son today for the most energy efficient and beautiful window treatments possible.
Graham's & Son knows window coverings; we have been in the window treatment business for over 40 years. Our expertise and professionalism are second to none. In addition, right now we are offering an amazing deal on all our blinds, shutters, and shades – when you purchase any two, you will get a third absolutely free.
"Great quality. Wonderful people to work with."
– Karen from Cambridge
Read more customer testimonials
WINDOW TREATMENT INSTALLER & INTERIOR DECORATOR – JOIN OUR TEAM!

Graham's & Son is looking for a full-time Window Treatment Installer and an Interior Decorator, and we would love for you to join our team! We operate out of Cambridge and are looking for someone who knows the Tri-Cities area well. Training will be provided – some experience required. If you think this may be the perfect job for you, see job requirements and overview by clicking here to learn more about the installer position, or here to learn more about the decorator position.
At Graham's and Son our customers have been so pleased with the high standard of our work that they selected us for the "Best Business Service – Interior Decorating: Platinum" and "Best Shopping – Kitchen Renovations: Gold" awards in the 2017 Cambridge Times Readers' Choice Competition. Book a free in-home consultation today and find out for yourself why Graham's is the best in the interior design business. Contact us today to schedule. If you prefer, you can shop at home. Browse through our website, make your choice, and simply give us a call at 519-658-9025 to place your order without ever having to leave the comfort of your own living room.