If you are an empty nester in Cambridge, Ontario and are looking for some fun and exciting things to do, here are some awesome ideas. How about trying your hand at an event from a bygone time like axe throwing? Or if you aren't up for something that athletic, you could visit the Fashion History Museum. And if history is not your cup of tea, why not take a taste of the future and check out a virtual reality game. When you are finished playing you might enjoy taking some time to update your home; contact Graham's & Son for some great advice and help. Book a free, in-home consultation today.

Things To Do for the Empty Nester in Cambridge
When you live in a city, often you don't realize the local treats there are to discover right on your doorstep. Your area is full of hidden adventures just waiting to be discovered and here are ten of the best suggestions for you, the empty nester in Cambridge to check out.
Lumberjacks Axe Throwing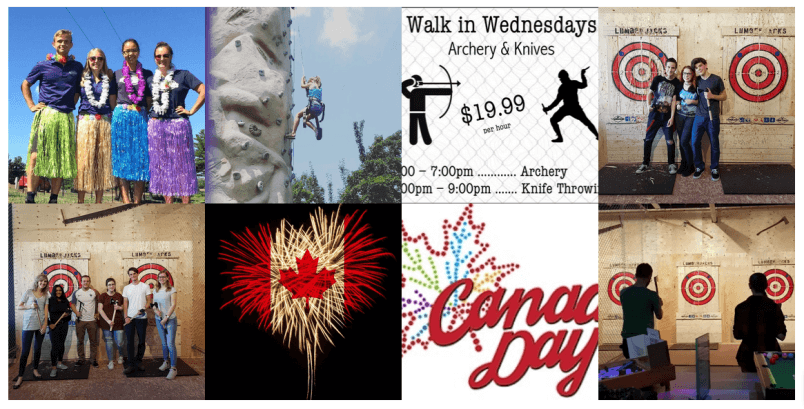 Now be honest – there is a little part of you that has always wondered what it would feel like to throw a knife, but common sense won over and prevented you from doing it. Well, now you can give it a try in a totally safe, risk-free environment and not with just a mere kitchen knife but a full-fledged lumberjack's axe. And you don't even have to take a trip into the woods; just go to Lumberjacks Axe Throwing facility right here in Cambridge.
Enjoyment Level:
Location: 11-1453 King St E, Cambridge, ON N3H 3R3
Price: Axe Throwing starting at about $35 per person for 2-3 hours
Board Game Cafe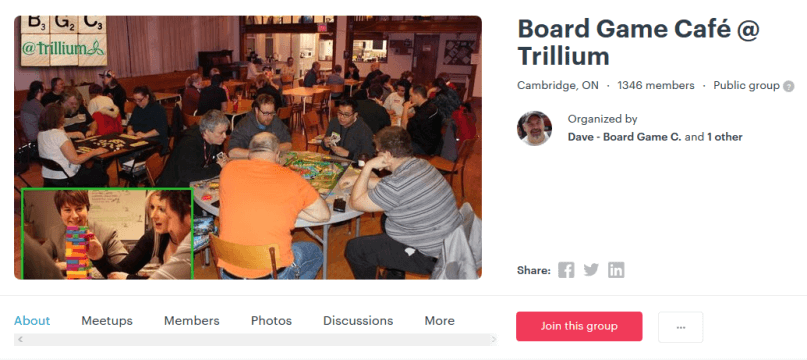 Tired of the bar scene, but would like to have a great way to make some new friends? Why not try a board game cafe. Board games are the hottest trend in retro gaming. Bring back some treasured memories of your childhood when Scrabble, Monopoly, and classic card games rules. You can even take a turn at some newer games such as Settlers of Catan, Seven Wonders or Dominion. Trillium United Church's board game cafe is a non-profit fund-raising social justice and outreach initiative where anyone is welcome.
Enjoyment Level:
Location: 450 King Street East, Cambridge, ON
Price: $5
Butterfly Conservatory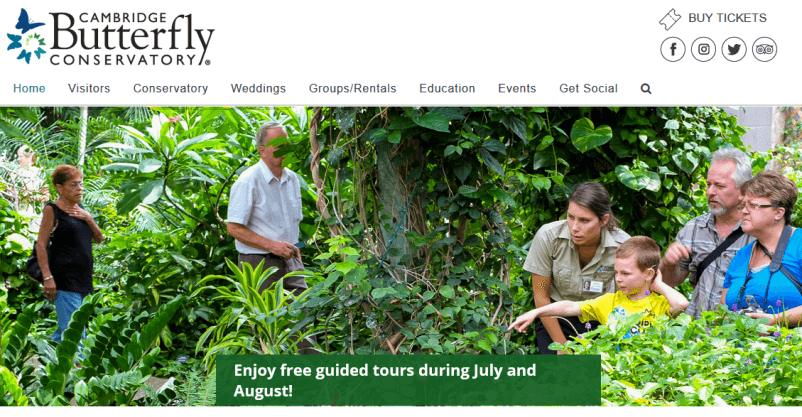 Come to the Cambridge Butterfly Conservatory where you can discover thousands of free flying butterflies inside a tropical oasis. If you would like to know more information about the conservatory you can take a free guided tour during the months of July and August; or if you prefer, you can leisurely wander the facility at your own pace. When you are done exploring, you ca stop for lunch or a snack in their newly renovated Chrysalis Cafe.
Enjoyment Level:
Location: 2500 Kossuth Road Cambridge, Ontario, N3H 4R7
Price: Adults $15
Fashion History Museum
You probably didn't realize that Cambridge has its very own Fashion History Museum. This unique, non-profit museum was founded in 2004 and hosts a collection of over 10,000 garments and accessories dating from the 1660s to the present day. It is also home to a contemporary Canadian designer collection and comprehensive library and archives of fashion. For a sneak peak of what is inside the museum check out this video.
Enjoyment Level:
Location: 74 Queen Street East, Cambridge, Ontario N3C 2B1
Price: $5
Cambridge Farmers' Market
You don't have to drive all the way to St. Jacobs to enjoy a good old fashioned country market. Cambridge Farmers' Market is one of the oldest markets in Canada and it's open year round. It started back in 1830 and is still running today, selling a variety of local products such as fresh meats, seafood, baked goods, cheeses, maple syrup, honey, farm fresh eggs, homemade crafts and of course in-season fruits and vegetables.
Enjoyment Level:
Location: 40 Dickson St. Cambridge, ON N1R 1T7
Price: Admission is free but we're sure you will find lots of delicacies to spend your money on.
Hamilton Family Theatre Cambridge
Formerly known as the Dunfield Theatre Cambridge, the Hamilton Family Theatre Cambridge is a stunning 500-seat facility featuring a wide range of fascinating productions that are sure to please every taste. The state-of-the-art theatre boasts world class acoustics and excellent sightlines that will give you unparalleled intimacy with the performers onstage.
Enjoyment Level:
Location: 46 Grand Avenue South, Cambridge, ON

Price: about $50 per person

Grand River Dinner Cruise
You don't have to spend thousands of dollars or travel to the coast to enjoy a relaxing cruise. Grand River Dinner Cruises offer you a tranquil country setting, delicious food, and excellent service; perfect for a beautiful cruise down the largest river in Southern Ontario.
Enjoyment Level:
Location: 36 Brant County Road 22, Caledonia ON
Price: about $55 per person
Grand River Brewing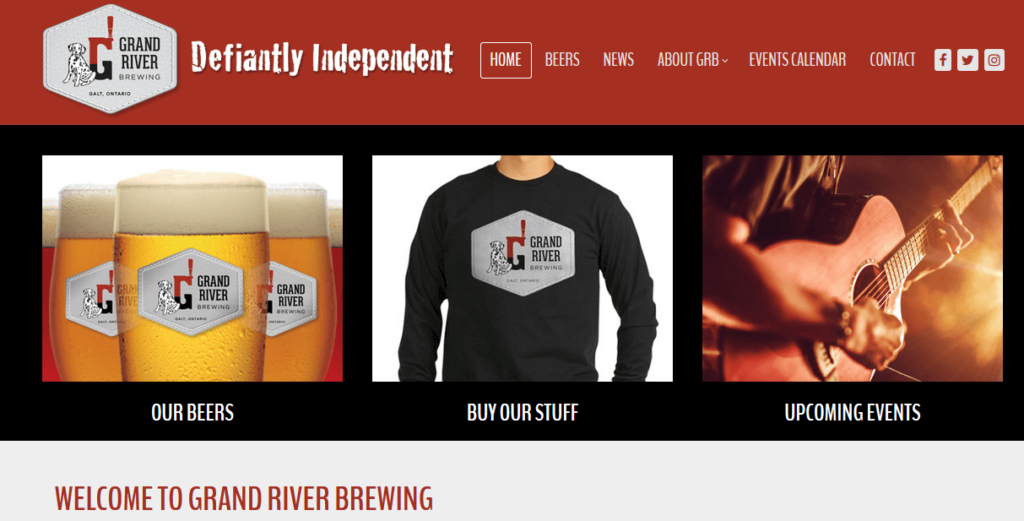 If you love beer but are concerned about over indulgence, Grand River Brewing has just the beer for you. They are committed to producing fresh craft brewed beers with full flavour plus an alcohol content level of less than 5%. Take a brewery tour and find out how this outstanding beer is made.
Enjoyment Level:
Location: 295 Ainslie Street, Cambridge, ON N1R 3L3
Price: $10 per person which includes tour and 4 sample tastings
Ontario Christian Gleaners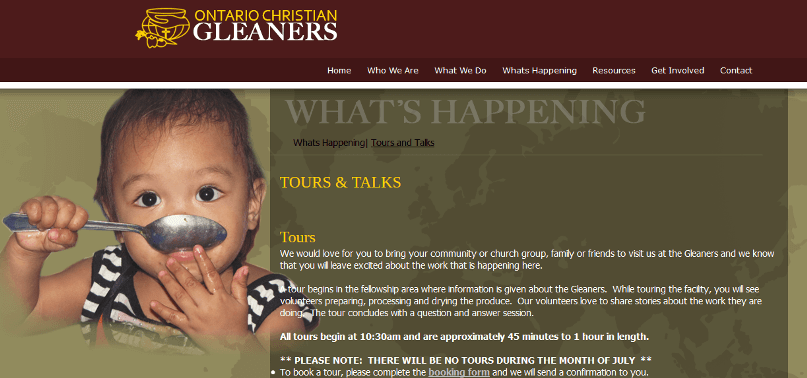 For a truly inspiring time, make a visit to the Ontario Christian Gleaners where you will be touched by the love and dedication shown by the volunteers who give of their time to help people in need that they will never meet. The Gleaners provide a nutritious, and easy and inexpensive to transport soup mix free to missions and humanitarian aid organizations around the world. Volunteers do this by dicing and drying over 25,000 servings of soup each day.
Inspirational Level:
Location: 1550 Morrison Road, Cambridge, ON N1R 5S2
Price: Free
CTRL V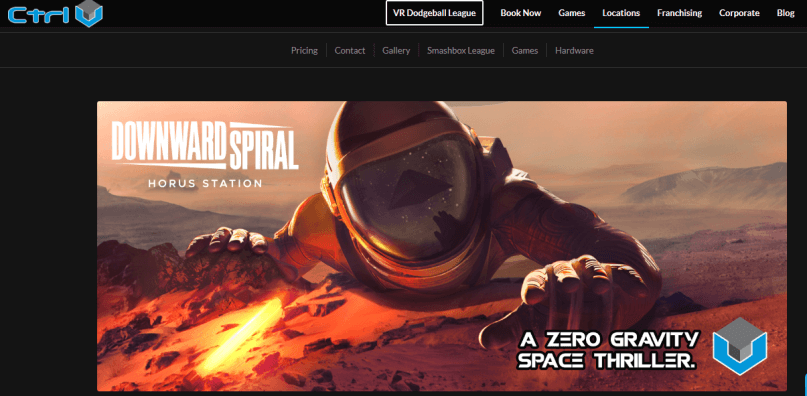 CTRL V offers you some of the best, most immersive experiences available. All of their content is thoroughly tested to ensure that you receive the highest quality virtual reality experience. If you always fantasized about being an astronaut, try out their Downward Spiral, a mysterious and atmospheric zero gravity thriller set in the lost and forgotten Horus Station.
Enjoyment Level:
Location: 745 Coronation Blvd., Unit #202, Cambridge, ON N1R 0B6
Price: Starting at $25 per person per hour
Redecorate Your Empty Nest with the Help of Graham's and Son Interiors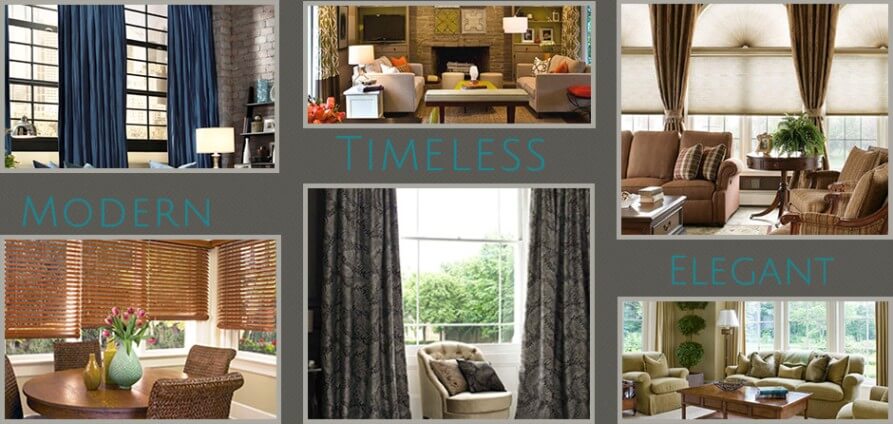 If you are an empty nester in Cambridge, one of the best things to do with your extra time is redecorate your home. Remodeling will also make your home a nicer place for your family when they come home for a visit. How about renovating your kitchen or bathroom? These are two of the most popular renovations for increasing the value of your home as well. If you are not up for a complete renovation, why not consider updating your window treatments or flooring? It is amazing how much of a difference the installation of hardwood floors or even custom blinds or shutters can make to a room, not only in appearance but also in increased home value with energy savings from blinds or shutters.
"Absolutely wonderful service from a great family business. They provided quality products at very affordable price. Definitely recommend using Grahams & Son" – John O'Leary

Graham's & Son – Interior Design Specialists
Graham's & Son has been in the interior design business in the Kitchener region for more than 40 years. We are locally owned and operated and we can provide you with all of your redecorating needs from new window treatments to flooring to complete room renovations. We will give you expert advice, quality, custom-made products, and top-notch customer service. Our customers have been so pleased with the high standard of our work that they selected us for the "Best Business Service – Interior Decorating: Platinum" and "Best Shopping – Kitchen Renovations: Gold" awards in the 2017 Cambridge Times Readers' Choice Competition. Book a free in-home consultation today and find out for yourself why Graham's is the best in the interior design business.