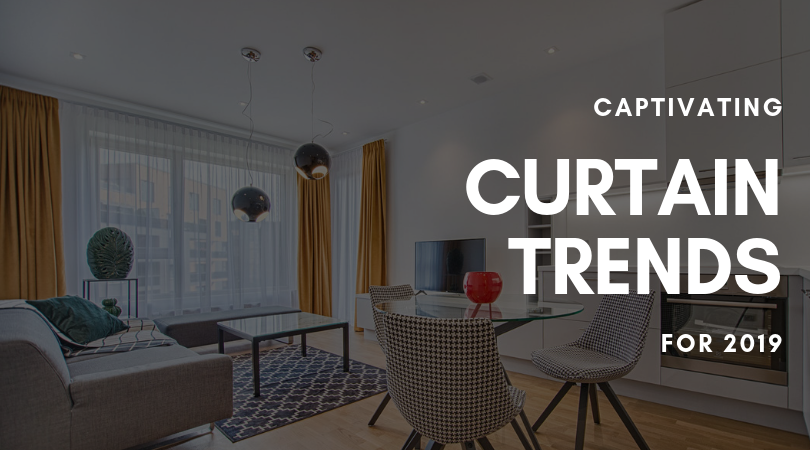 Looking for ways to spruce up your living room, bedroom, or kitchen? These captivating curtain trends for 2019 are sure to give you the inspiration you need for your own home project. These trends include smart (automated) curtains, sheer linen curtains, colourful curtains to match your room, light blocking curtains, and soft pastels. Read below to learn more about each of these trends and to see some examples of each idea. If you're ready to get your own beautiful, updated window treatments, you can trust the experts at Graham's & Son today to get your perfect fit!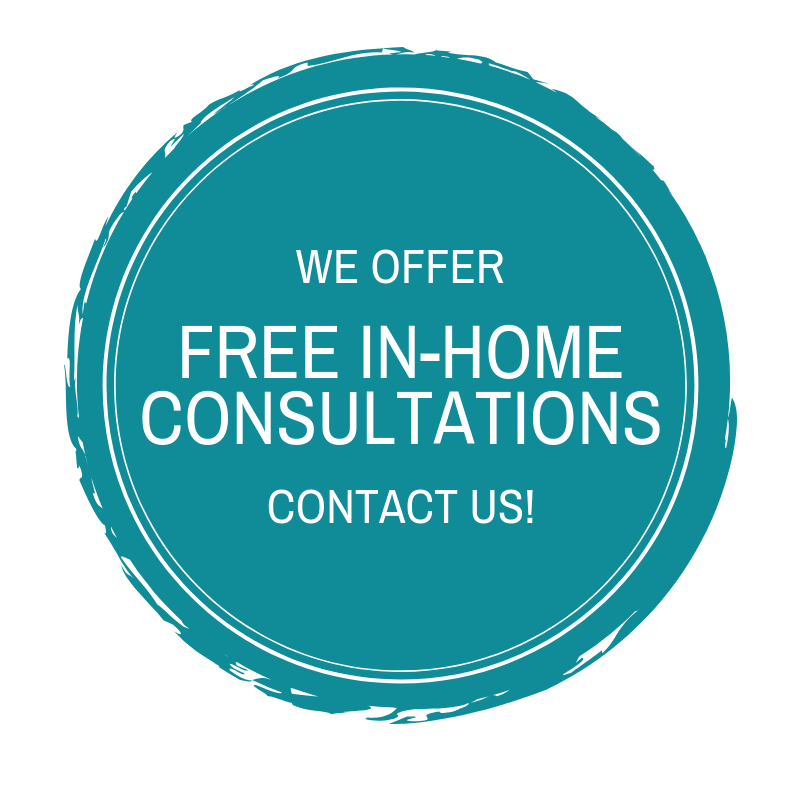 Captivating Curtain Trends 2019
Check out these top trends for 2019 to get some inspiration for your own home! If you are looking for more 2019 trending home ideas, you can also check out the top 5 kitchen renovation trends and unique drapery trends of 2019.
1. Smart (Automated) Curtains
You can install a motor and automate your existing curtains!
When thinking about automated window treatments, many homeowners automatically think about blinds or shades. Of course, automated blinds and shades are quite popular, but we are now seeing a trend towards automating all types of window treatments – including curtains!
One of the best things about automated curtains is that you can simply install motorization technology into your existing curtains. That means if you just recently bought new curtains and still love their look, you won't have to replace them to automate them! This is also a great idea if you plan to swap out your curtains since the motorization pieces are separate from your actual window treatments!
In 2019, we see that more and more homes are beginning to integrate smart technology into many areas of the home. Automated window treatments are usually one of the first things to get connected to the smart home. With automated curtains, you have more control over light, your energy bill, privacy, and increased safety (no strings or cords).
2. Sheer Linen Curtains
Sheer linen is simple, neutral, and works well with almost any design
Some form of simple curtains will likely always be in style – and this year, we see that sheer linen curtains are taking the lead for those who prefer simplicity when it comes to their window treatments. Why has this style taken off? writer Mark Brice from Homely.com says it's all about practicality:
"Sheer linen curtains are increasing in popularity as an extremely absorbent fabric with heat-regulating properties. Linen is also hypoallergenic and anti-bacterial, so if anyone in your home is prone to allergies, linen curtains are ideal."
Many homeowners today are more aware of issues such as mild allergies to dust and other debris, as well as the potential for bacteria build-up. Curtains are often hard to clean and dirt and debris can build up. For the homeowner with this in mind, sheer linen curtains are definitely the perfect choice. Not only that, but they are also a beautiful addition to any room and help add an airy feel to rooms that may seem overly dark or stuffy.
3. Colourful Curtains To Match The Room
Try matching your curtains to colours in pillows, couches, and rugs for a bold look
If white, light, and sheer aren't your thing, that's okay! This year, 2019 is also bringing in a few bold and colourful curtain trends. One of the biggest trends is matching your curtains with the rest of your room's decor. This design is easy to modify based on your own preferences. For example, you can see from the two images above that this design trend can take on many different looks.
To pull off this style, you may want to get some advice from professional interior decorators – or do some research beforehand. This look requires more than just picking out your colourful curtains. You'll also have to ensure they match well to the decor in the rest of your room.
If you aren't experienced with home design and decor, don't fret. You can try this look out on a smaller space, such as your bathroom, a kid's room, or a guest bedroom. If you want this look in a 'main room,' you can also try simplifying this style by choosing a solid coloured curtain and matching that to a few existing items in your living room or bedroom.
4. Light Blocking Curtains
Light blocking curtains are sleek, attractive, and practical
On the other end of the spectrum, we see dark drapes and light blocking curtains trending. Dark window treatments paired with light greys, whites, and light wood textures create a sleek, modern look in any room. Or, when paired with other darker finishings, can create a classy, traditional look perfect for a cozy sitting room or den. Keep in mind that light blocking curtains do not have to be black – they refer to any type of curtain that helps significantly reduce light from entering a room. However, black light blocking curtains are popular right now for their aesthetical appeal and practicality.
In the images above, you can see how black curtains help complete these two looks. Light blocking curtains are not only great for living areas, but also make the ideal window treatments for your bedroom! If you're tired of the light waking you up in the mornings, light blocking curtains are both an attractive and practical solution. This year, we're seeing a lot of window covering choices based not only on aesthetics, but also practicality. Light blocking curtains are no exception.
5. Soft Pastels
Soft pastels can add a 'retro' vibe to your living room or bedroom
Somewhere in between sheer white and dark curtains, we have soft pastels making an entrance. As retro and vintage styles continue to trend not only in window treatment ideas but also furniture and overall home decor, we see a revival of pastels. If you're going for that retro look and feel for your home, then pastel curtains should definitely be a top choice on your list.
When looking at pastel trends, it's likely you'll a lot of pastel, blush pinks that resemble the ever-popular 'rose gold.' Although some say they've had enough of this rose gold trend, the truth is that this still is here to stay – at least for the foreseeable future! Rose gold is just one of the popular pastel options though. You may choose other soft colours, such as light teals, purples, soft blues, and even a combination of pastel colours.
GET THE LATEST TRENDS IN CURTAINS & WINDOW TREATMENTS WITH GRAHAM'S & SON!
Looking to get the perfect curtains or window treatments for your home? Choosing the right blinds, curtains, drapes, or shutters for you and your needs can quickly transform any room and help you get the look you're going for!
At Graham's & Son, we offer a wide variety of window treatments. If you are looking to update your current window treatments, contact Graham's & Son today for the most energy efficient and beautiful window treatments possible.
Graham's & Son knows window coverings; we have been in the window treatment business for over 40 years. Our expertise and professionalism are second to none. In addition, right now we are offering an amazing deal on all our blinds, shutters, and shades – when you purchase any two, you will get a third absolutely free.
"Great quality. Wonderful people to work with."
– Karen
Read more customer testimonials
WINDOW TREATMENT INSTALLER & INTERIOR DECORATOR – JOIN OUR TEAM!

Graham's & Son is looking for a Window Treatment Installer and an Interior Decorator, and we would love for you to join our team! We operate out of Cambridge and are looking for someone who knows the Tri-Cities area well. Training will be provided – some experience required. If you think this may be the perfect job for you, see job requirements and overview by clicking here to learn more about the Installer position, or here to learn more about the decorator position.
At Graham's and Son our customers have been so pleased with the high standard of our work that they selected us for the "Best Business Service – Interior Decorating: Platinum" and "Best Shopping – Kitchen Renovations: Gold" awards in the 2017 Cambridge Times Readers' Choice Competition. Book a free in-home consultation today and find out for yourself why Graham's is the best in the interior design business. Contact us today to schedule. If you prefer, you can shop at home. Browse through our website, make your choice, and simply give us a call at 519-658-9025 to place your order without ever having to leave the comfort of your own living room.

Sources:
indecortrends.com / decoraid.com / idealhome.co.uk